Day 5: Camping with Thunder
We woke up to the sound of uncle's 12-year-old son chugging down fermented horse milk. He must have drunk half a liter of that stuff in the time that it took us to get out of bed. The horse milk has about the same amount of alcohol as beer does, so it was no surprise that this 12-year-old looked a bit cross-eyed and red in the face. At least it was a Saturday :D
We hit the road at around 10:00. It took us about a half hour to get our first lift, which brought us an hour and a half in the right direction, to a village called Ikh Uul. The driver dropped us off outside of a truck-stop cafe. The place was buffet-style, so we could finally somewhat understand what we were ordering. The choices were basically: meat and eggs, meat and fat, or meat soup. We chose meat and eggs. It was massive and tasted pretty good! ($1.50 each).
After breakfast, we walked up a little hill to get a nice view of the landscape, then got back to hitching.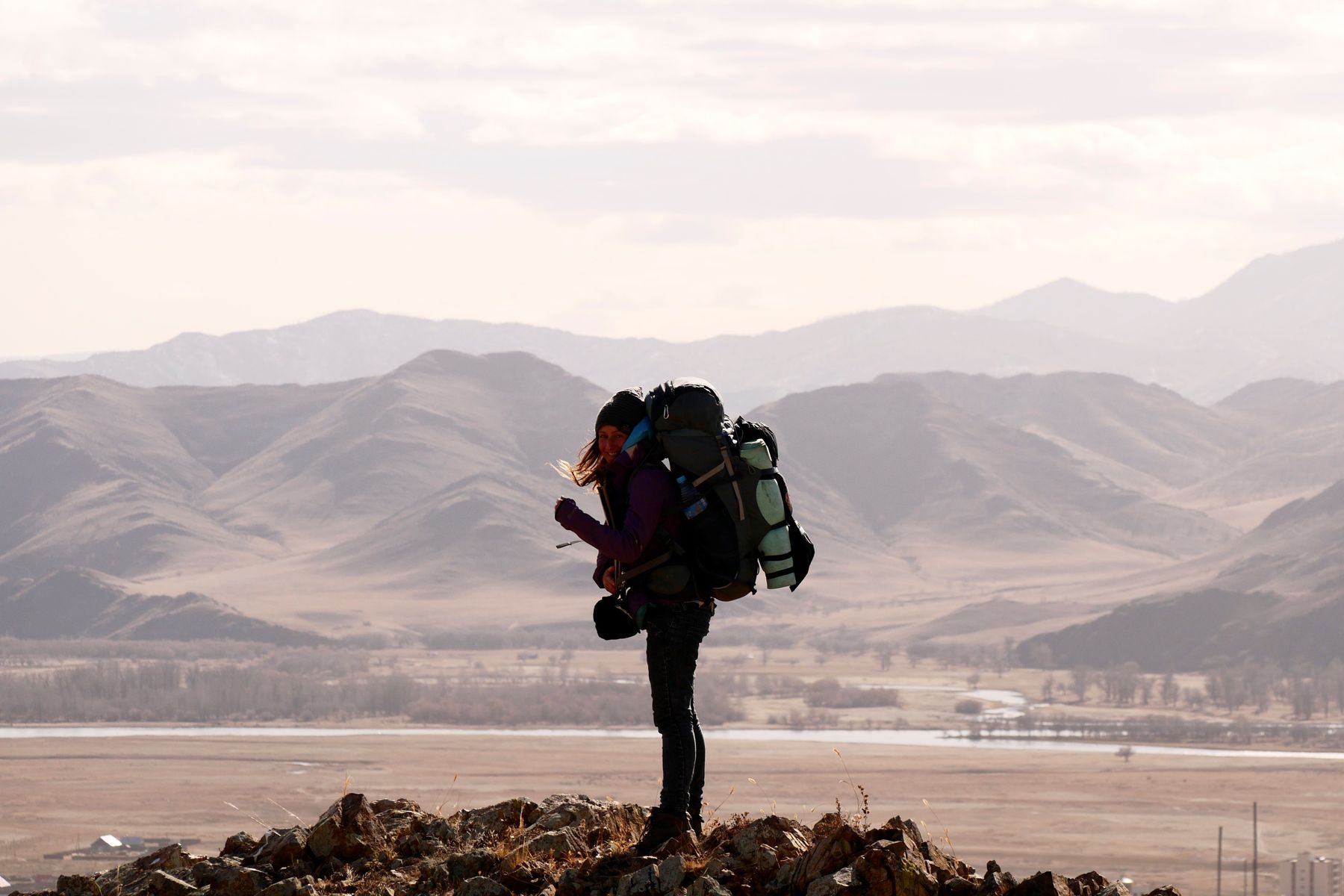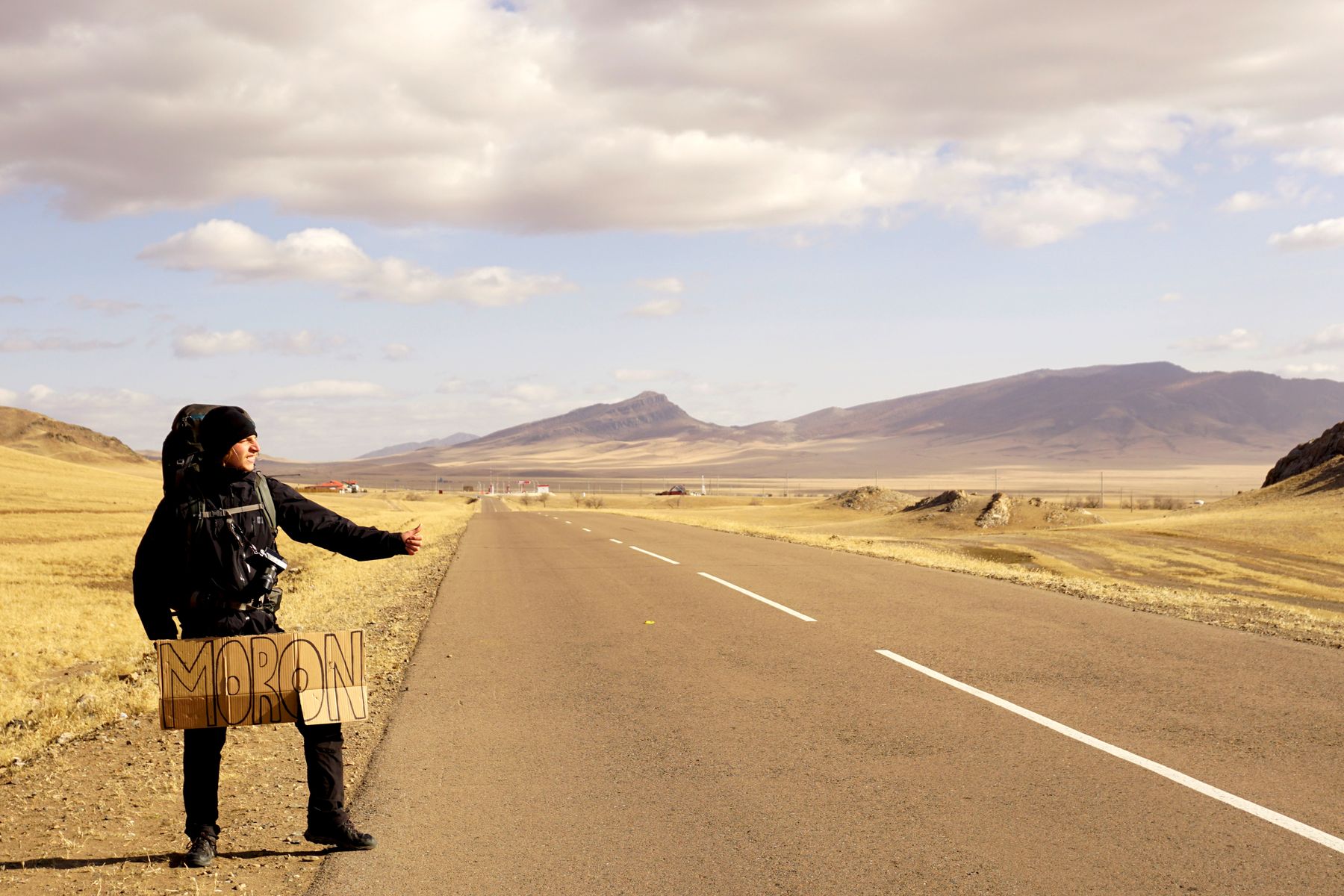 Our next ride was with 2 Ulaanbaatar guys. The driver knew English and said that they were going to Khovsgol Lake, which is actually where we wanted to go! (Moron was just on the way:)). We got to stop in Moron anyway, because the driver stopped there for lunch and invited us to join.
We had lunch at his great-aunt's apartment, which was similar to an old apartment that you would find in Russia. His great-aunt treated us with (surprise) salty milk tea, white bread and butter, and Mongolian noodles with sheep meat. It was exactly the same dish that uncle gave us the night before, but it was much tastier. She also gave us some kind of home-made Mongolian alcohol, which apparently was also made from milk. As you may have guessed, it tasted like a cow's ass :) But, again, it was a very nice gesture coming from a stranger.
We drove another hour or so before the guys dropped us off by Khovsgol Lake. From the lake, the plan was to walk up the NW road until it ended, then up the trail until we found a nice camping spot. A kid and dog joined us for the walk. The kid said he was 12 although he looked more like 9 or 10. We couldn't pronounce his name so we just named him "Thunder" :) And the dog we named "Mushi Pushi".
It took us a couple of hours to find a camping spot away from the resort/ fake yurt area, but both Thunder and Mushi Pushi stayed with us the whole time. Thunder was super keen on camping, as soon as we found the spot, he helped us set up our tent and made a nice fire pit. We cooked some extra food for our new family :) Mushi Pushi didn't really like buckwheats, but Thunder made him eat it. Thunder didn't speak much English, but gestured that he wanted to sleep in the tent. We asked him several times about his parents, but he didn't seem to want to go home. Since it was already dark and cold, we made some space for him in our tent. Mushi Pushi slept outside.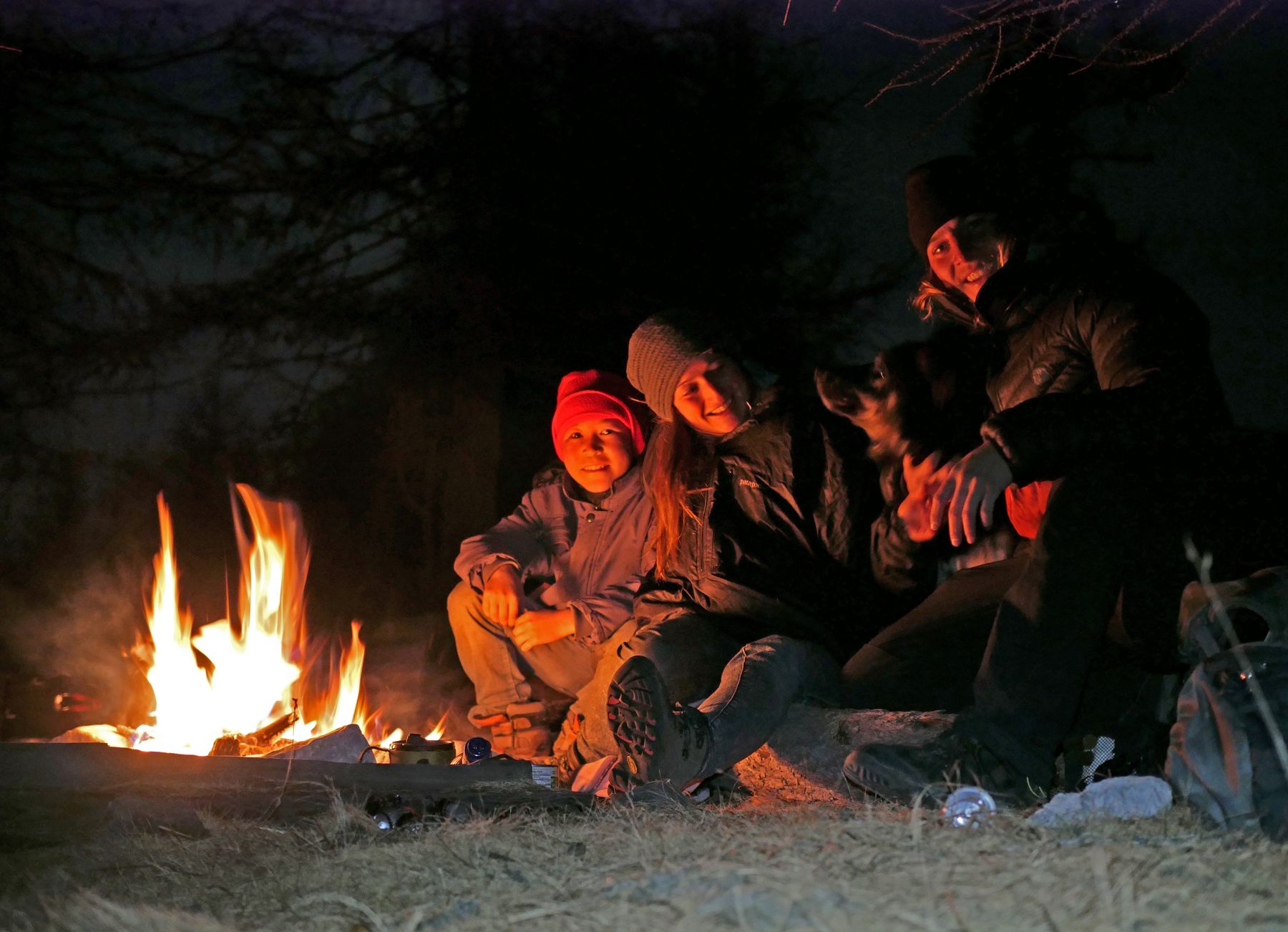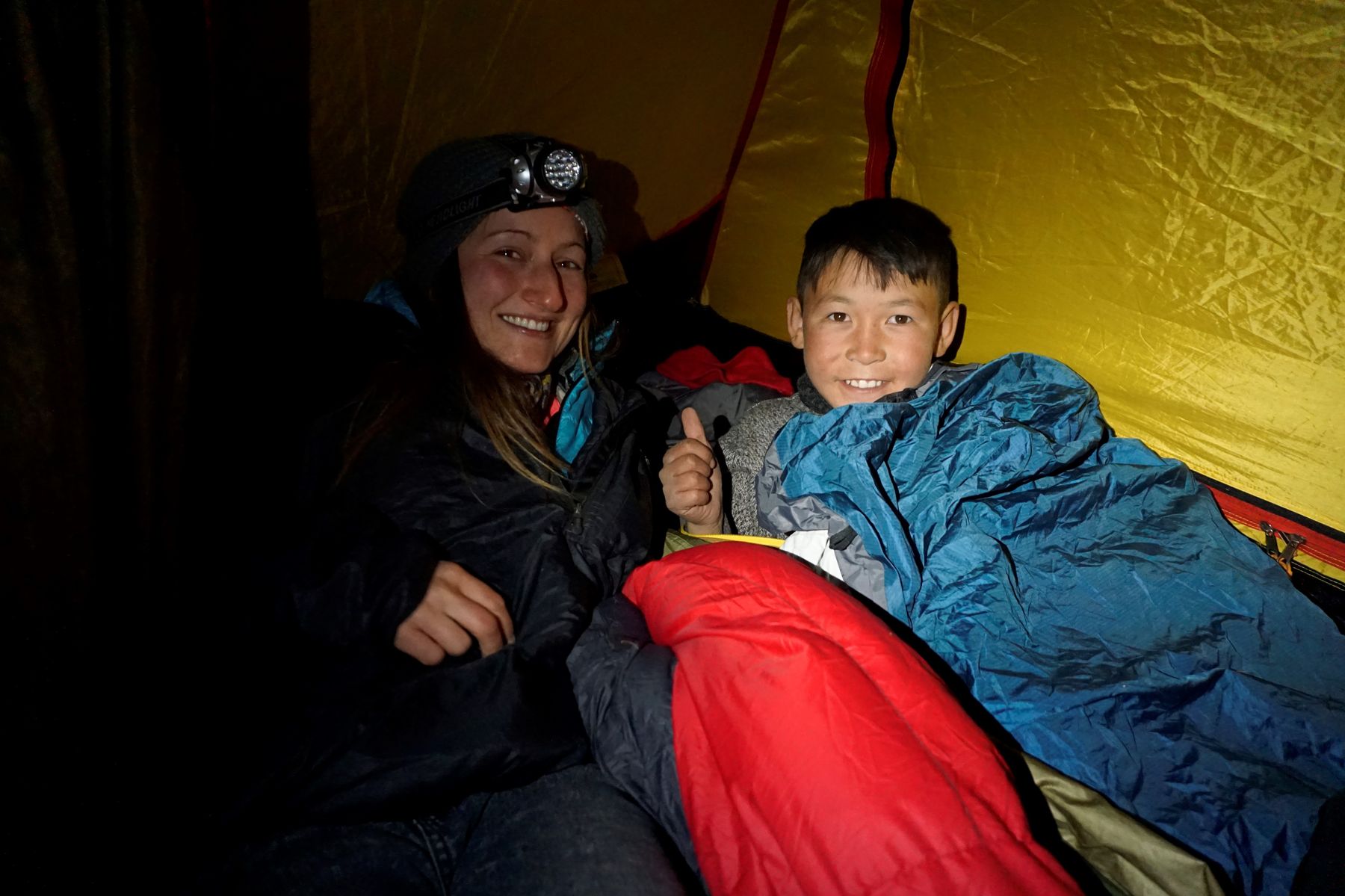 At 1:30am, a strange voice woke us up. It was a man calling somebody. He came to our tent, saying something in Mongolian. It scared me at first, but when we opened up, the man didn't look drunk or threatening. He repeated the word "baby" and gestured that he was looking for someone. At first, we were like, "no, we don't have a baby…" Hmm, but we do have a kid! :D Sure enough, he was looking for Thunder. We showed him the kid and this man was soo happy with relief. He was very thankful that his son was okay, and pointed to himself saying "papa", and to the woman behind him saying "mama". We all laughed and went back to sleep after Thunder left.
Total expenses of day 5:
$1.50 -truck stop cafe
Accommodation: tent
Food: truck stop, auntie's apartment, cooked.
More Ikh Uul landscape shots by Felix: