Part 3: Emma on Hawaii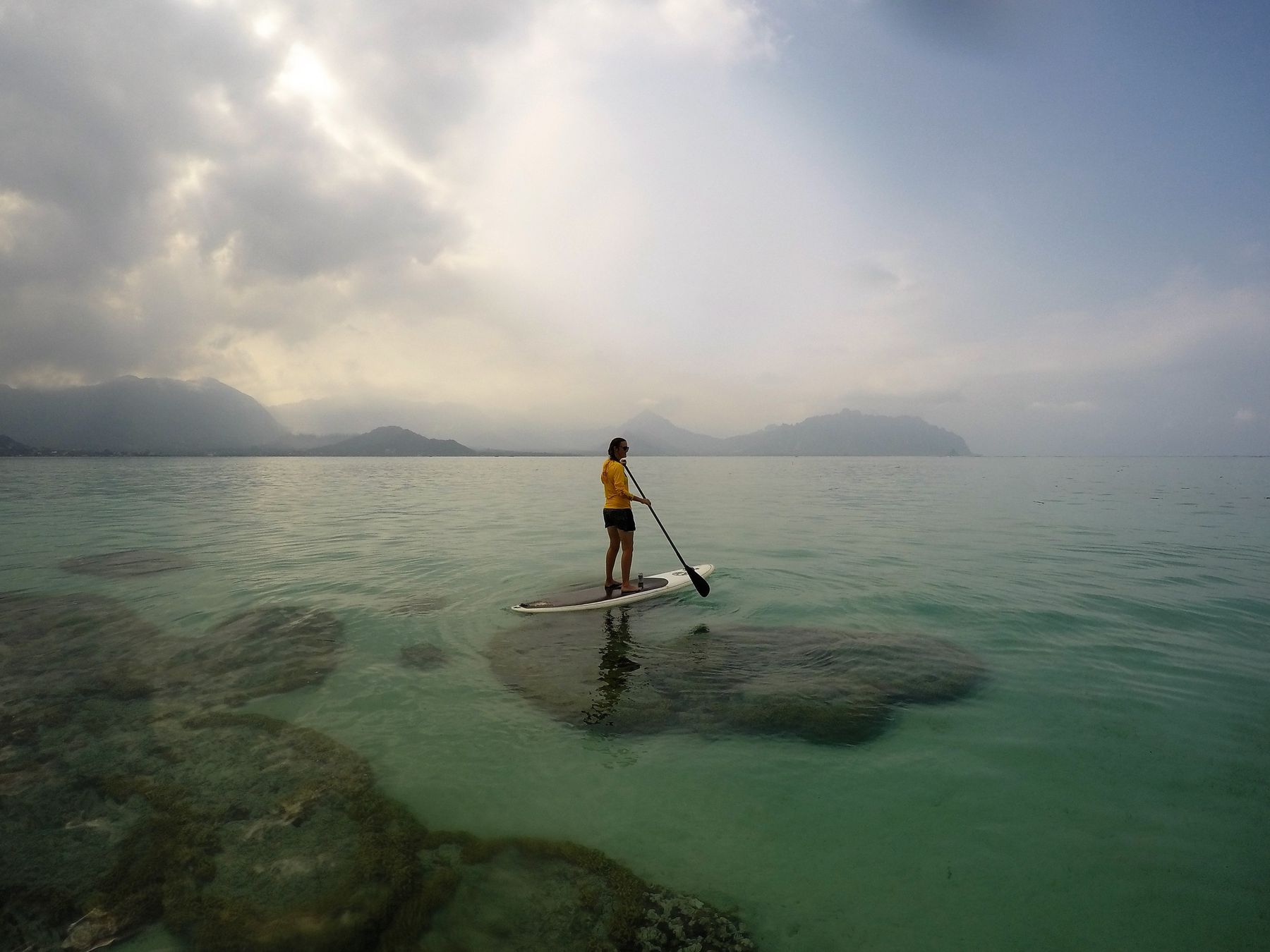 My good friend Emma flew in from Australia on March 1st. Emma is the most bad-ass chick that I know, and one of the greatest influences of my life. I met her when I was just 18-years-old, in Whistler, Canada, and she basically showed me how to be a strong, independent woman and pay no attention to what other people say you can or can't do.
Emma's from the Northern Territories, Australia, and used to ride bulls for fun. Now she works as a fitter in a diamond mine- working 2 weeks on, 4 weeks off; so after every 2 weeks of slavery she has 4 weeks to do what she wants.
Emma and I traveled around New Zealand together in 2012 and through the Australian Outback in 2013. I visited her in Queensland in 2015, and now, in 2017, she came to see me on Hawaii.
We flew onto the Big Island because we had heard that the lava flow into the ocean had turned into a waterfall. It did. It was amazing. Mesmerizing. And this time there was a whale about 20 feet away from the lava.
*I hadn't received my new camera yet, so all we have are very bad quality shots. Sorry :-/

We rented a car and slept on a different beach every night. We explored every corner of the island- from the black sand nudist beach in the south, to the jungles in the north; from Mauna Kea down to Kalapana.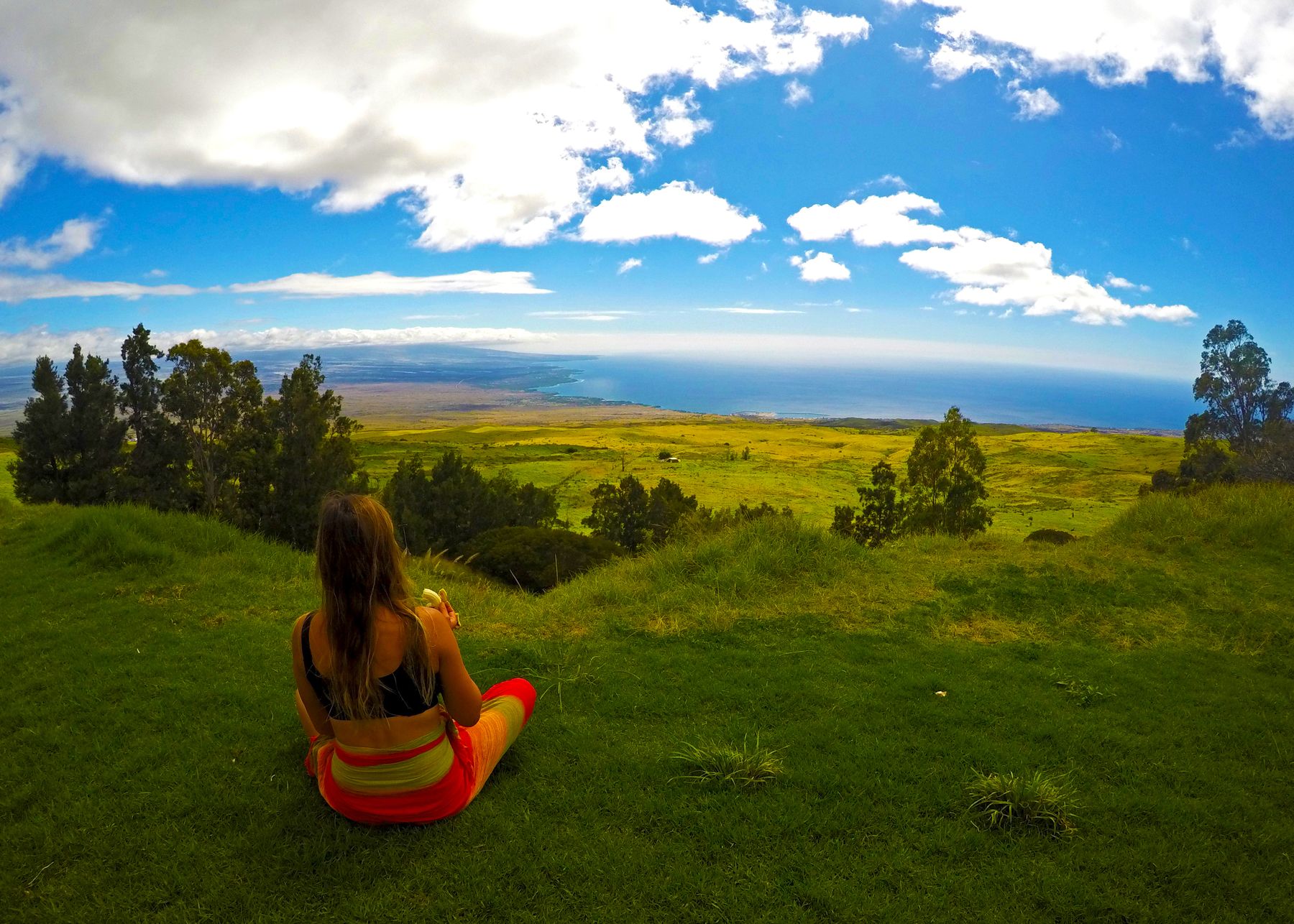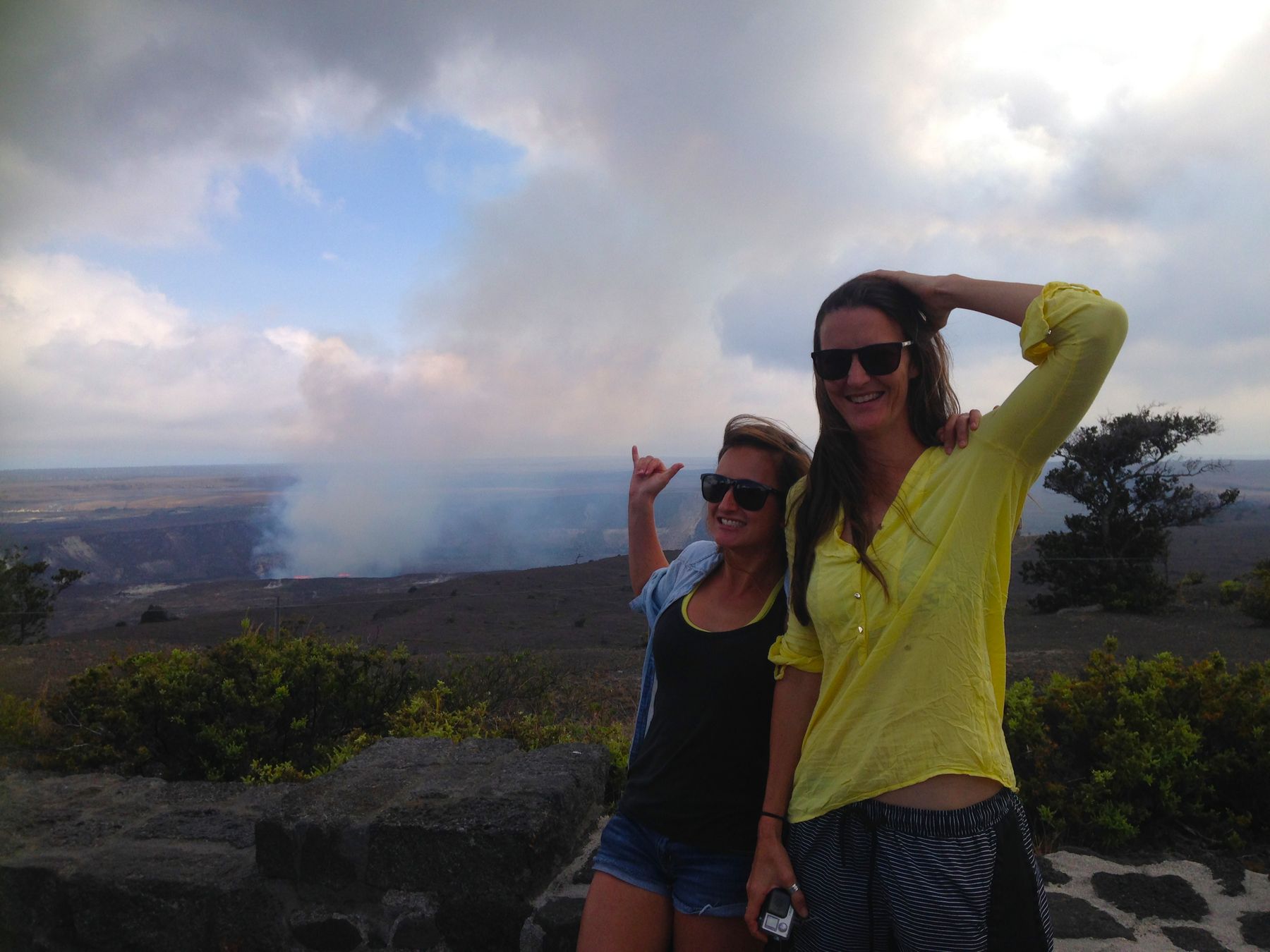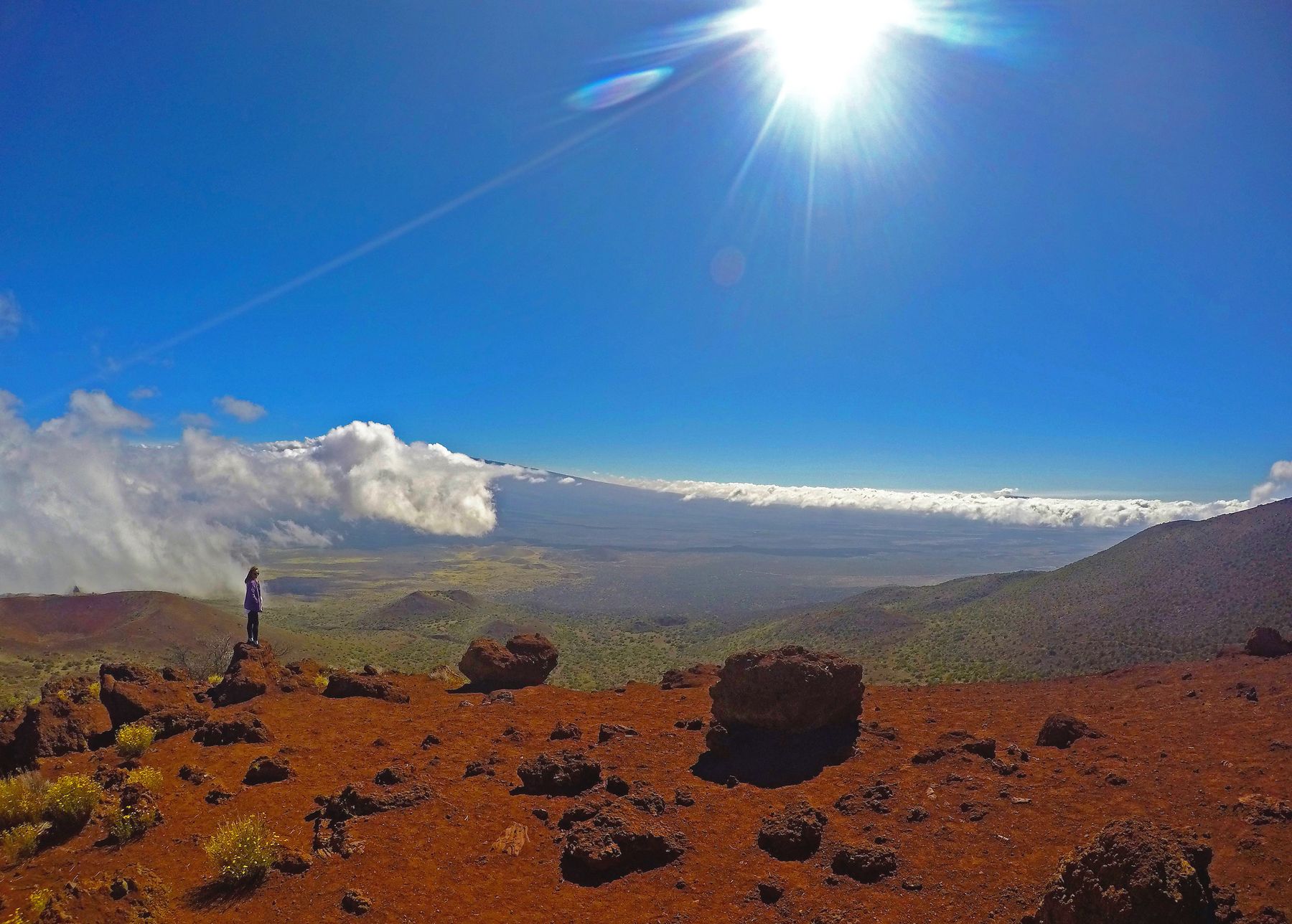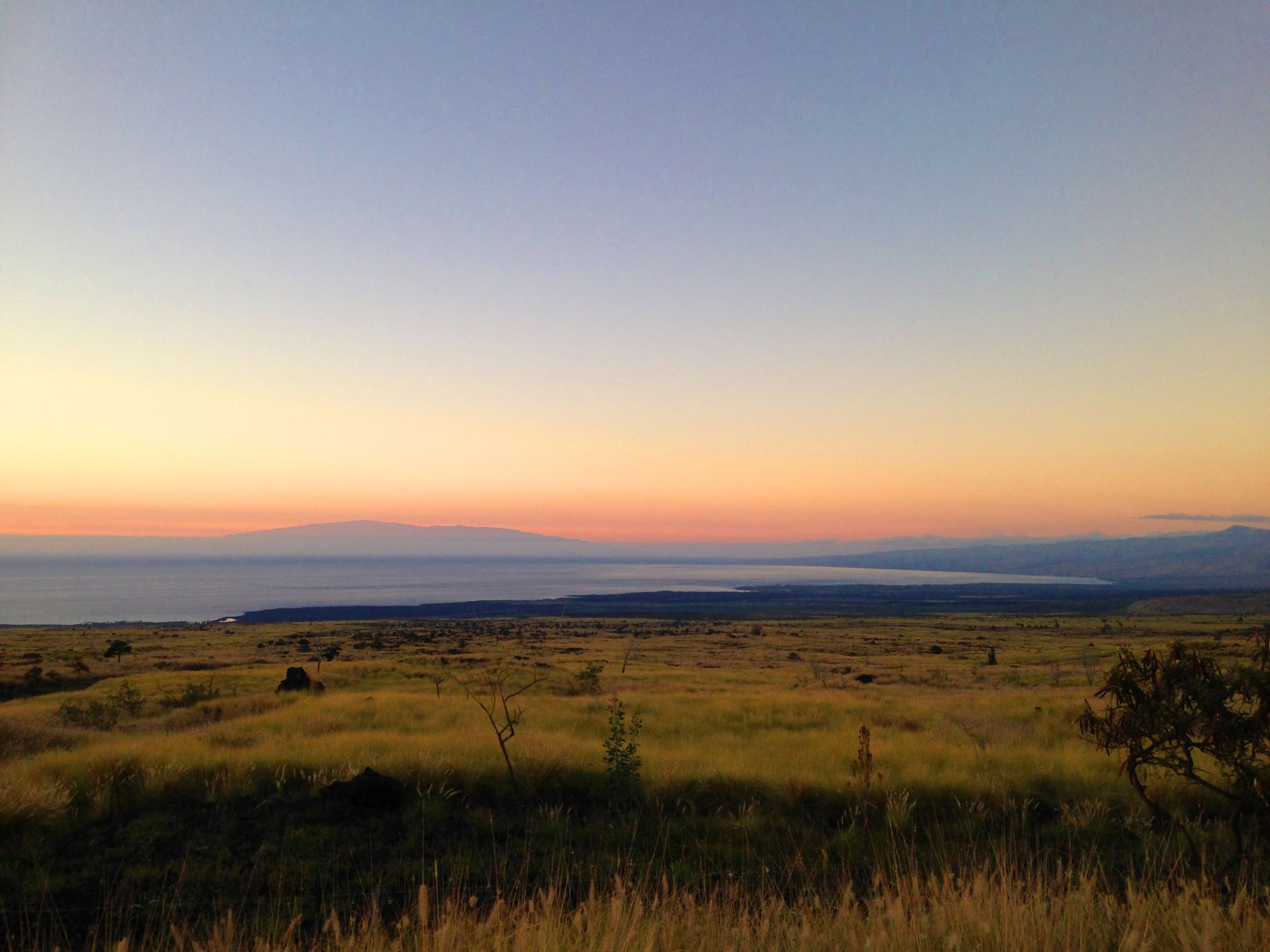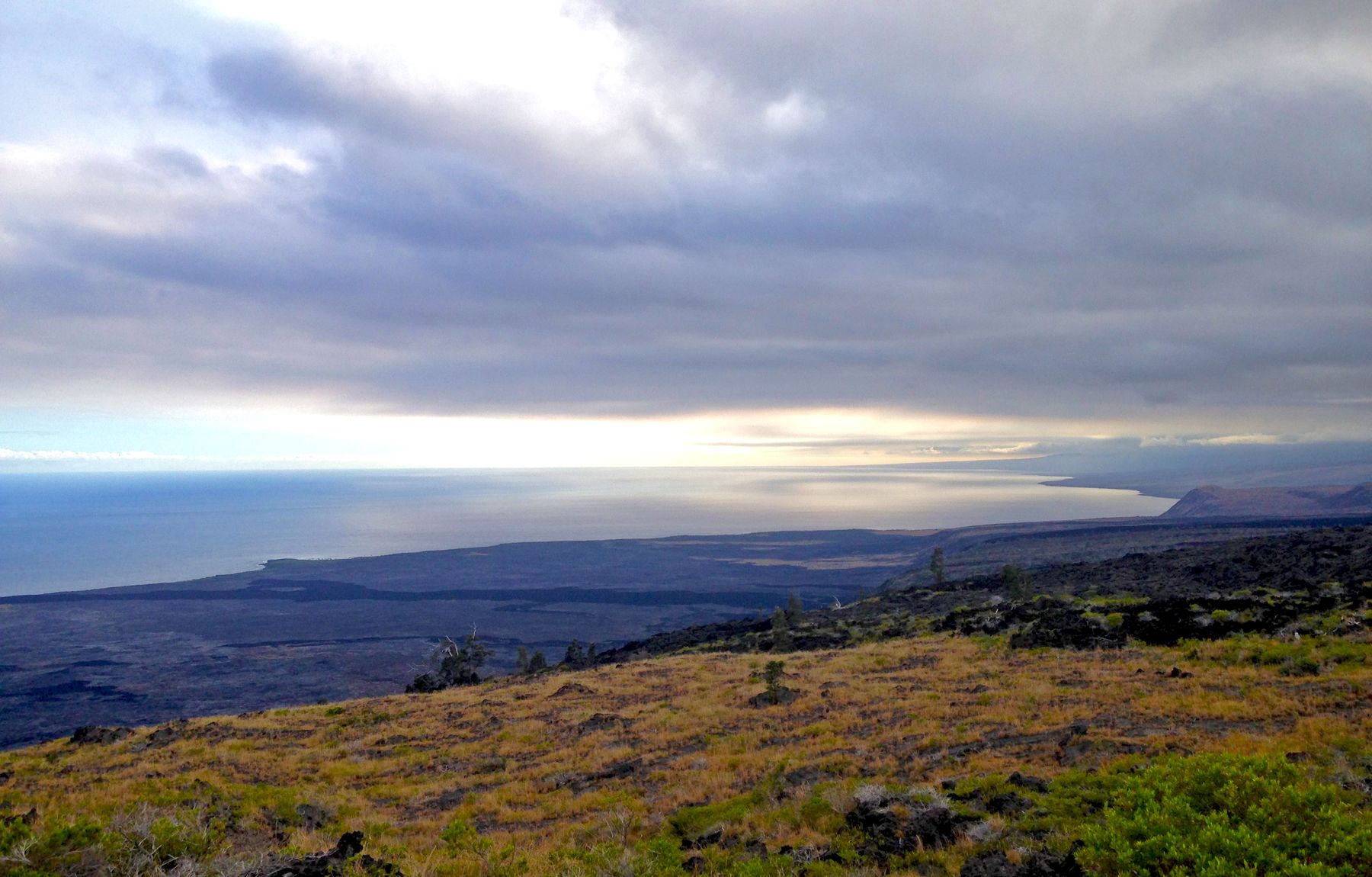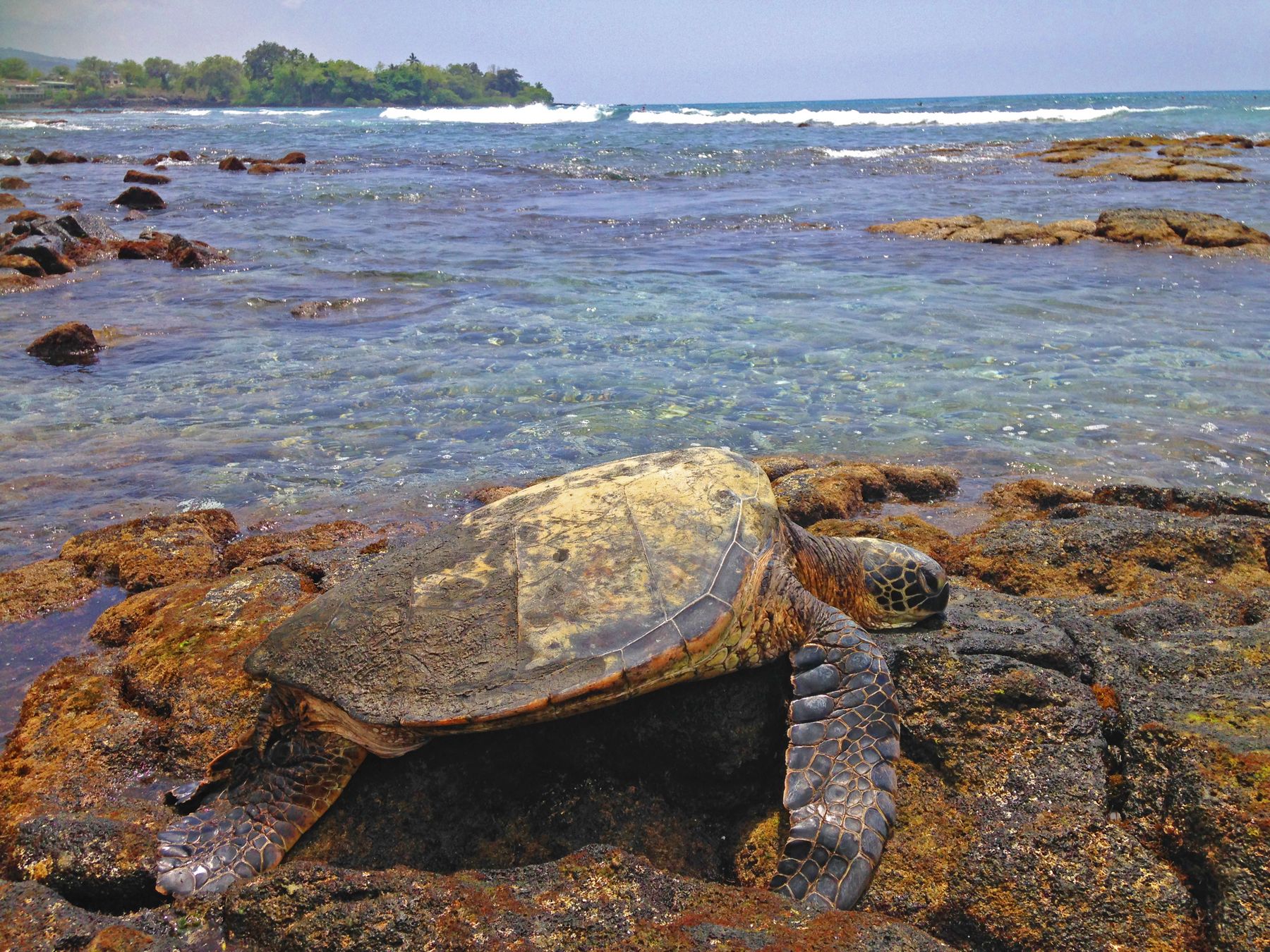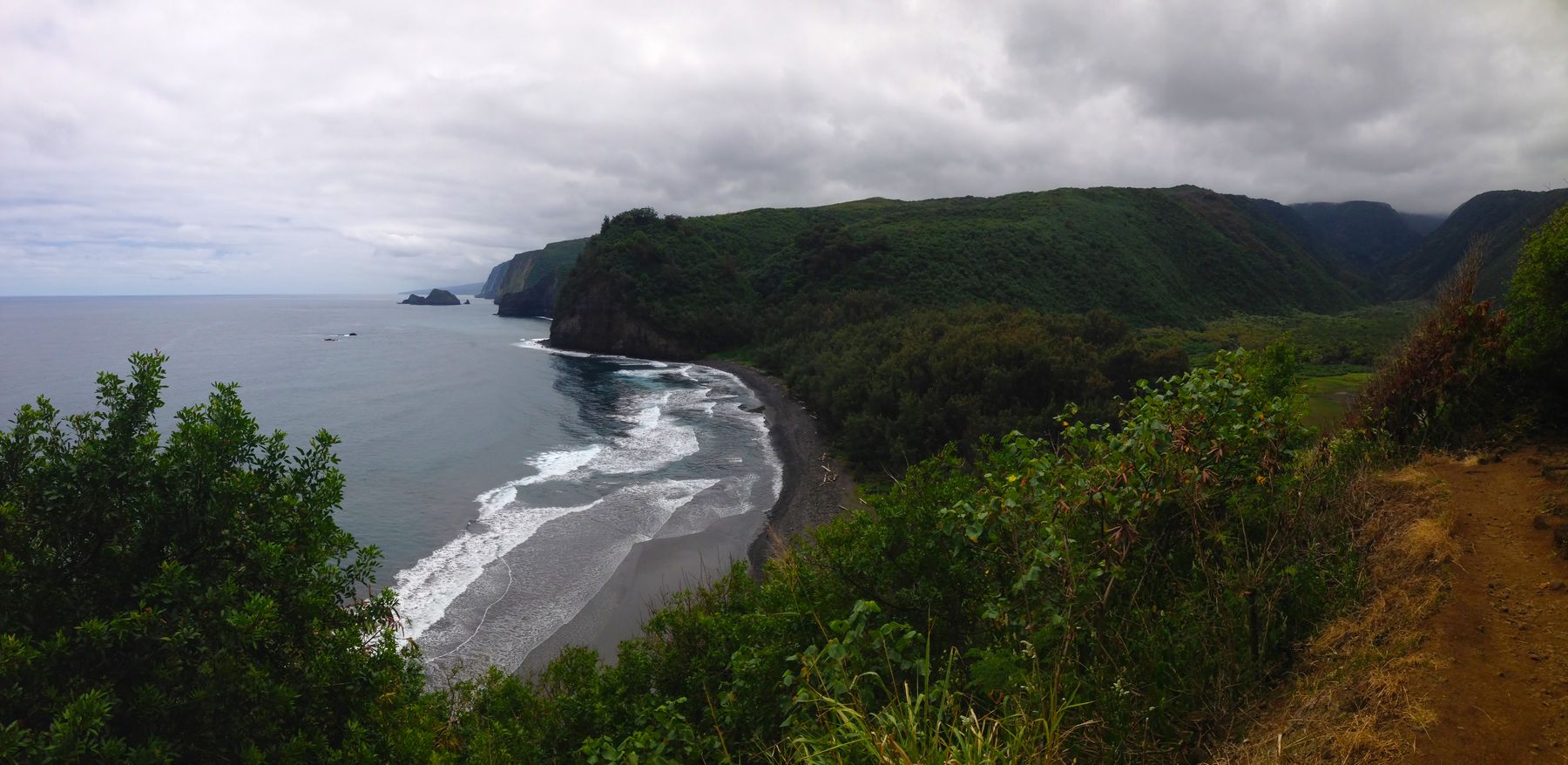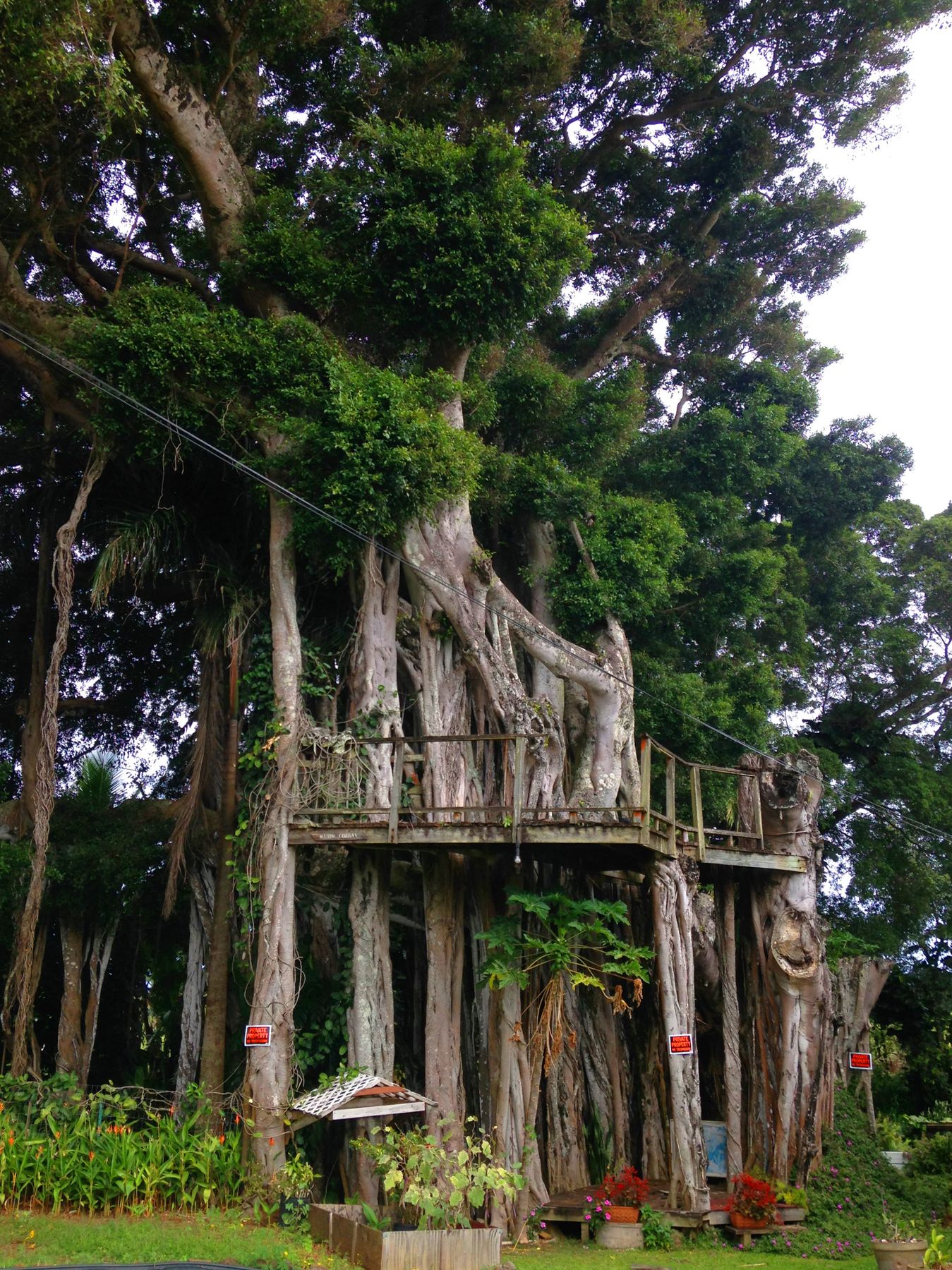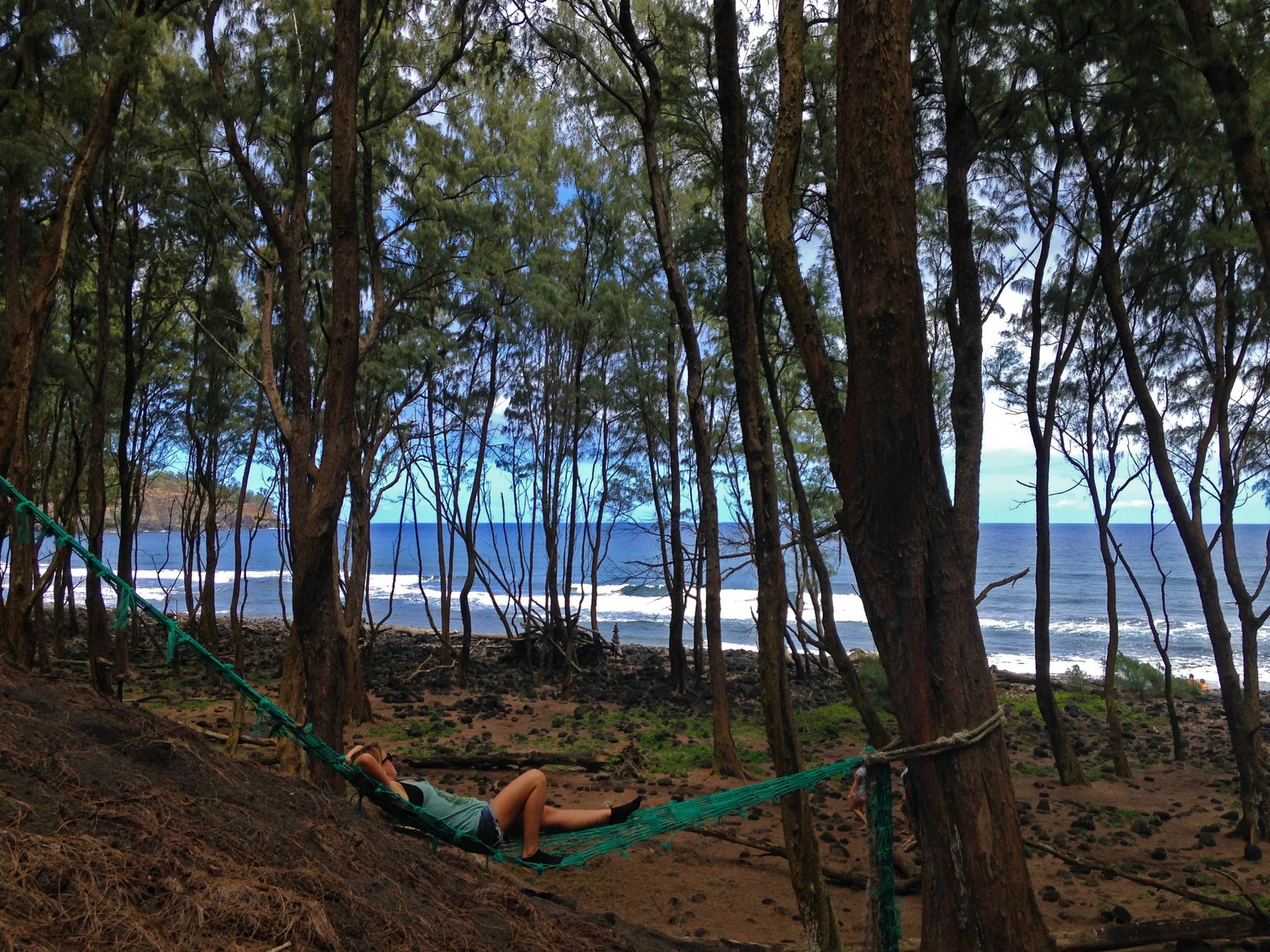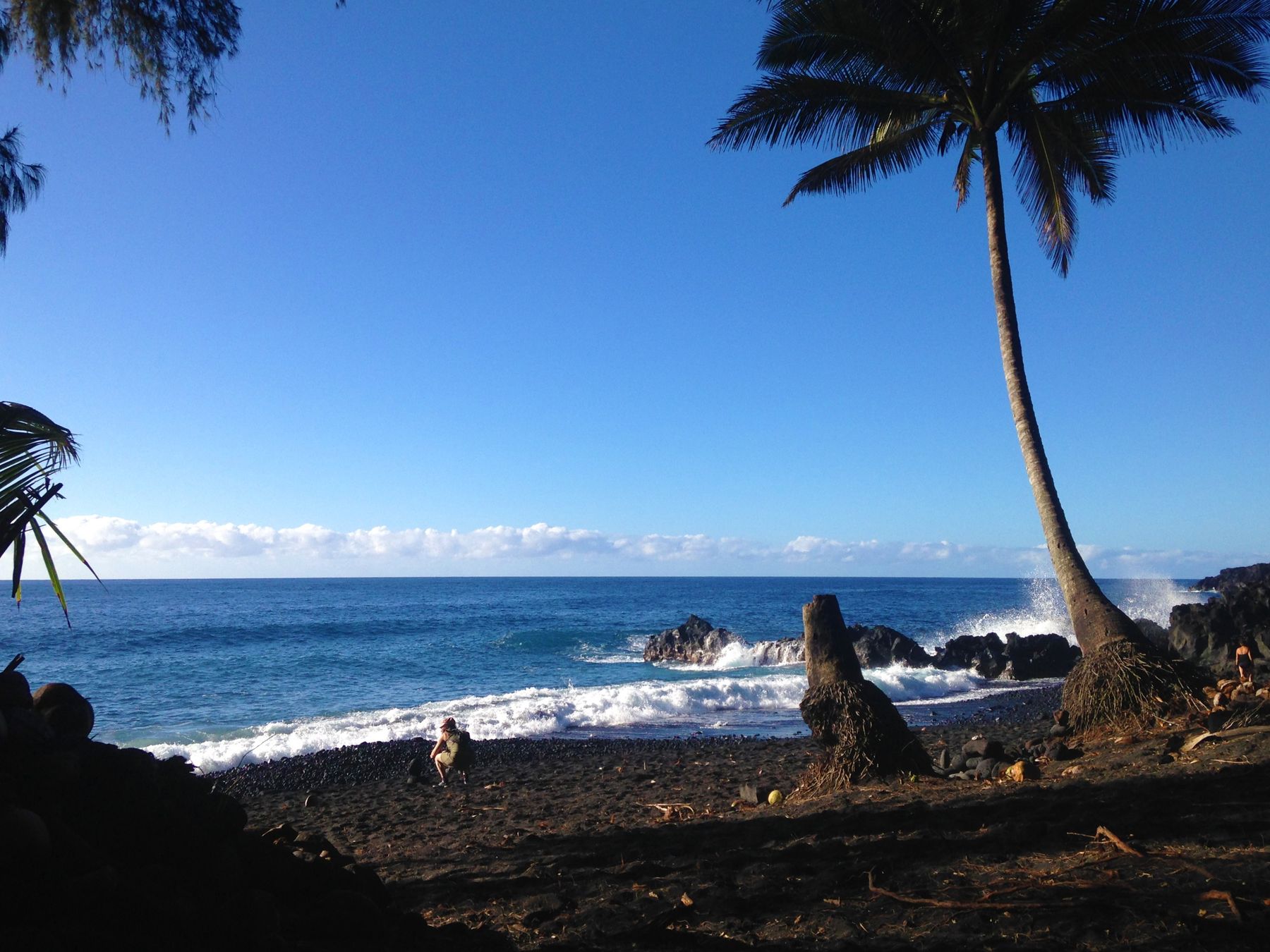 We woke up one morning to a naked hippie dancing by his fire. Behind him, there was a pod of over 50 dolphins. I ripped off my clothes and ran straight into the ocean. Last time I noticed dolphins swimming, I actually managed to catch up to them and swim among them as they played around with each other. No luck this time but it was a perfect way to wake up regardless.
We put on some clothes, left the nudist beach and spent the whole day driving north. It was getting dark and started raining heavily as we approached a small town called Hawi, at the northern-most tip of the island. We didn't know where we could sleep that night since there wasn't much space in our small rental car and we didn't have a tent or any cover.
So as adventures go when it comes to me and Em, we decided to go to the bar (well it was more of a restaurant, but that was the closest thing we could find to a bar). Hawi is a tiny little town and one of the very few remaining places with a strong Hawaiian presence and culture. Everybody in the restaurant knew each other, there was an amazing Hawaiian band playing and people would occasionally get up to dance the hula. A white guy came in from outside of the restaurant, asked to use the microphone of the band and made an announcement to the people, thanking them for their wonderful hospitality, then left.
"Strange," we thought.
A couple of Mai Thais down and we were best friends with the local aunties. They were incredibly nice; they shared food with us, laughs and stories, they even bought us cocktails and pu-pus.
A couple of more Mai Thais and we were best friends with everybody in that place. The band was going off, the dance floor was packed and everybody was stoked. At the end of the night, every person in the restaurant got onto the dance floor, held hands in a circle, and sang a Hawaiian departure song for Emma and me, wishing us luck in our travels. This was very very touching. What an amazing group of people they were, to show so much care and love for complete strangers from another land.
When the bar shut, we were invited to sleep at one of the Hawaiian guy's houses. All aunties confirmed that he was a good, trustworthy guy. And he really was :).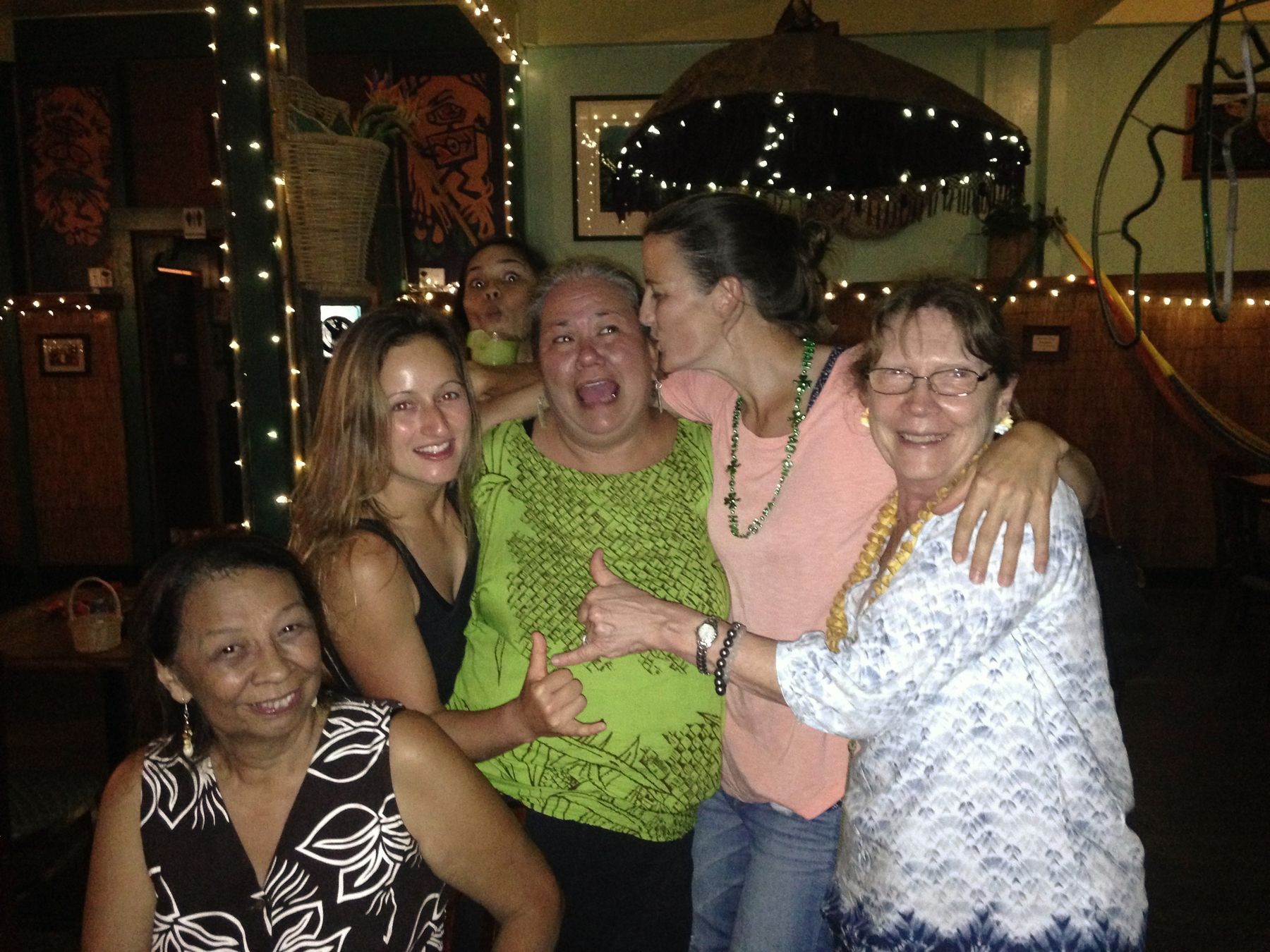 Next, we wanted to do the infamous Big Island night-dive with manta rays. We didn't want to pay $100 each for the standard snorkel tour, so we came up with a better plan. We rented dive torches for about $8 and found out where the dive boats were located (the ones with the big lights that attract manta rays). Thankfully, my friend Aaron, a lifeguard, flew in from Oahu and joined us for this adventure. If there's anyone I trust in the ocean, it's Aaron. We found the spot- big jagged rocks led to the dive boats in the ocean just behind the Sheraton Hotel in Kona. The swell frightened me a bit as it moved up and down, crashing against sharp stones in the darkness. I jumped in when Aaron said, "go!"
And there we were in the black ocean…
Stars above. Dive-boat 50 meters away.
A bit scary. I tried not to think about sharks. That wasn't too hard as the fear of the big swell and current was distracting enough.
Just swim.
Got to the dive-boat!
This was spectacular! There were several huge manta rays sweeping gracefully from the deep black ocean to the fluorescent boat lights. The guys in charge of the dive-boat started to get angry at us for poaching their boat lights… but luckily you can't hear much under water  :D
I dove down to get a closer look at the manta. I don't know what I was thinking as this manta ray was gliding towards me (probably just "aaahh"), when all of the sudden, I realized that I was way too close and directly in front of this sweeping giant, and the manta rammed straight into my arm! The poor thing was terrified! It squiggled up like a worm and swam upward. I had to go upward too. That hurt. I had no idea that mantas were so bony. I got a massive bruise for the next few weeks.
Totally worth it  :D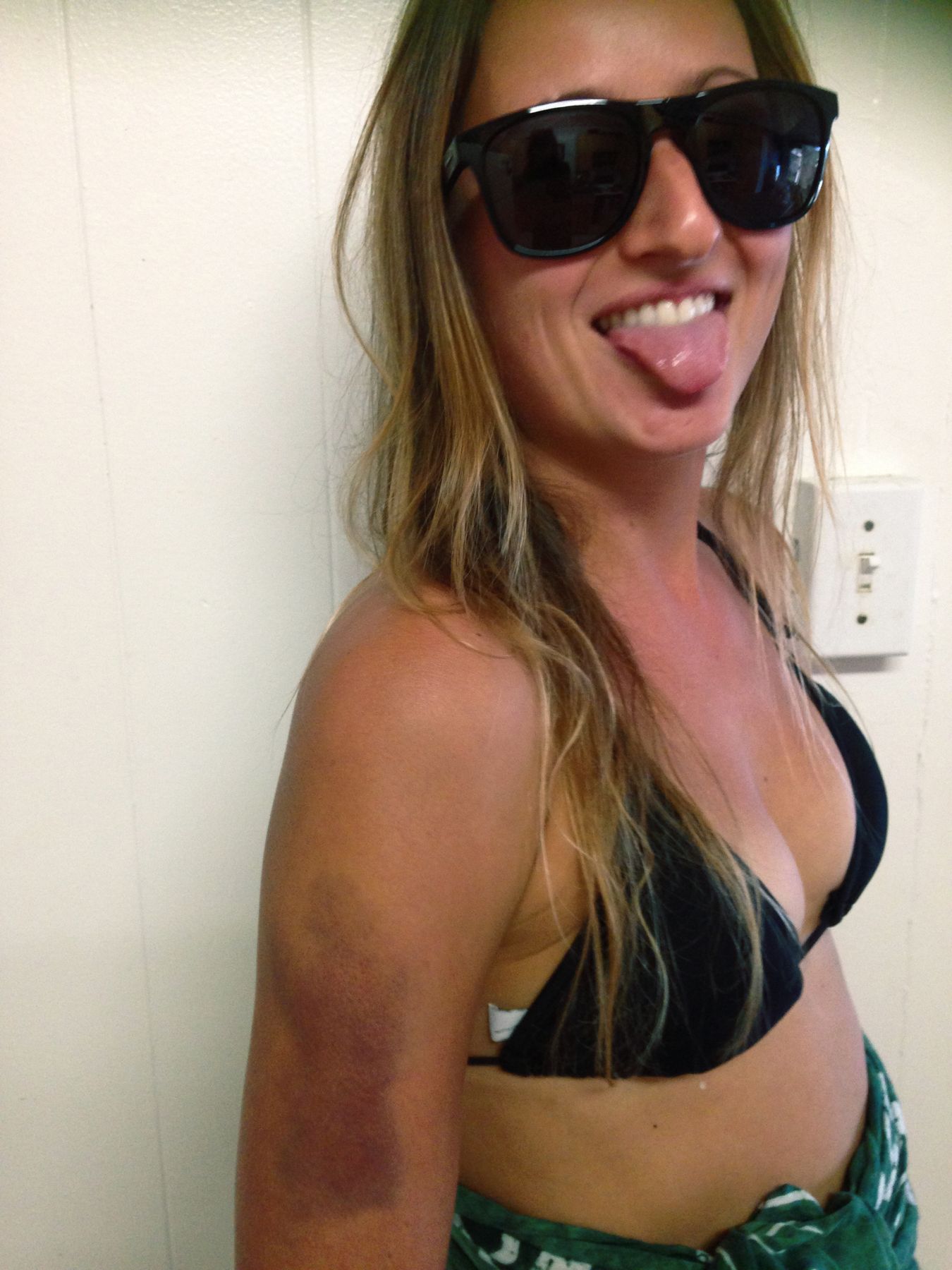 These adventures didn't take much money. It was about $20/day for the car rental (with no insurance). We slept on beaches and bought food in supermarkets or farmers markets. Apart from that, we paid for gas and a drink here or there- the same stuff you might normally buy at home anyway. I wasn't paying rent anymore, so traveling at that point was even cheaper than living in one place.
We went to the Kalapana night market one night to sell Wacky Whistles (funny sounding whistles from Australia) and earned about $100. I decided that I could just do that all over the world! And I won't ever have to waitress again!
What can you do with $100 on Hawaii? Not much, right? That's why it's best not to need much! You can buy a bag of rice, a bag of beans and $30 of fresh fruit and vegetables- this can last you 3-4 days. Spend the other $50 on gas- that will get you more than half way around the Big Island. What else do you really need? Car rental, I guess. I usually don't like to rent cars but Emma was short on time and it happened to be cheap so it was most convenient. By the way, I believe that car rental companies actually make money through selling insurance, not through renting cars. If you already have a vehicle somewhere (perhaps in a different State or island), you should check if your insurance covers the rented vehicle- this can save you a lot of money.
If somebody had paid for a week of accommodation in a 5-star resort for me on Hawaii, I would probably have slept there 1-2 nights at the most. I think that staying in a hotel highly restricts you because you waste so much precious time going back and forth from your hotel room and "getting ready." I never realized how much time I wasted in life just "getting ready" until I lived out of a car. "Getting ready" mostly means just organizing your crap. Remember, a hotel room is just a place where you can sleep and store your crap.
For me, the feeling of "freedom" is at its highest when I don't know where I'm going to sleep at night and I don't care because I'm so stoked about where I am and what I'm doing.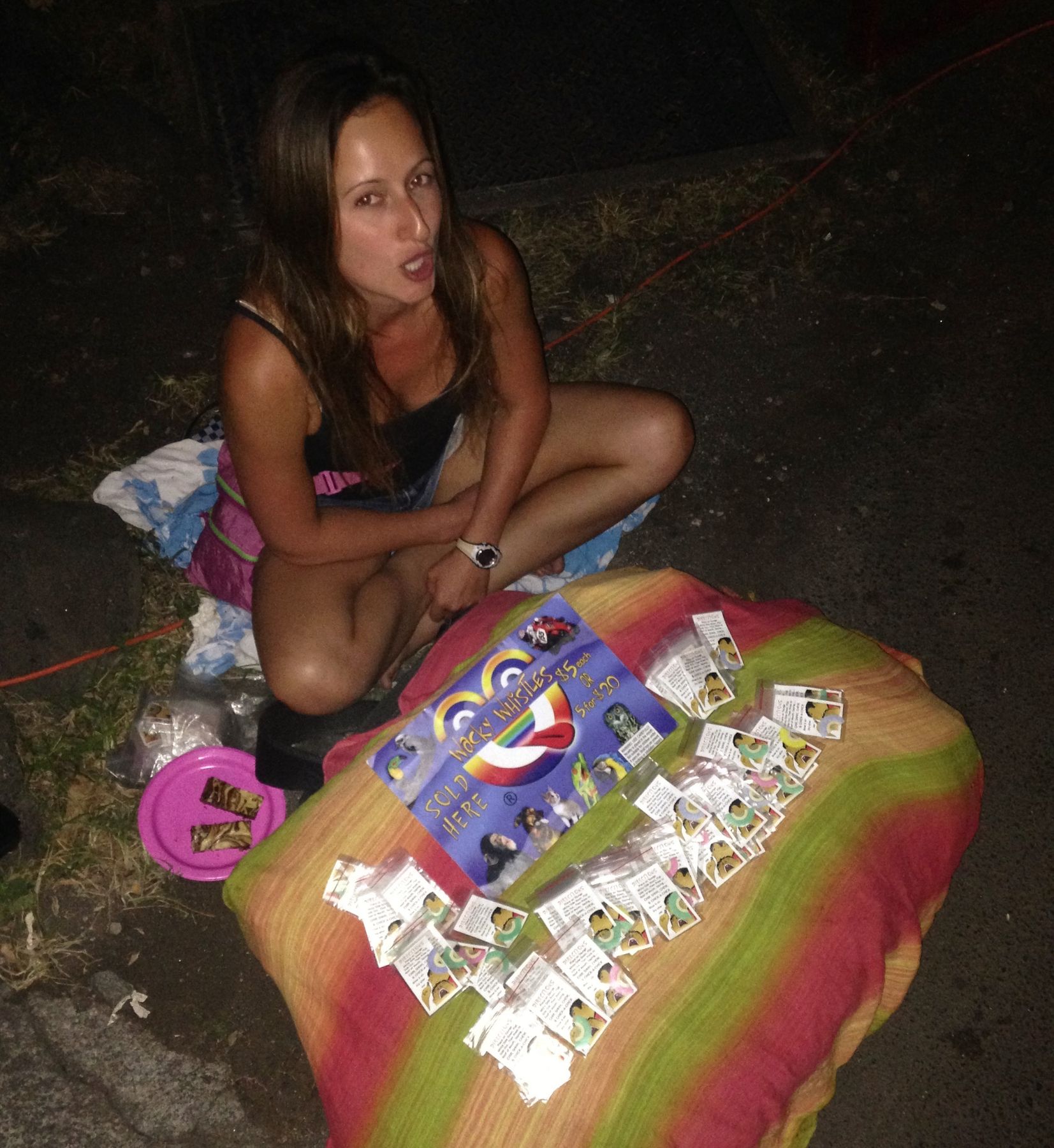 And the adventures didn't stop there! We went back to Oahu and climbed Pu'u Manamana and Ka'au Crater, surfed, snorkeled, camped at Kaena Point and Makua, jumped off a 50 ft cliff by Hanauma Bay, climbed to the Makapu'u Tide Pools, paddle-boarded to the Kaneohe Sandbar, sailed in Honolulu and danced to Tavana (amazing one-man band).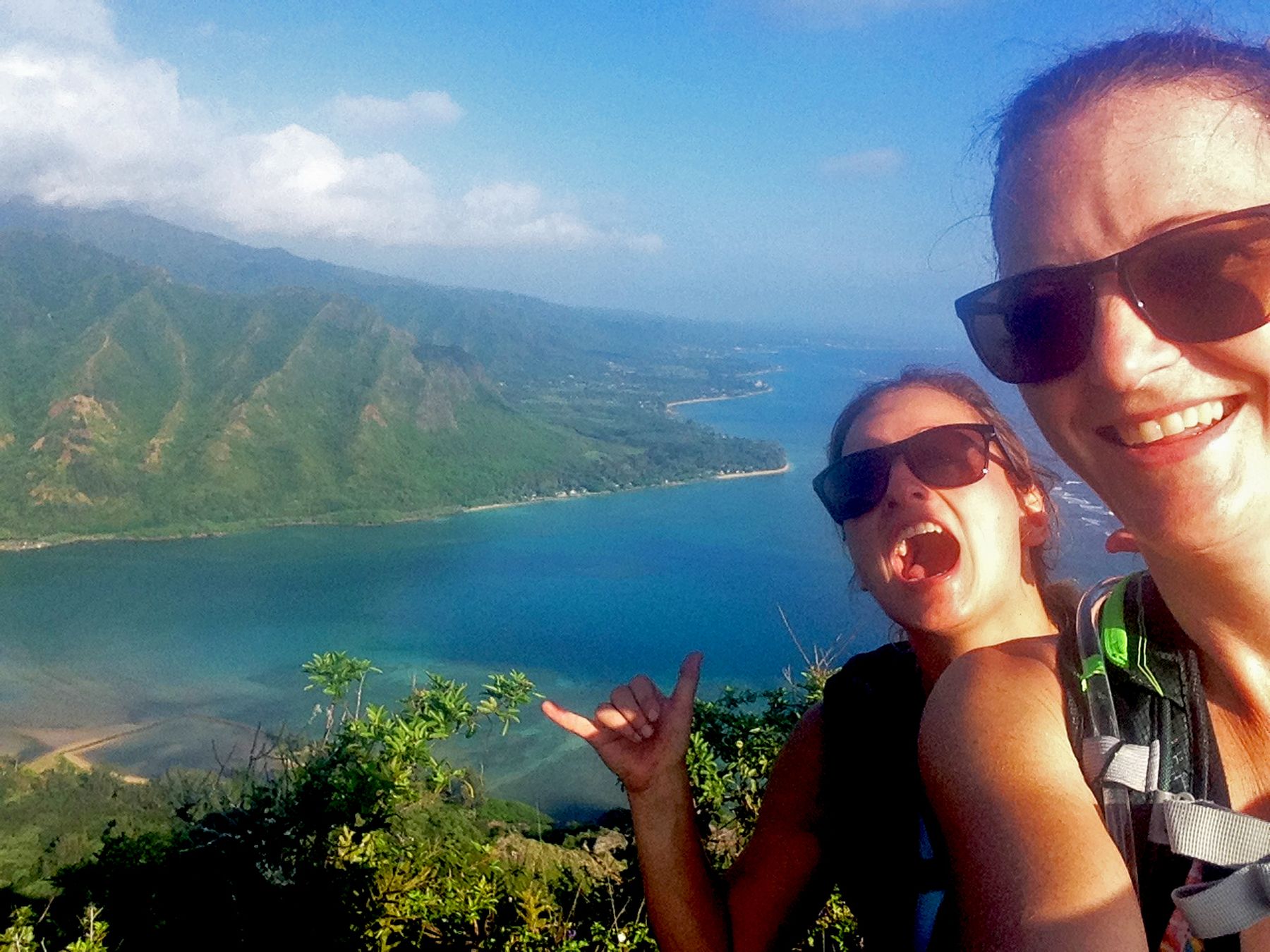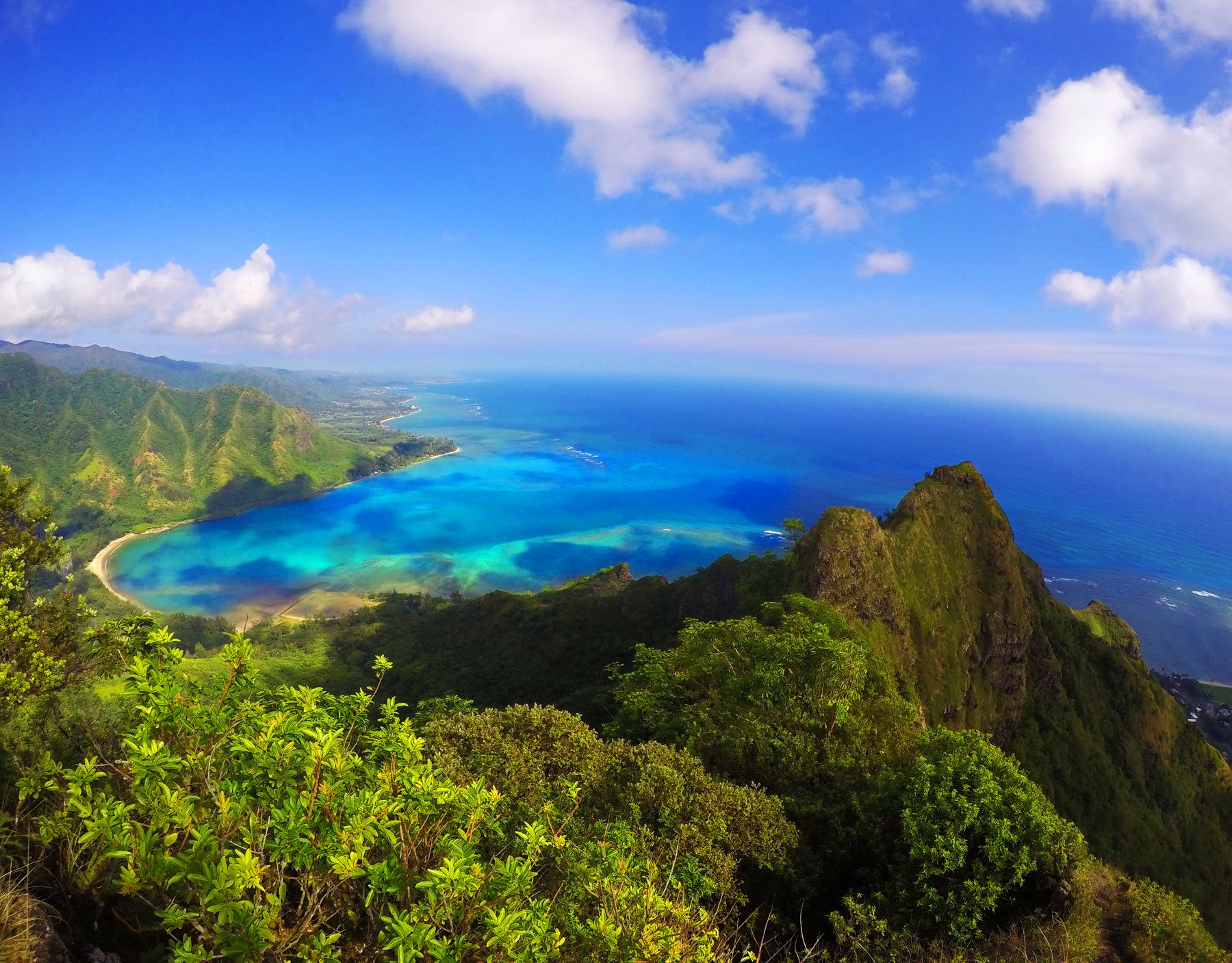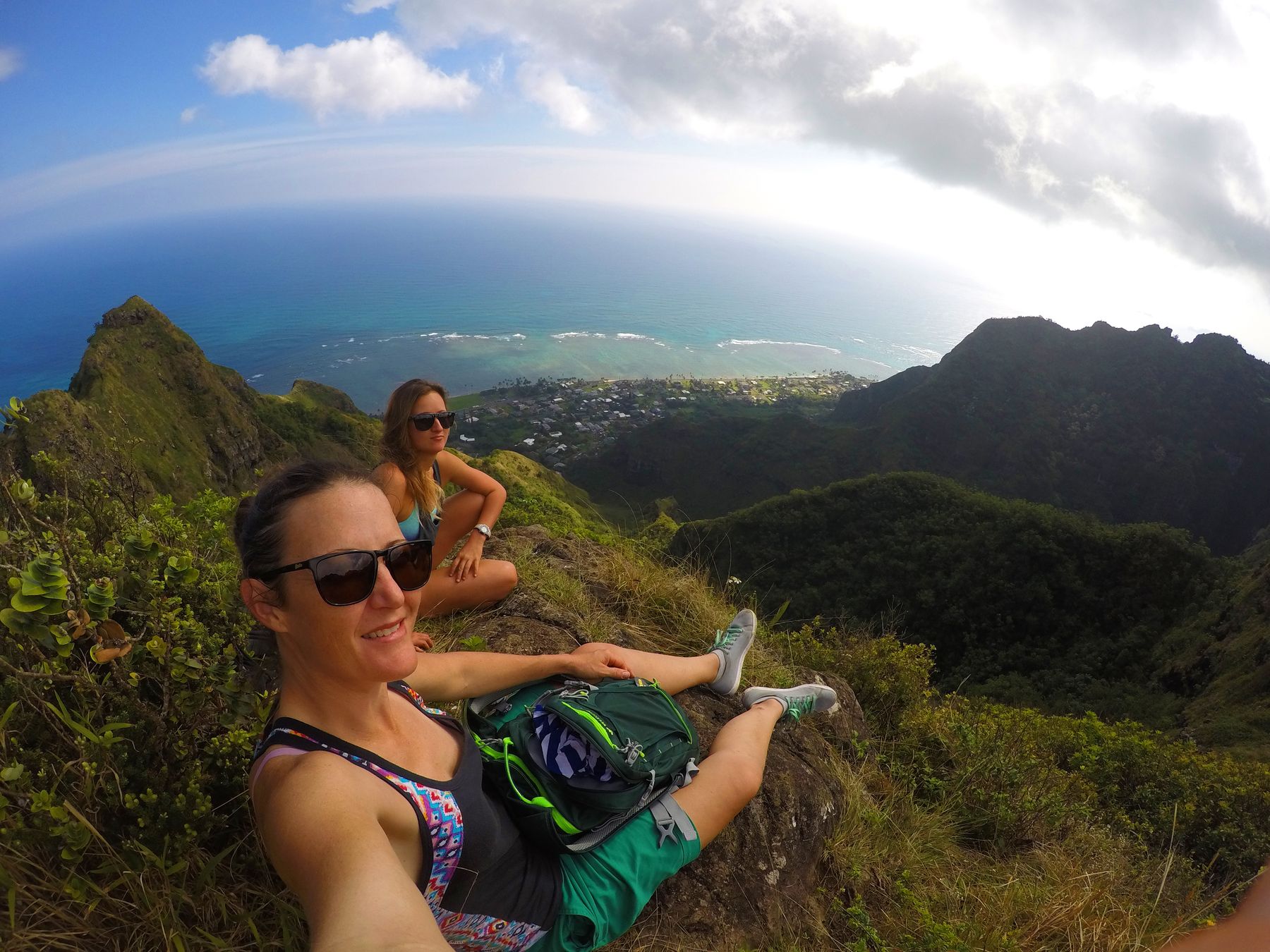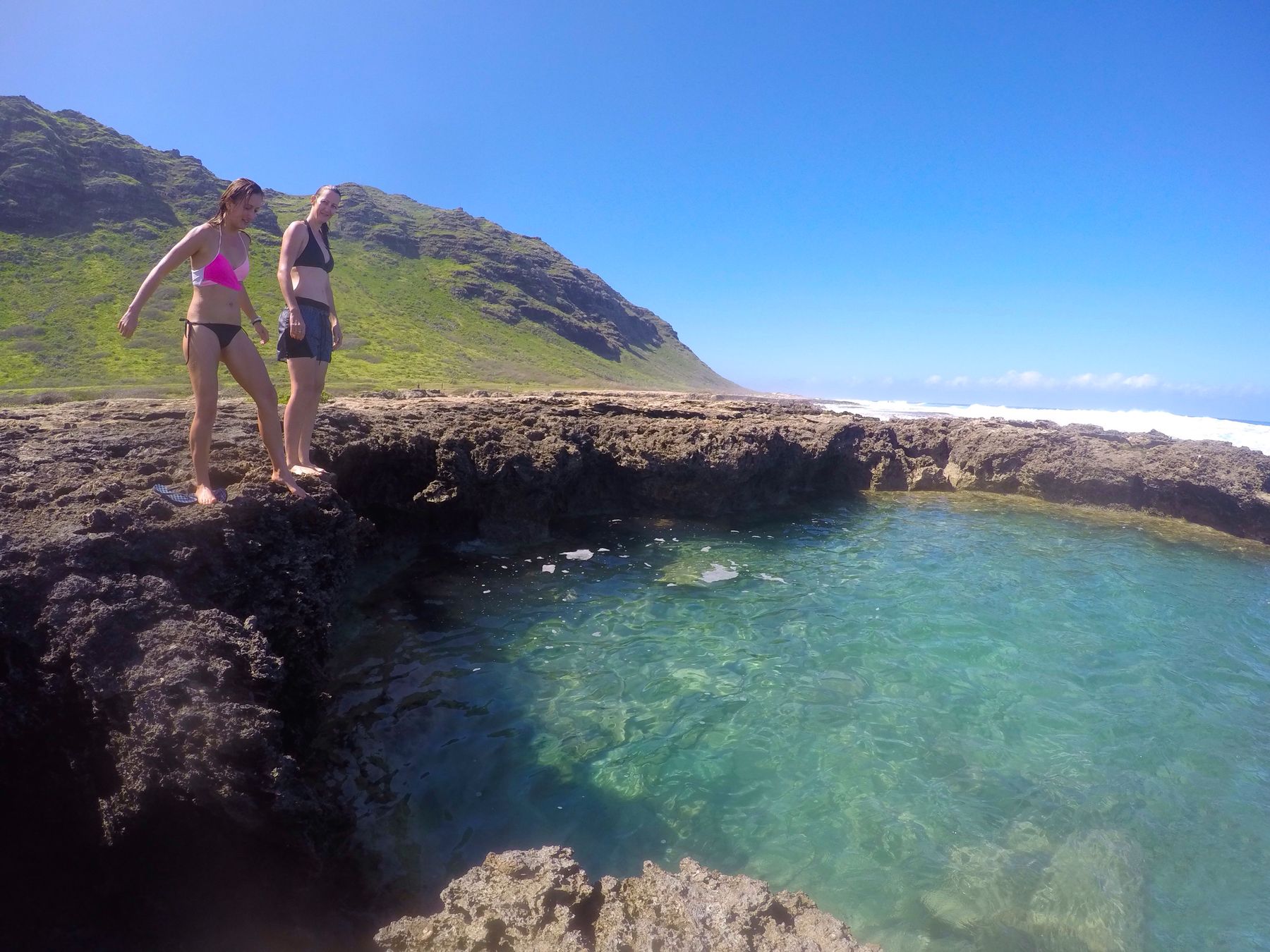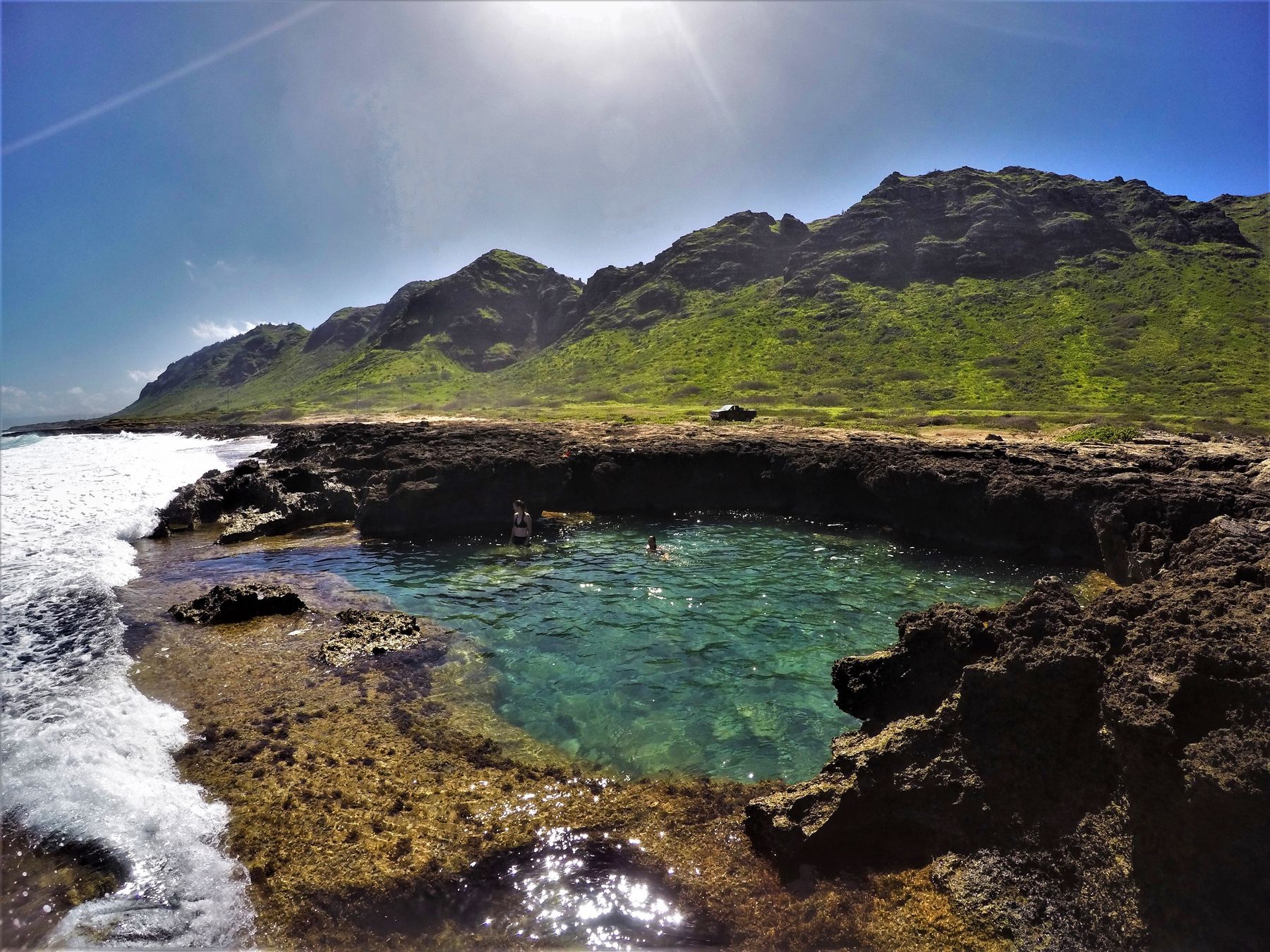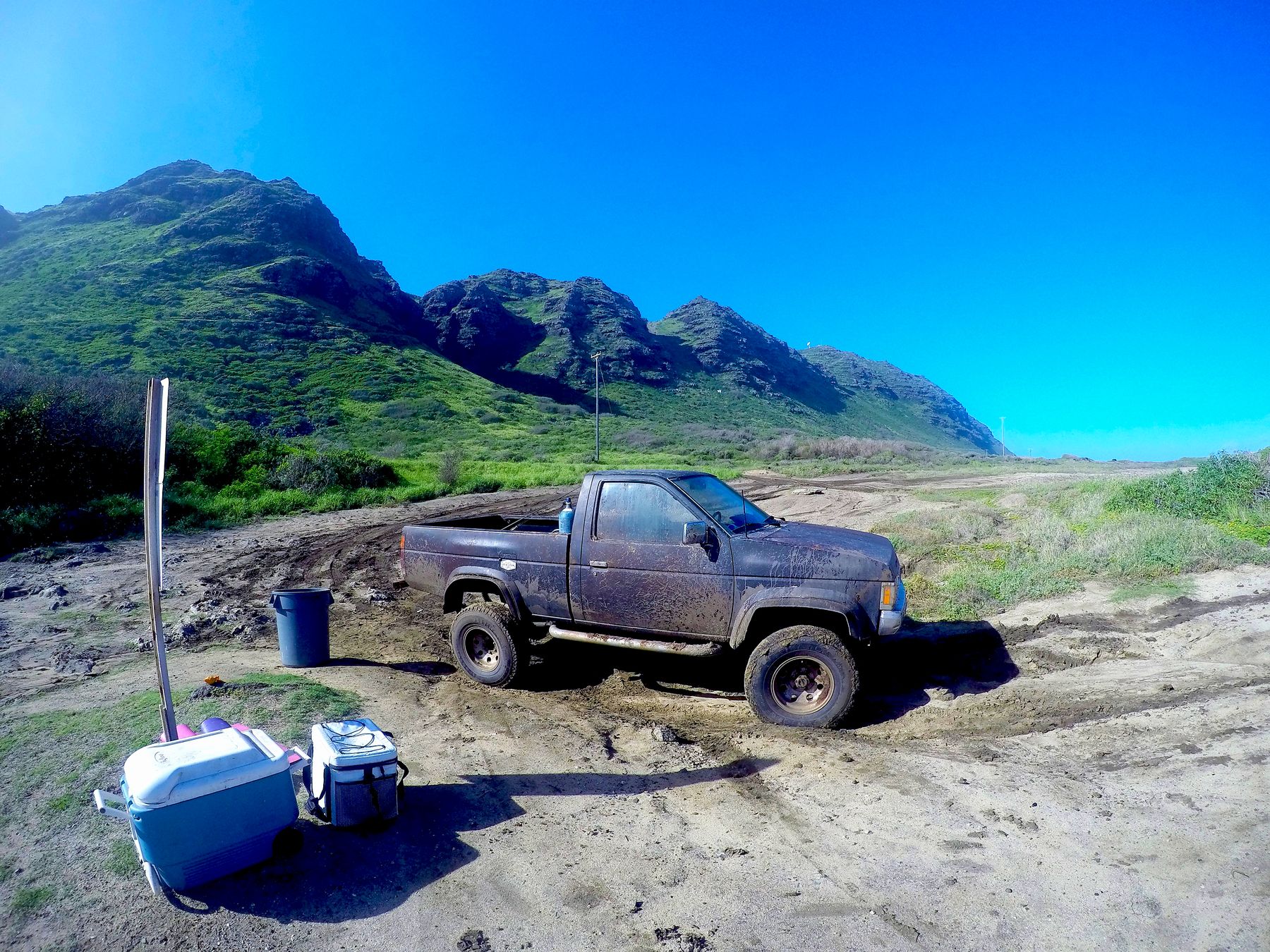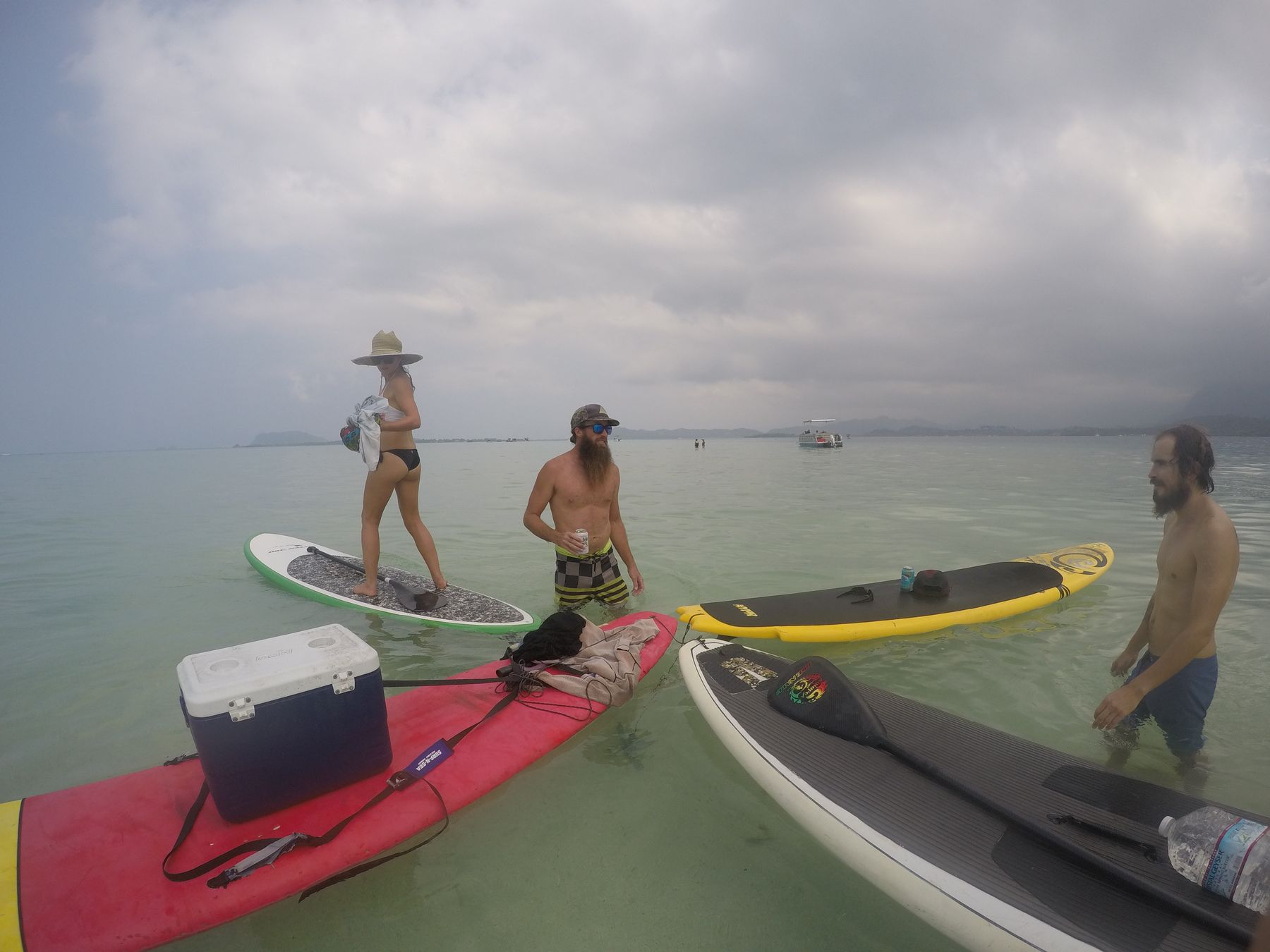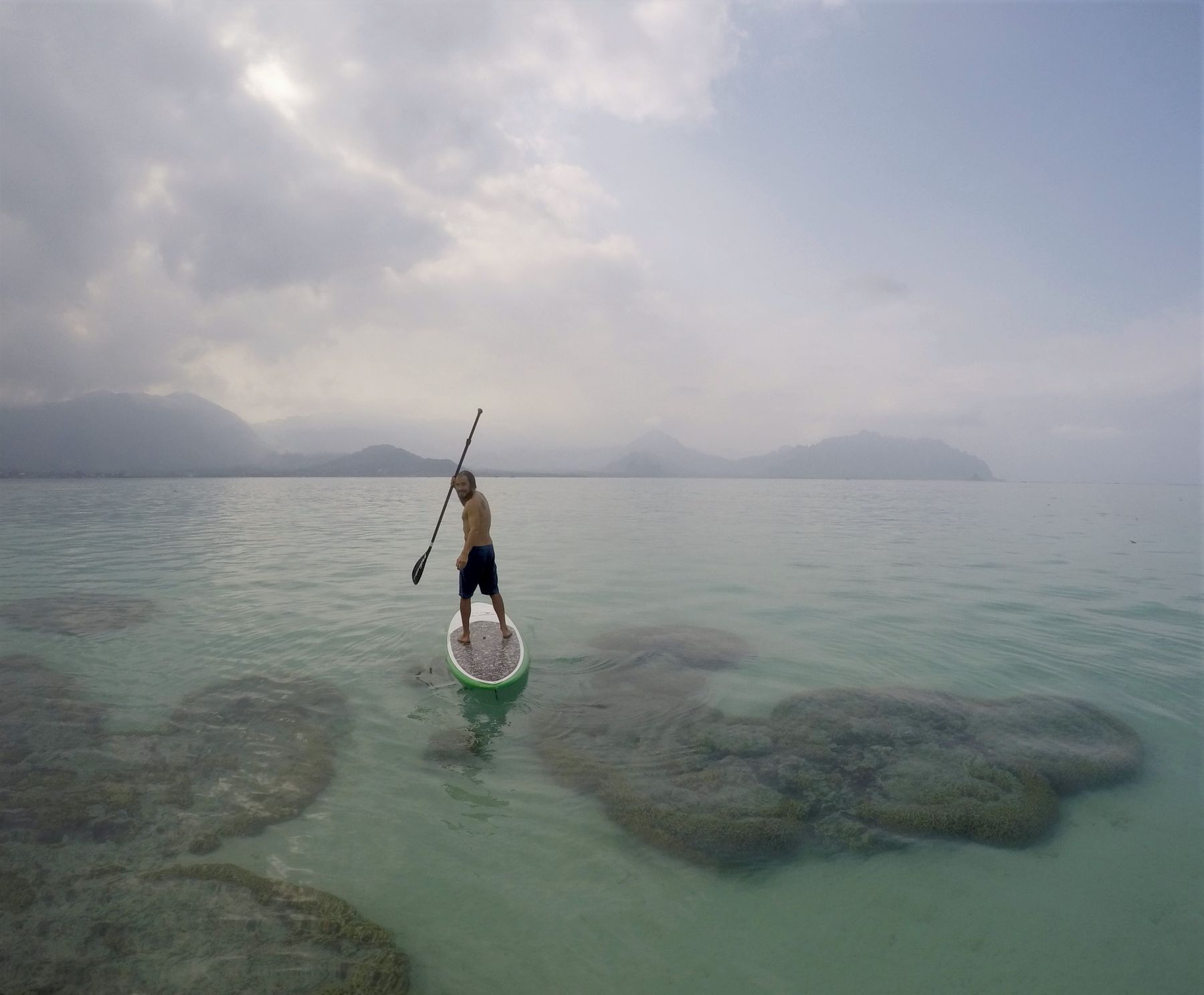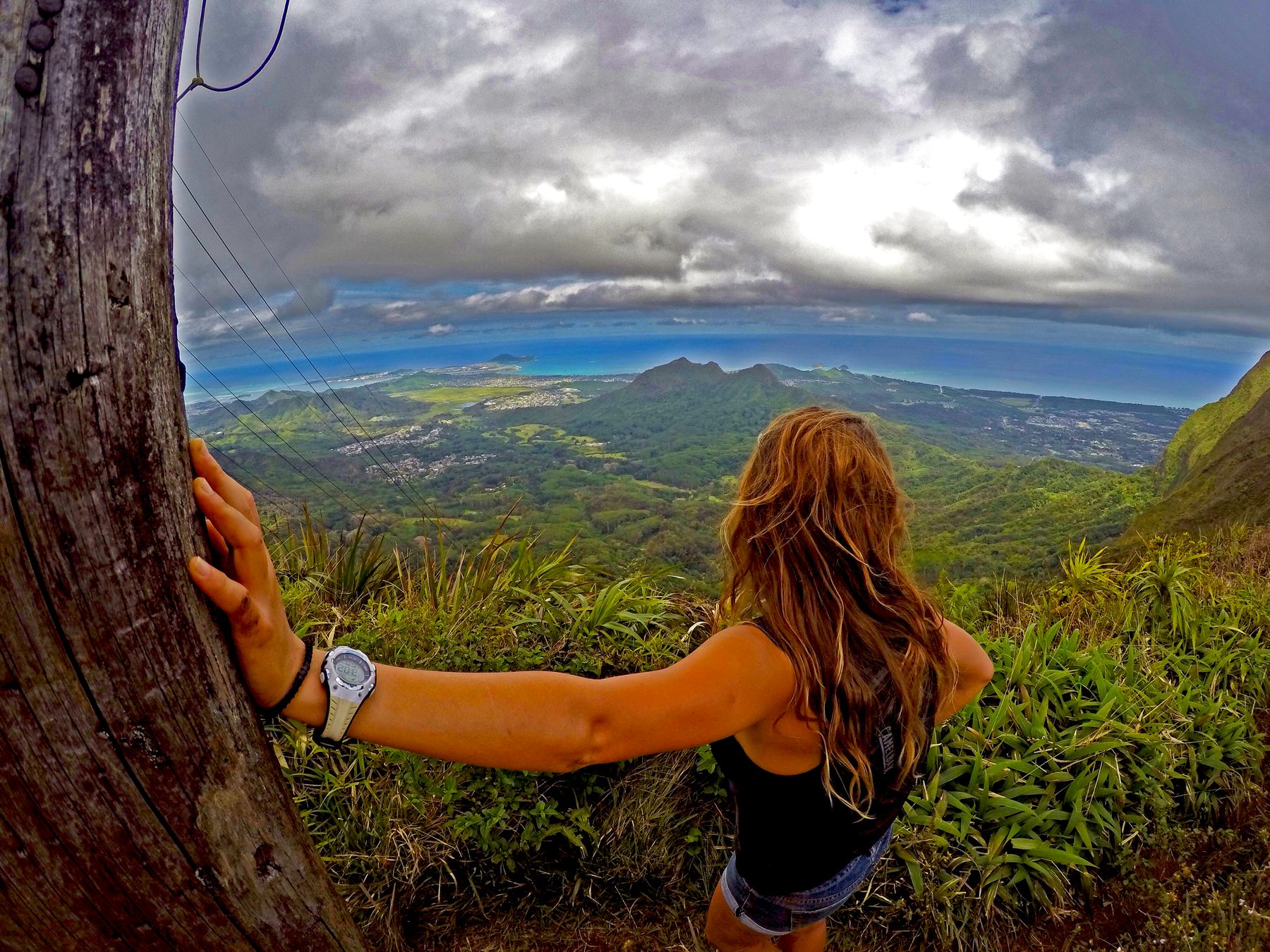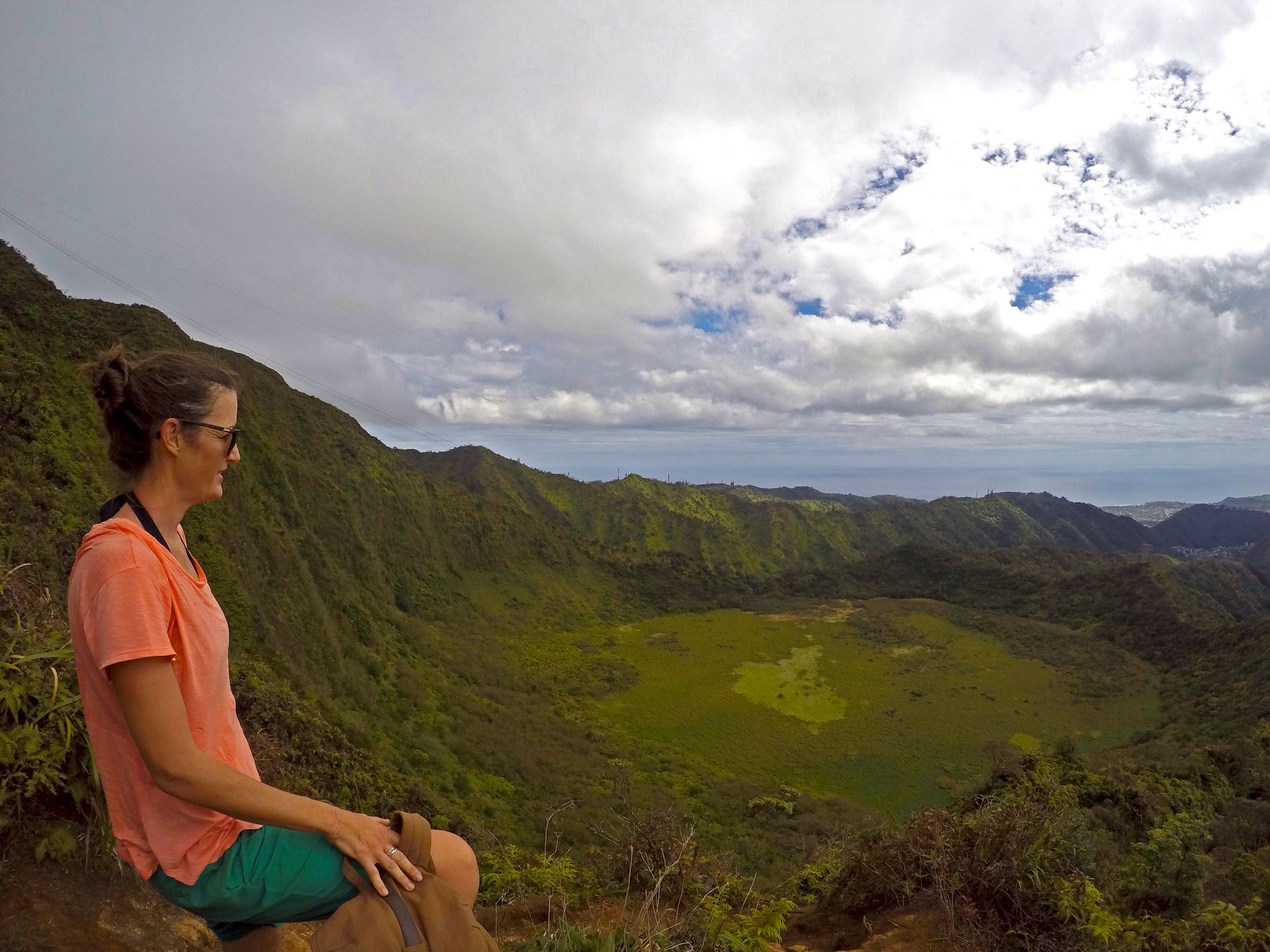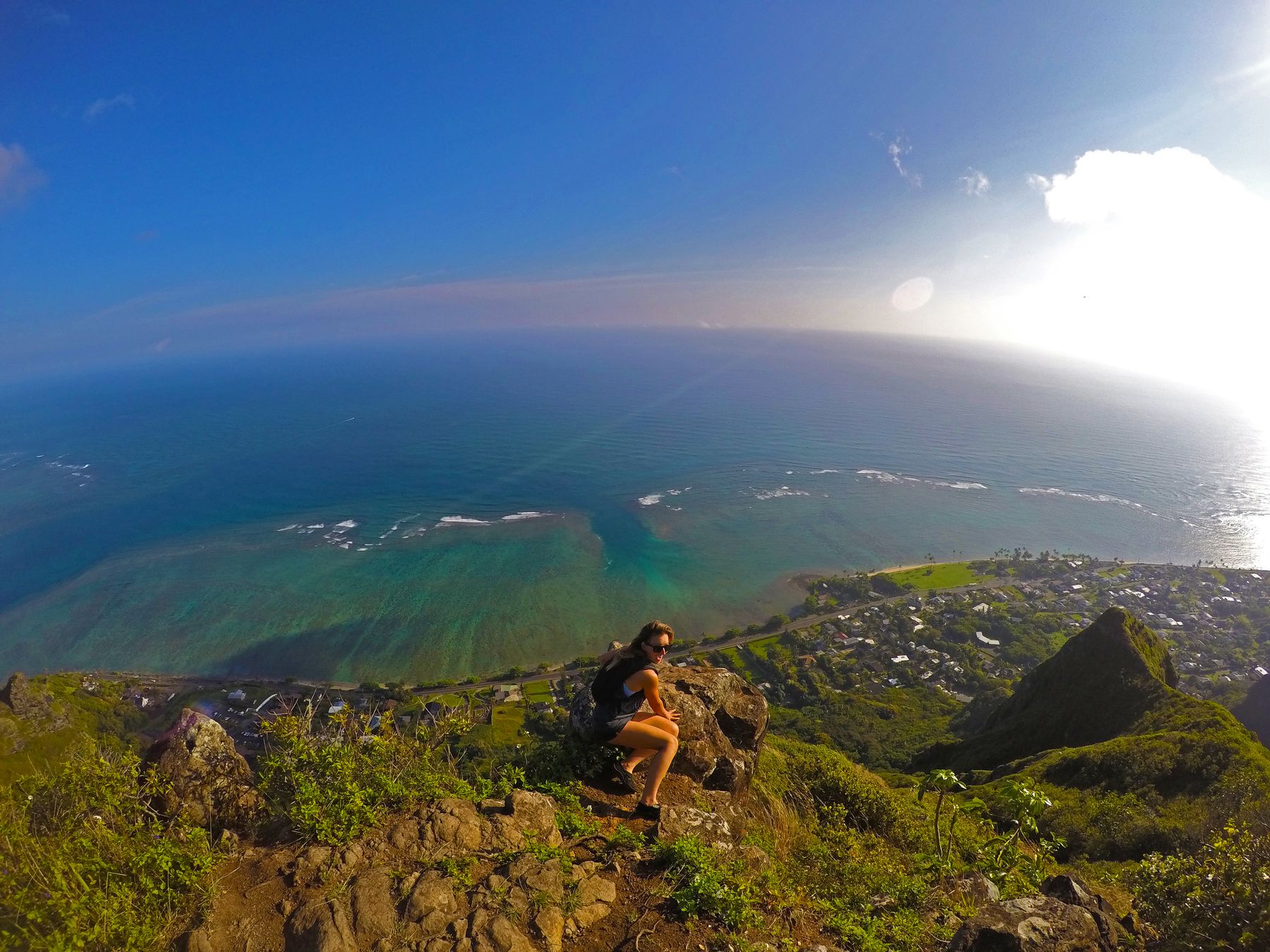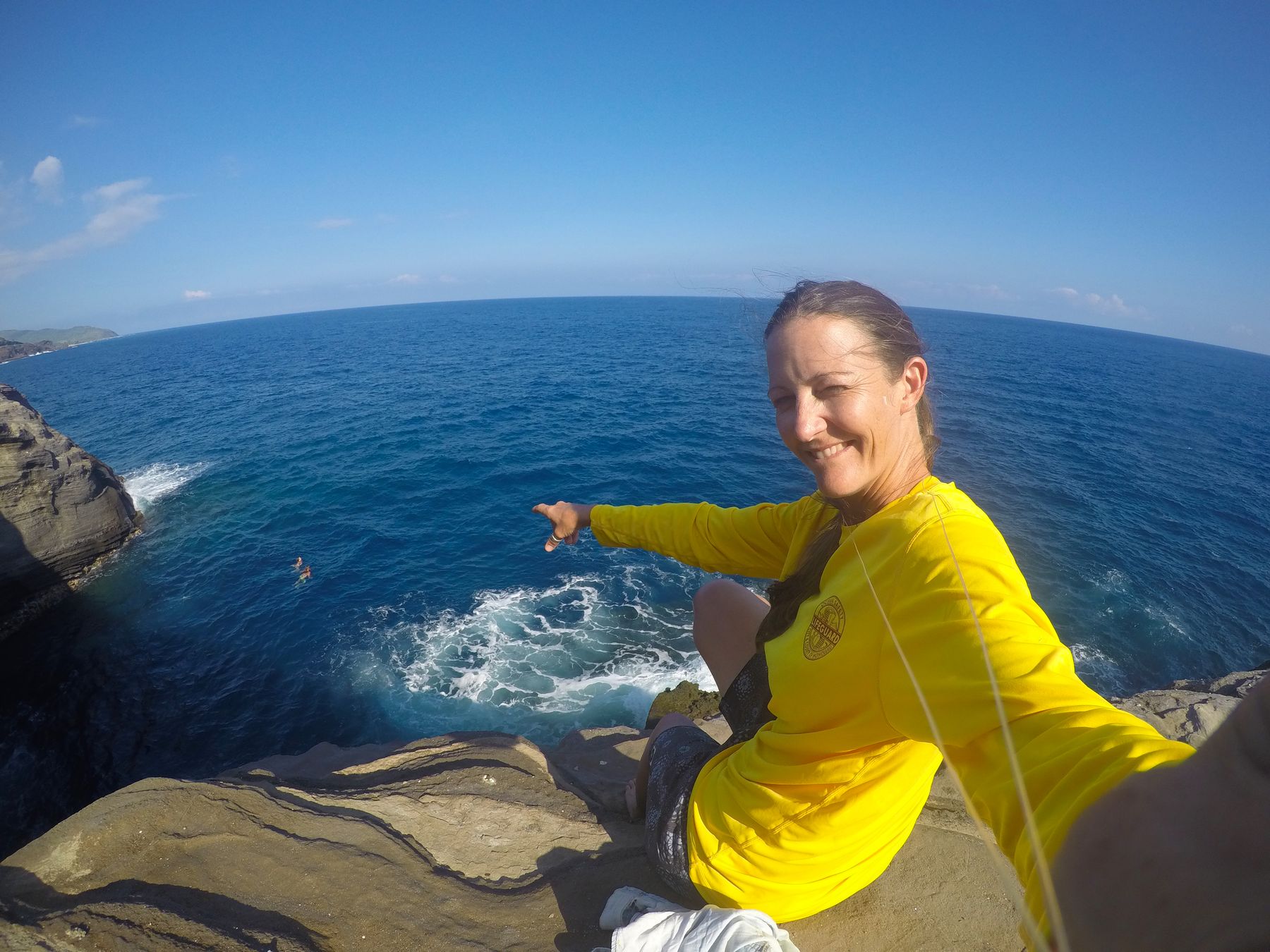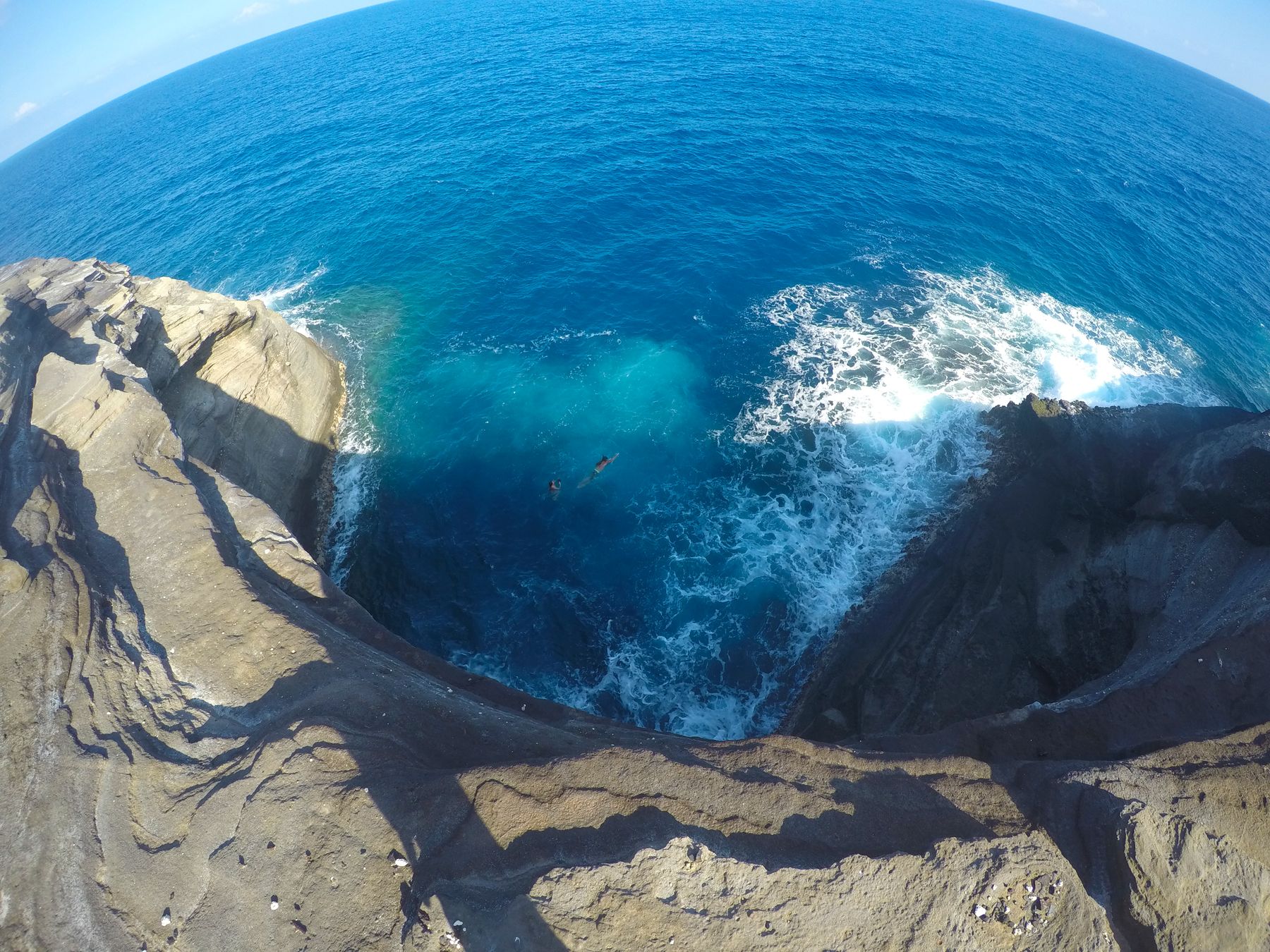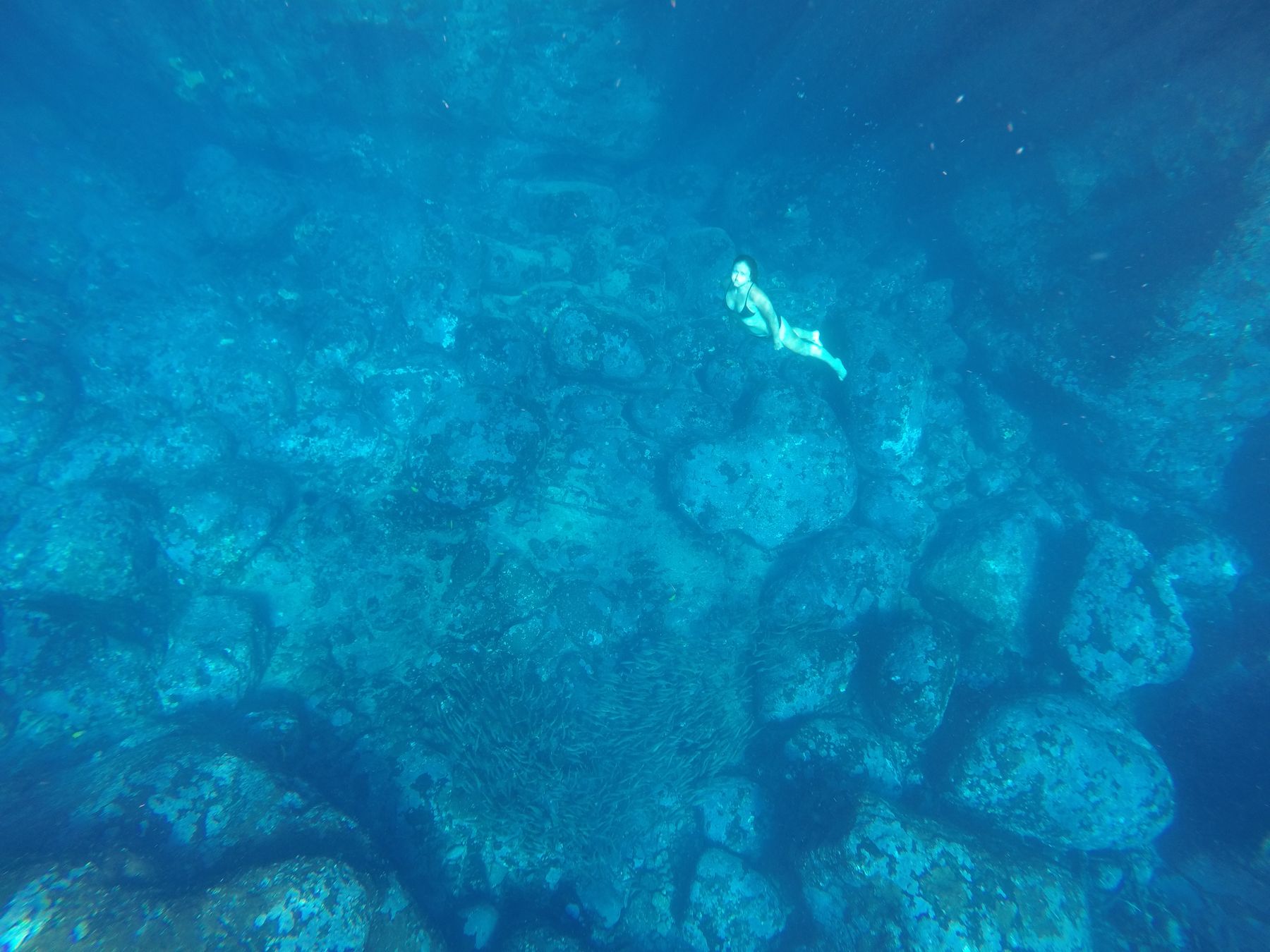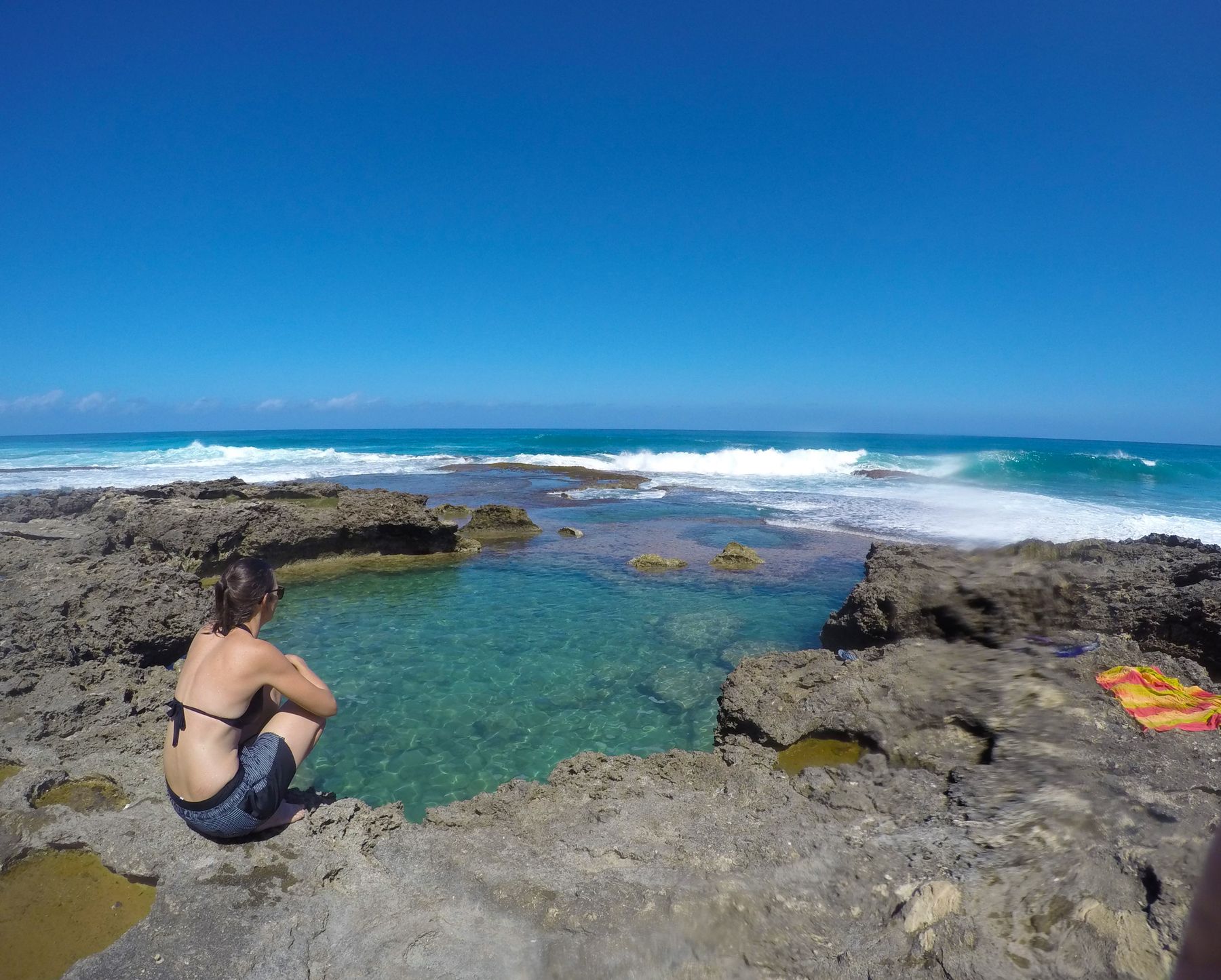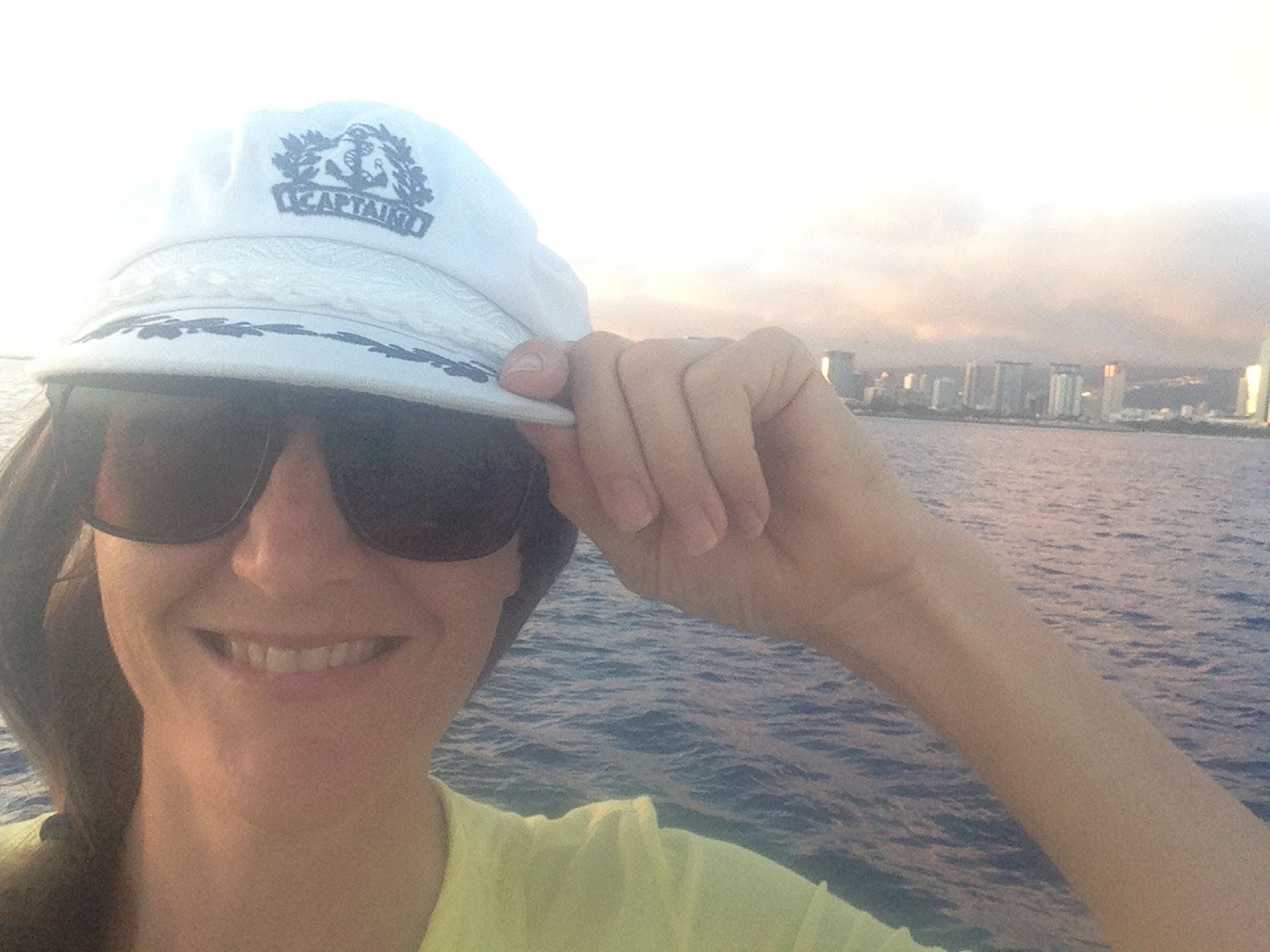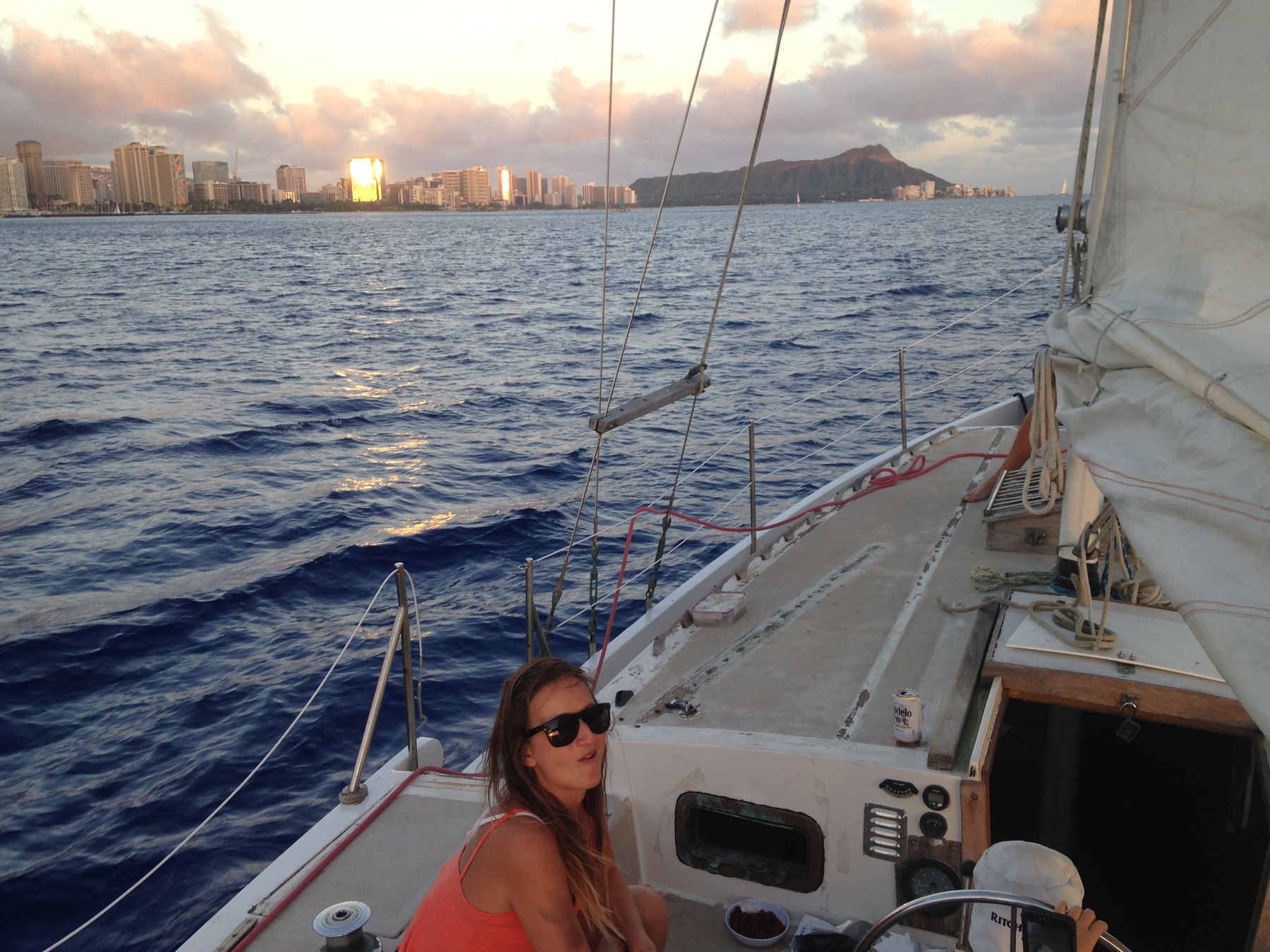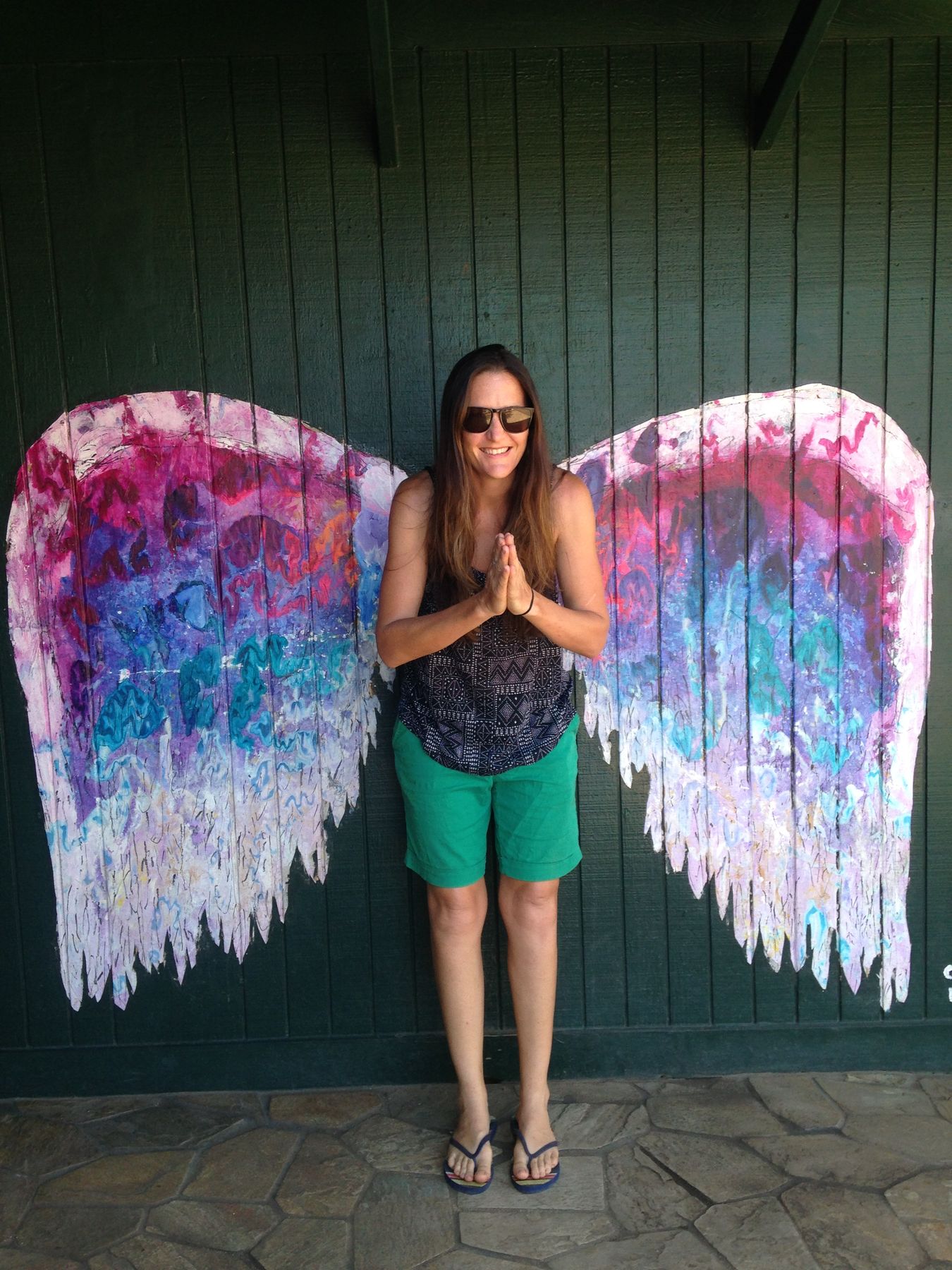 None of this cost much money at all! Hiking, surfing, snorkeling, camping and cliff diving is free. The paddleboards and sailboat belonged to friends. Tavana's show is also free. And awesome! So even Hawaii can be cheap if you want it to be.
At the end of the trip, Emma was dead asleep by a campfire and I hear someone shout out, "Sasha, you've killed Emma!" :D
Tavana. You can find him at Hawaiian Brian's in Honolulu any Tuesday ;)