Day 14: When Hitchhiking Really Works Out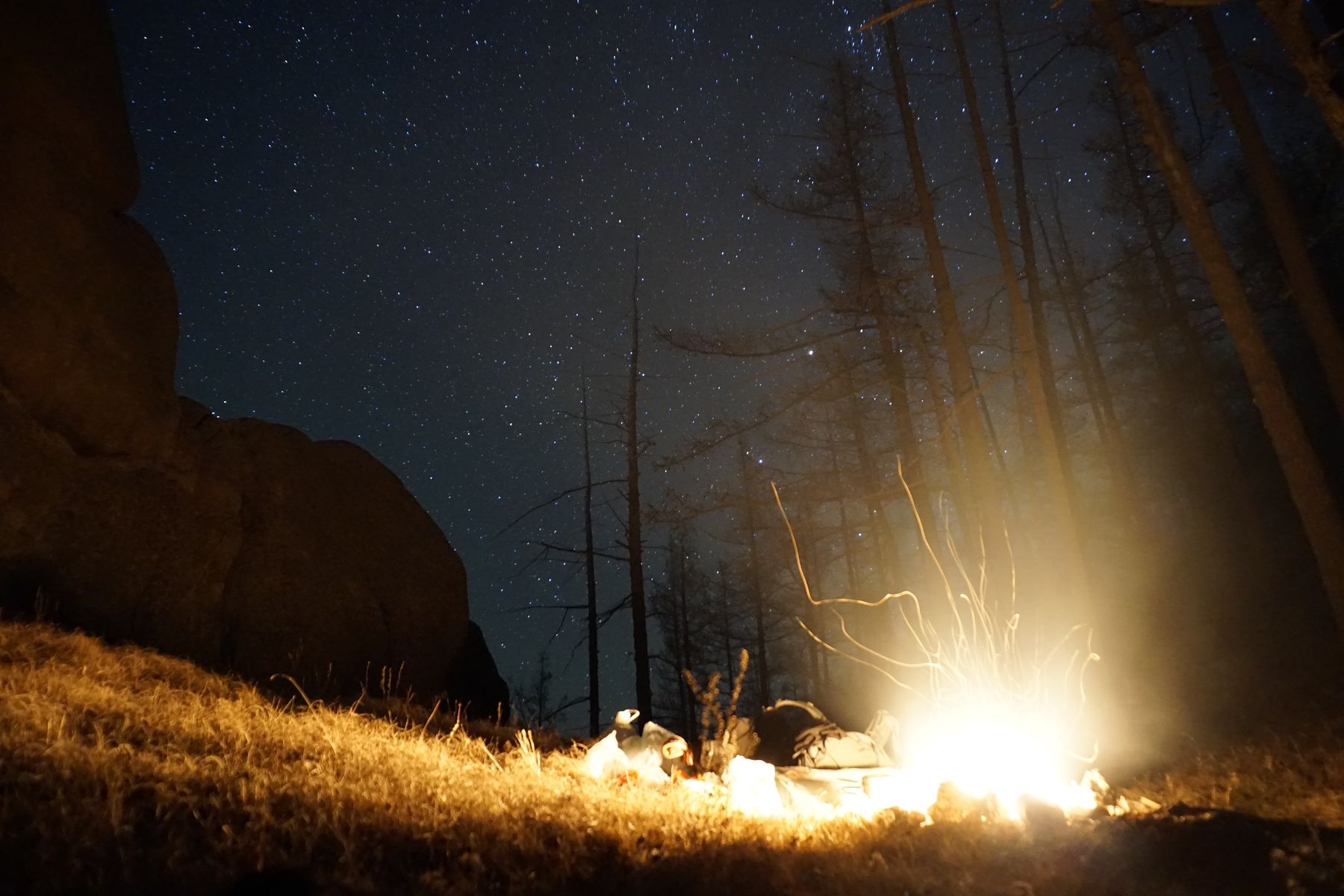 We wanted to get out of Ulaanbaatar ASAP because neither Felix or I are big fans of huge overcrowded cities or spending money. Also, Ulaanbaatar is so polluted that I felt like I was getting sick just from breathing. See this article.
We got out of the city center by sunset but only managed to get a few km away, to a wealthy neighborhood called Zaisan. We watched the sunset from a huge monument on top of a hill in Zaisan, which explained perfectly why Mongolians were so nice to me :)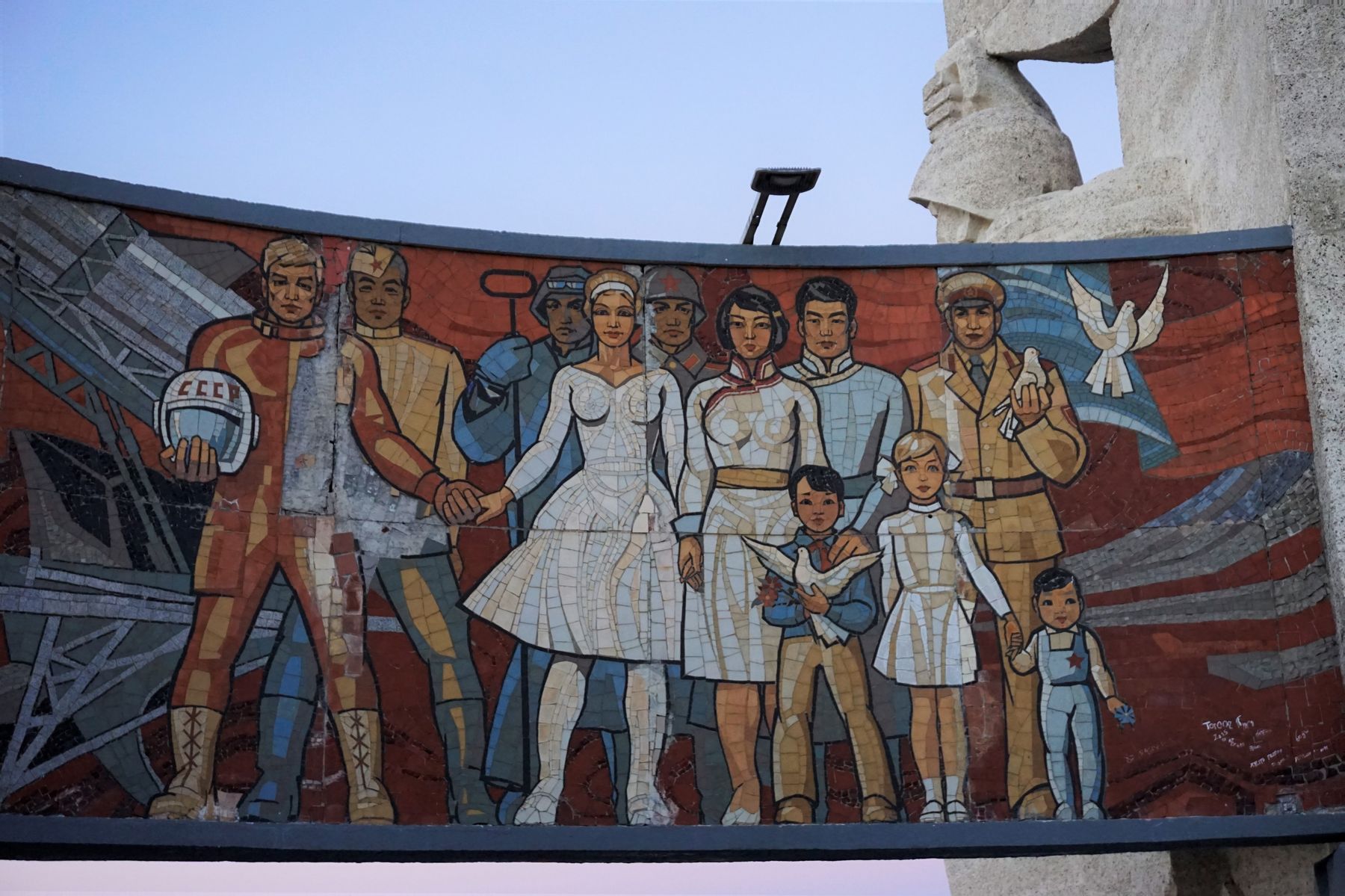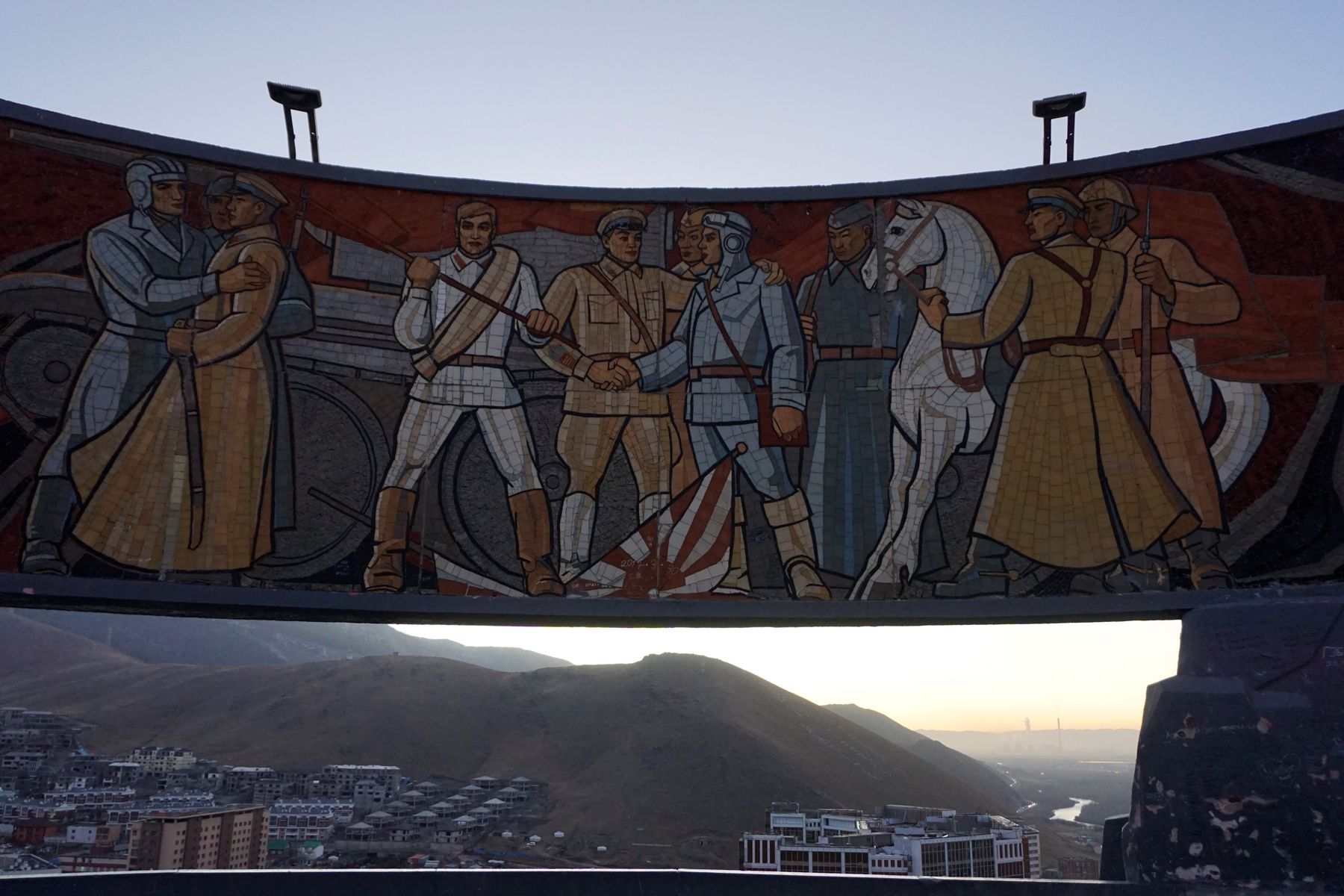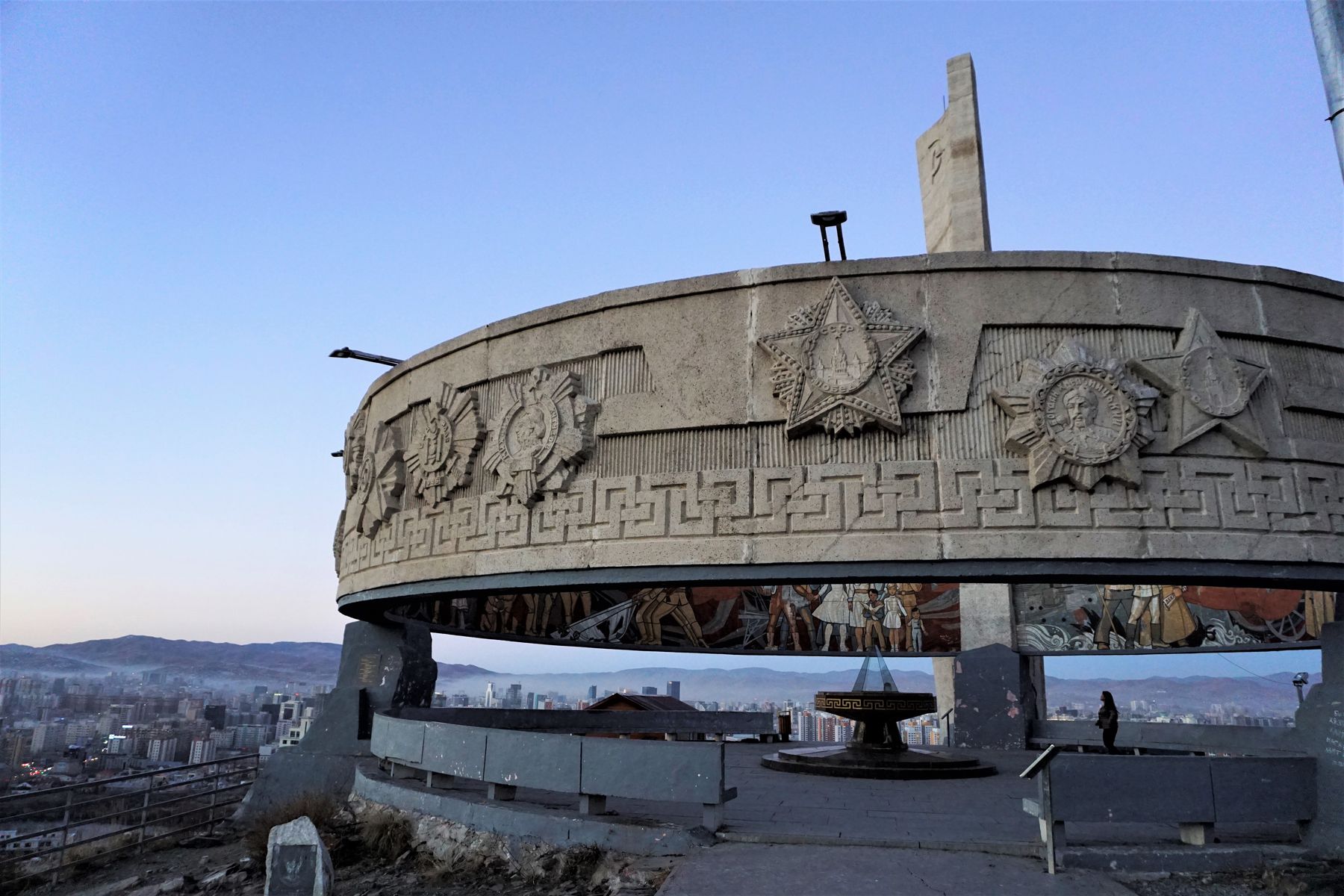 I'm not a fan of hitchhiking in the dark (especially when it's -10° outside), so instead of trying to get to Gorkhi-Terelj National Park, we decided to camp on the outskirts of Zaisan, where we knew there were some small hiking trails.
We paid for a cab to take us 5 km up the road towards the hiking trails *($1/each), and pitched our tent in the dark, in some closed down Ger camp.
The view was pretty cool-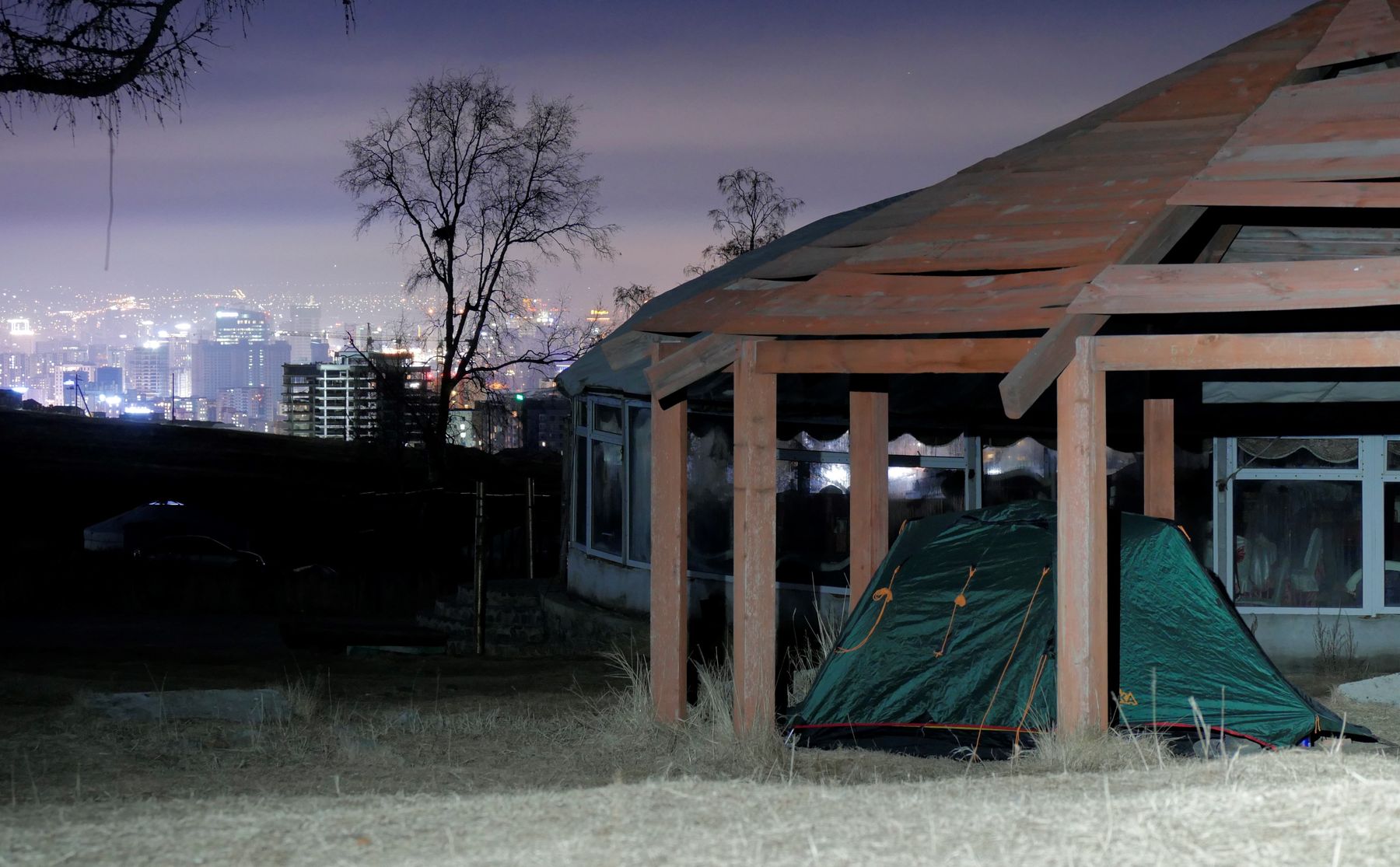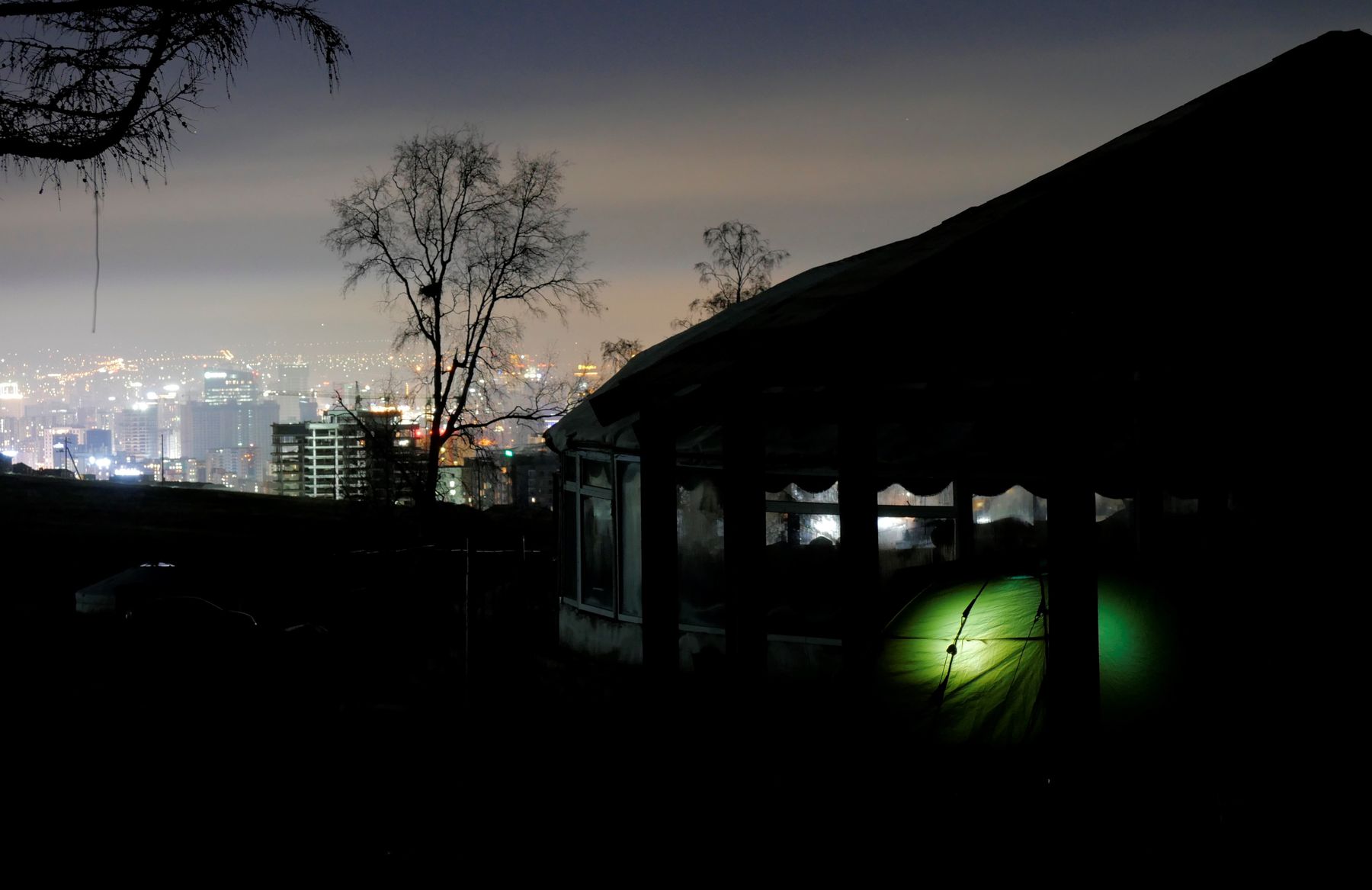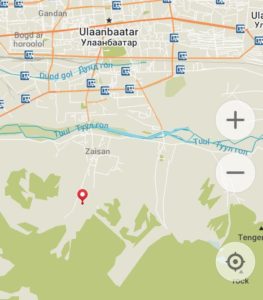 Nobody bothered us at night, although it was funny to see hikers going up these trails in the morning as we were getting out of our tent :)
We walked back down to Zaisan and started hitching east. It didn't take long for us to find the most epic ride of the entire trip. A young guy picked us up, didn't speak a word of English or Russian. He understood where we were going (about an hour drive) and offered to drive us all the way there. We confirmed that he was not a taxi driver before we got in the car (by saying "ugui taxi" (no taxi)) so it seemed like a bit of a strange (or overly nice) offer, and we got a bit confused.
Then he called a friend who spoke English and had the friend translate that he wanted to drive us to the national park, leave us there, then pick us back up from the same place when we wanted to go back to Ulaanbaatar! The friend also added that he didn't want money or anything, he just wanted to help us out. He's just a really nice guy! We were a little bit shocked by the situation but, of course, we thanked him and accepted.
So he drove us all the way to Gorkhi-Terelj National Park for free, dropped us off, and said that he will come back for us two days later at 3pm.
Now that's Mongolian hospitality!
We thanked him a lot, waved goodbye, and made our way up some beautiful rolling hills for sunset.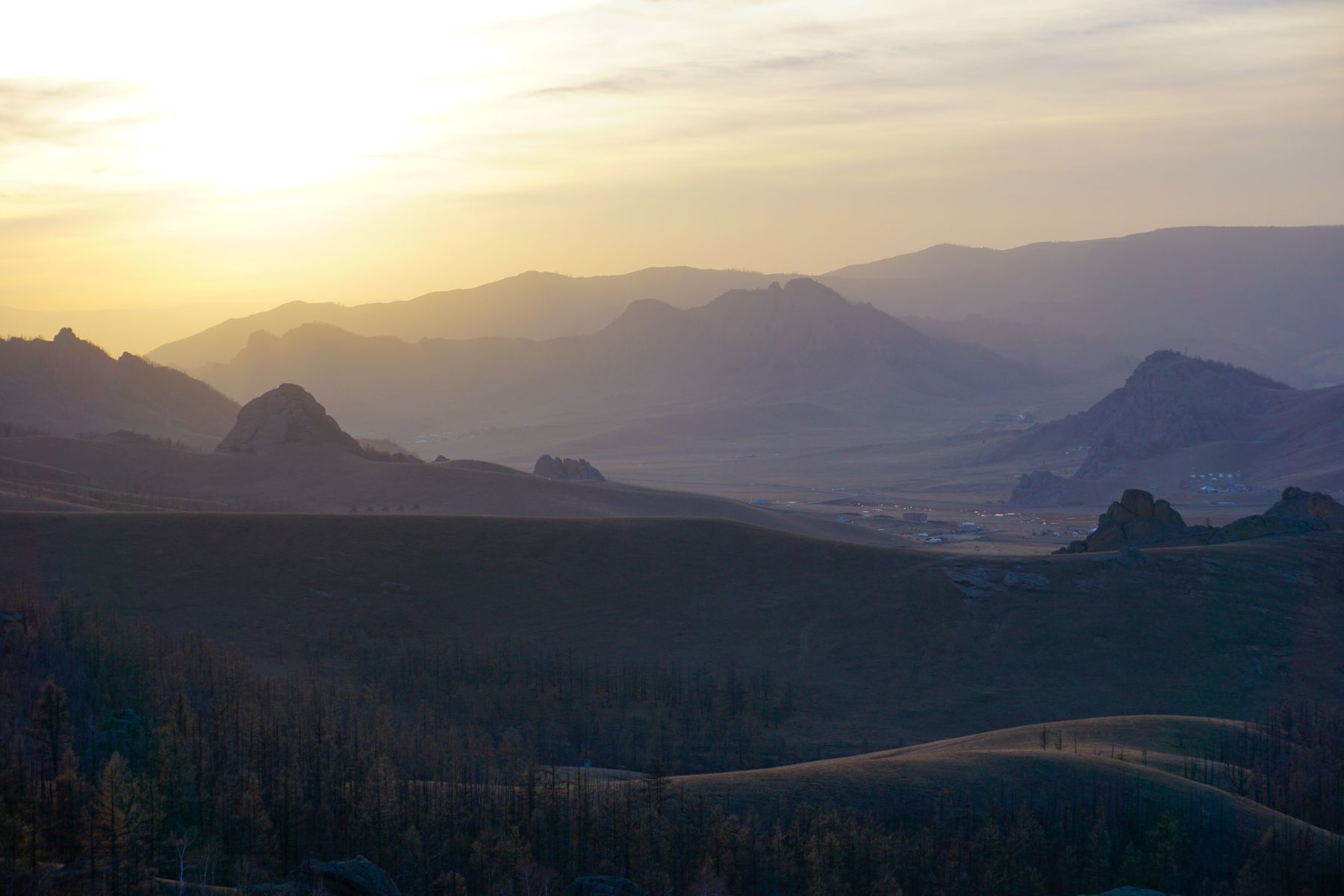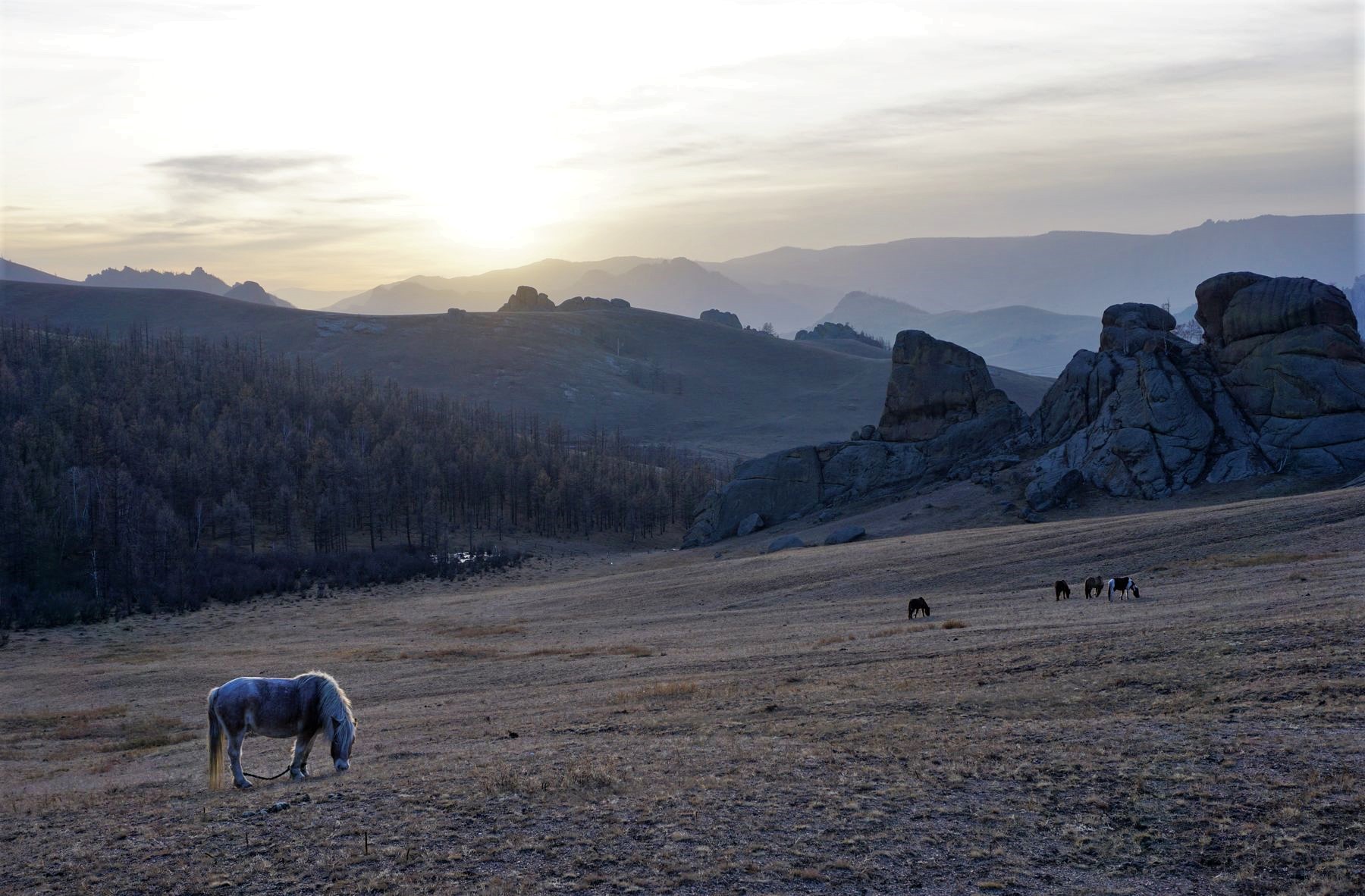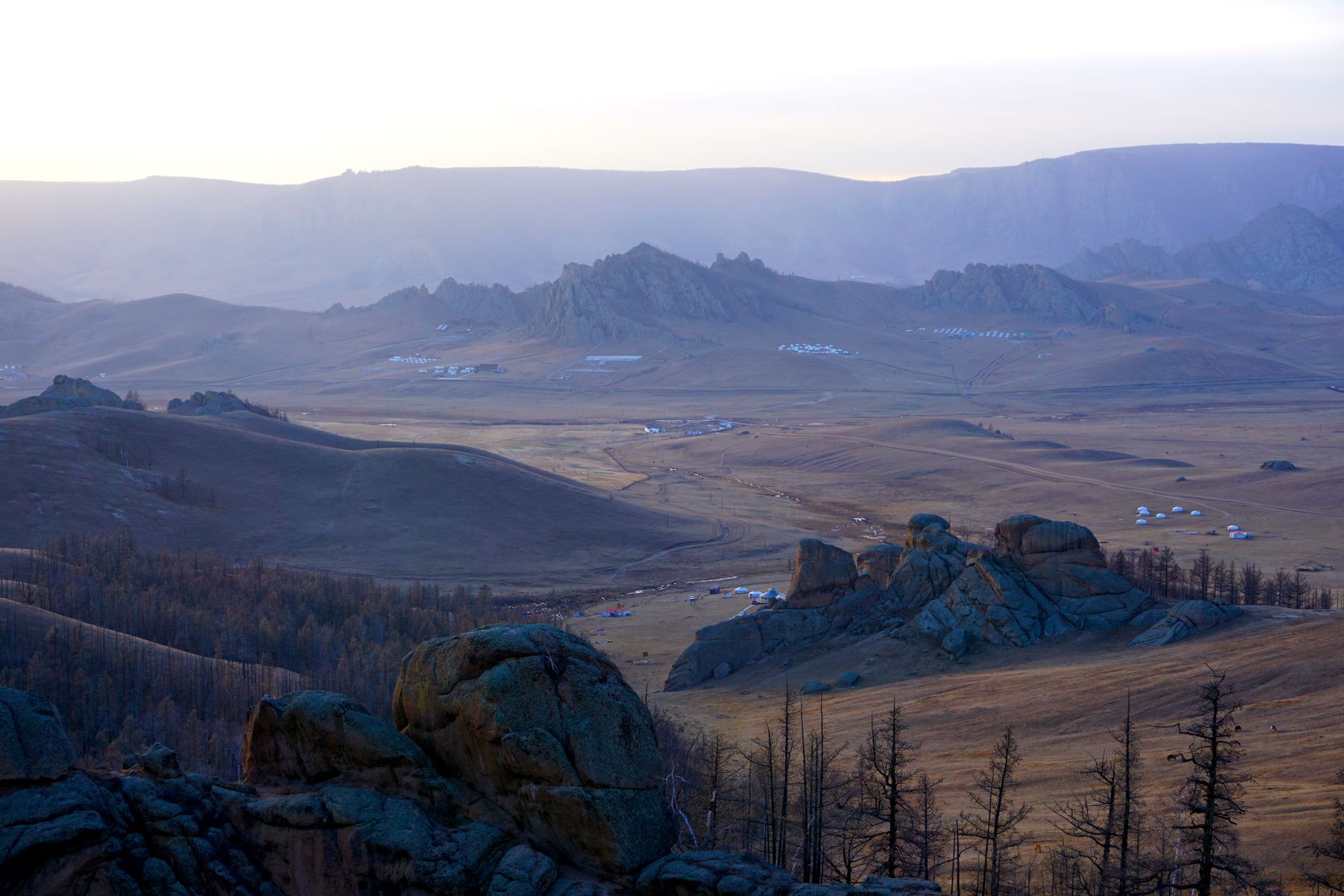 Then we found an amazing camping spot overlooking the valley between two huge boulders.
Set up the tent. Made a fire. Cooked dinner.
I think I need nothing else in life ;)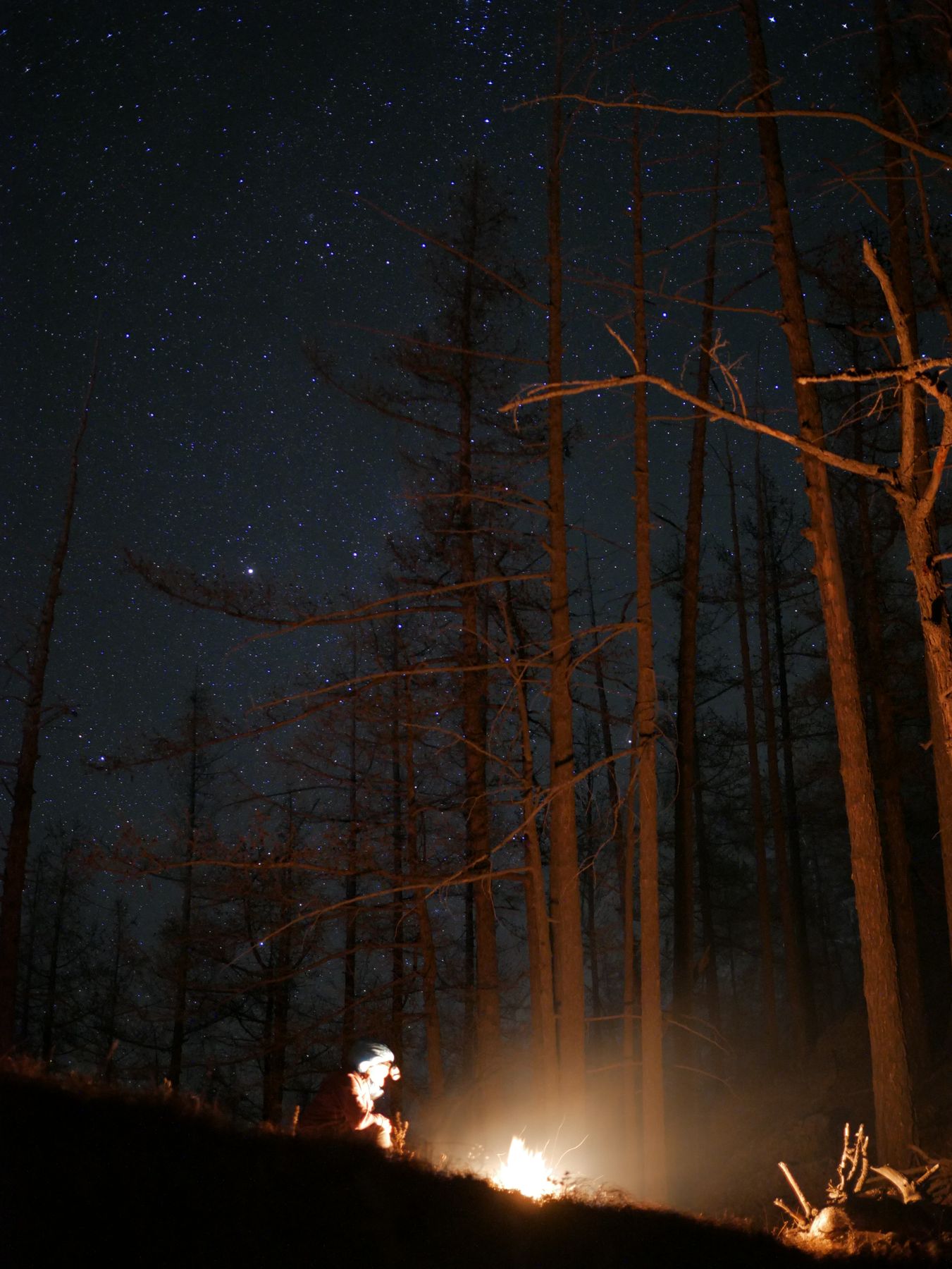 Total expenses of day 14 in Mongolia:
$1.00 (water and pastries).
$1.00 taxi
=$2
*Taxis in Mongolia cost 1000turgik ($0.38) per km. Make sure you arrange the price before the drive because cab drivers (everywhere) love taking extra money from people.
Accommodation: tent
Food: cooked
Total expenses so far of 14 days in Mongolia (including the price of getting to Mongolia):
$122.00
*Night photos by Felix