Where I Actually Am Today :)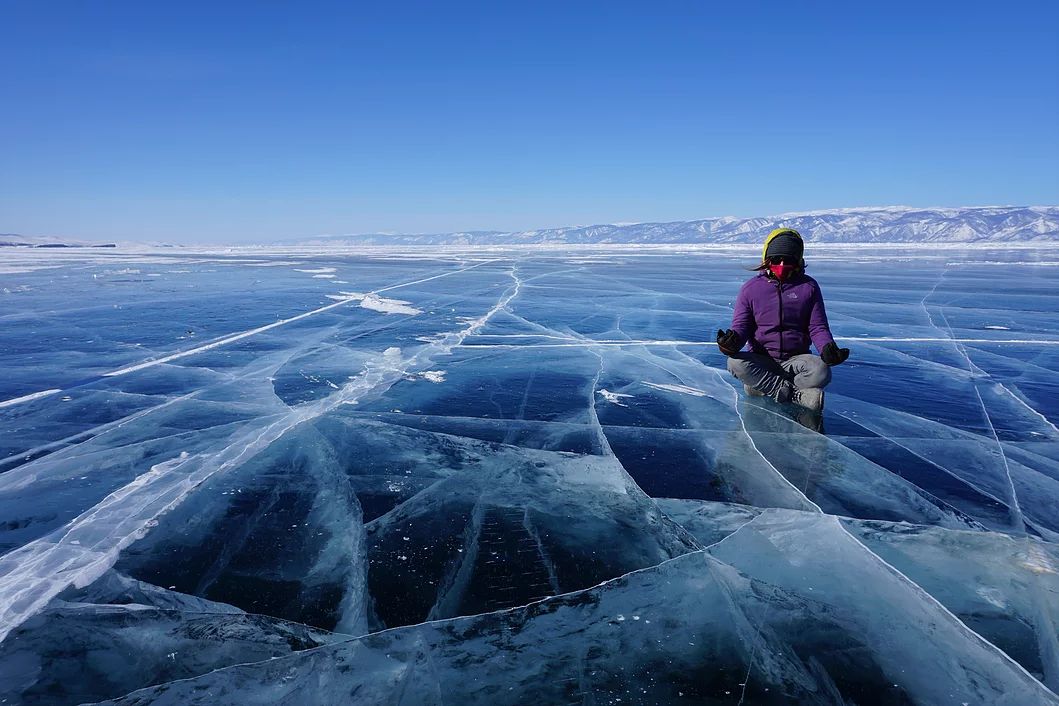 I started "Big World Small Sasha" to demonstrate that it's not a whole lot of money that you need in order to travel around the world, but a bit of a different mentality, lifestyle and set of values.
Since a lot has happened with me recently, I will quickly explain what I'm actually doing today.
I came to Russia last summer. I wanted to live in Russia for a bit because I became a point of contact for the Russian speaking Venus Project team and I have not lived in Russia since I was a child. I didn't know where in Russia I wanted to live. Most of my family is in Moscow, but I am not a huge fan of such big overcrowded cities. A Costa Rican friend of mine, Maricruz, planned on taking the railway through Russia in August, so I decided to join her.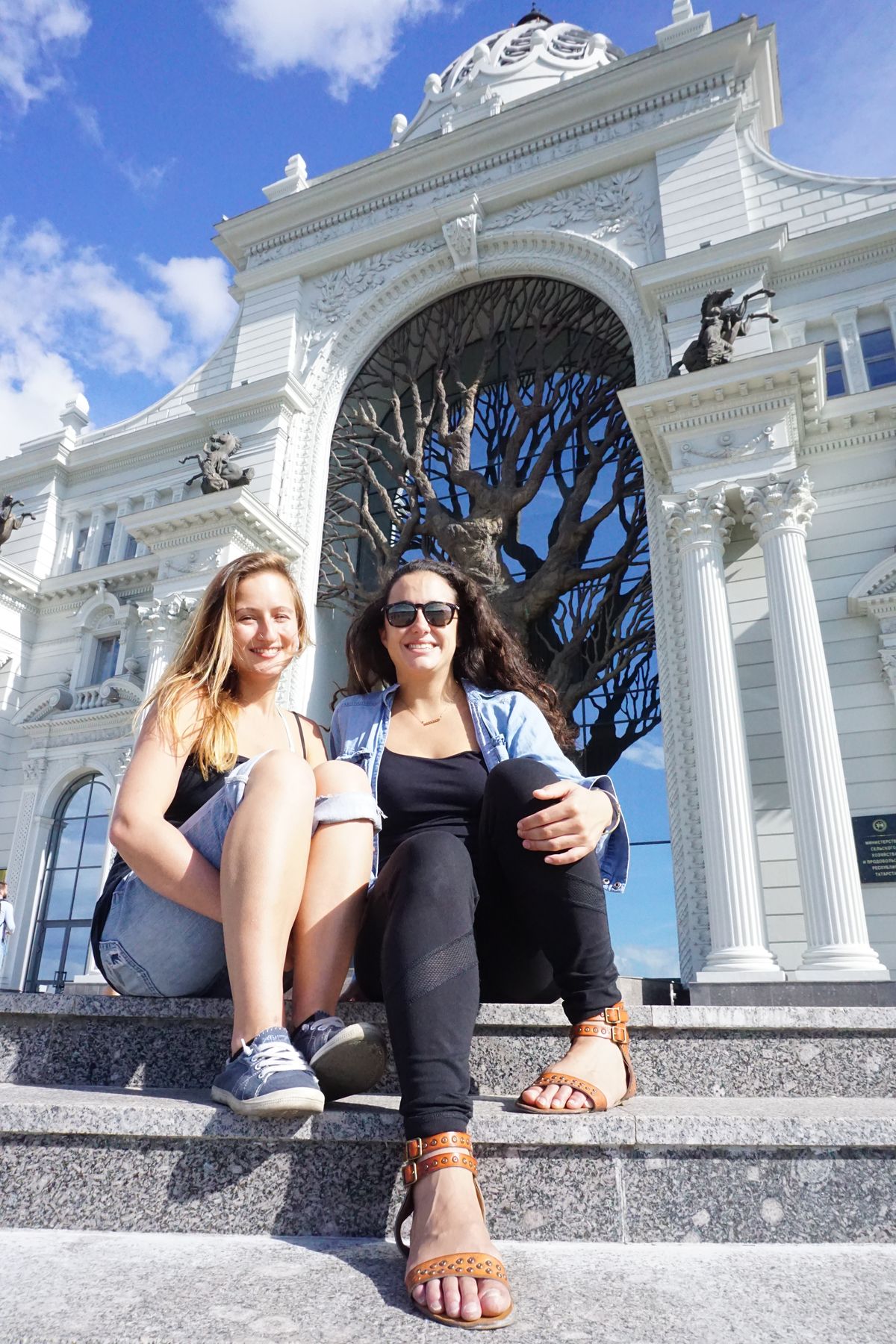 This was great for her as well because I ended up being her personal translator, plus we got to stay with my family in two different cities. We took the railway from Moscow to Kazan, Leninogorsk, Chelyabinsk, Novosibirsk, Krasnoyarsk, and Irkutsk. Maricruz then flew from Irkutsk to India. I stayed and went to a festival on Lake Baikal, in a small town just before an island called Olkhon. When I saw Lake Baikal from this little village and from Olkhon Island, I decided that I needn't look any further for my final (temporary) destination to live in.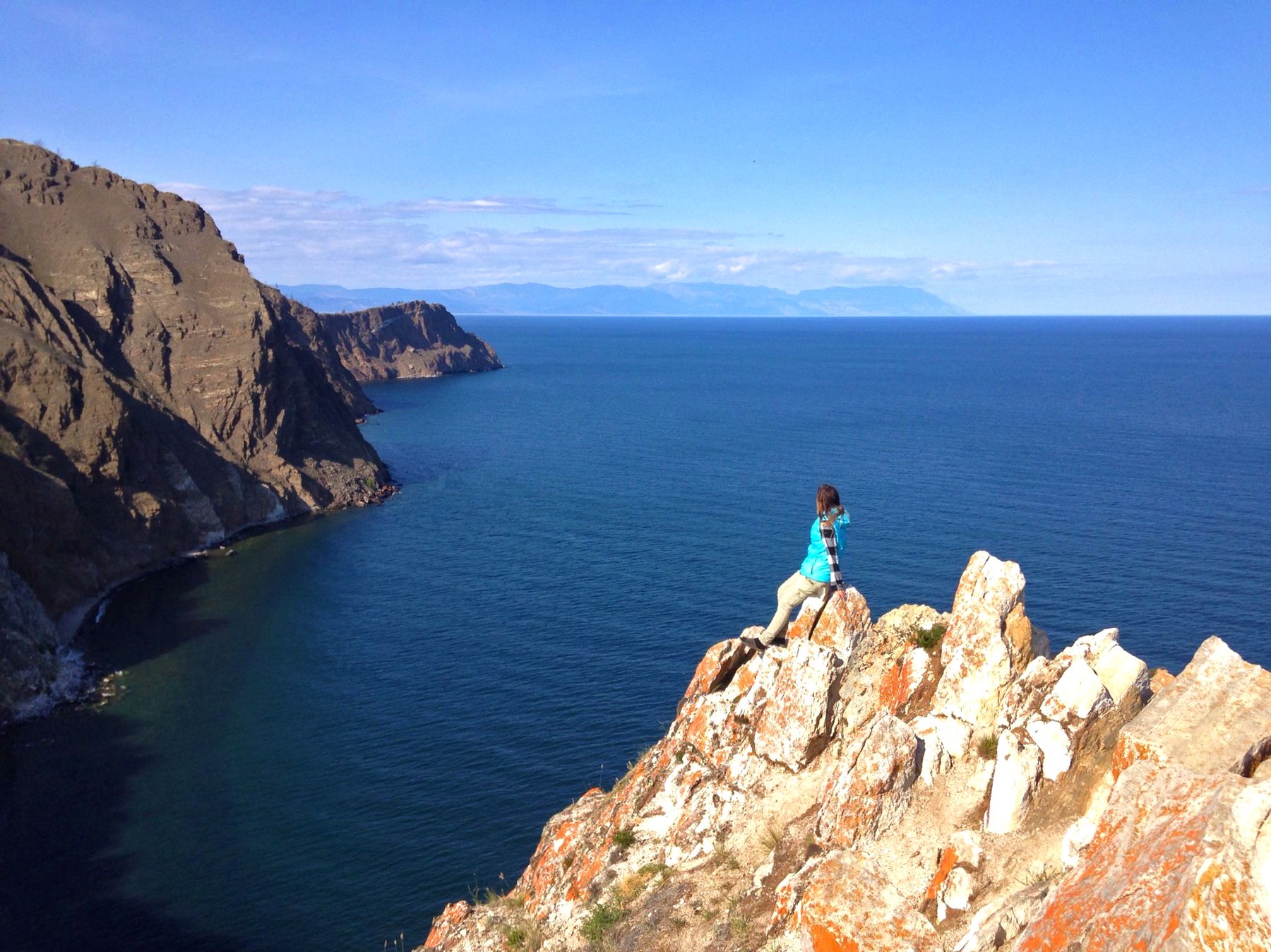 I had to see Lake Baikal frozen over in winter! I didn't want to settle in that village itself because I've been living in small towns for the past few years and I needed a bit of a change from small town minded people. No offense to anybody but I hope you know what I mean. In Russia, the only thing people living in small villages care about is having a boring full-time job, getting married and having kids. They don't think much outside the box. In cities, you can find many more open-minded people.
So I went back to Irkutsk, stayed in a hostel for another week or so and looked for an apartment. I found a one-bedroom apartment in the historical part of the city center, right next to a beautiful park alongside Angara River, for about $250/month. The apartment was super old and had cockroaches in the kitchen that I couldn't get rid of no-matter how hard I tried, but it was worth it for me to live in that location. Plus, since I had lived in Australia, Indonesia and Hawaii for so long, I was not so bothered by these tiny creatures. The ones in Aus are in almost every house and they're so big that a friend of mine once confused a roach with a mouse!
After I moved into this apartment last fall, I started my site and blog. I basically did nothing else but this and Venus Project stuff until I noticed Syberia Top on Instagram. I saw pictures of their awesome hikes and decided to pay for one 3-day trek to Chersky Peak. I'm usually not a big fan of paying for hikes, but since I didn't know anything about hiking in Siberia, and there was already snow in the mountains (with temperatures of up to -20°C) I decided to pay for this organized trek. The hike was amazing. The people were super friendly and the Siberian wilderness was spectacular.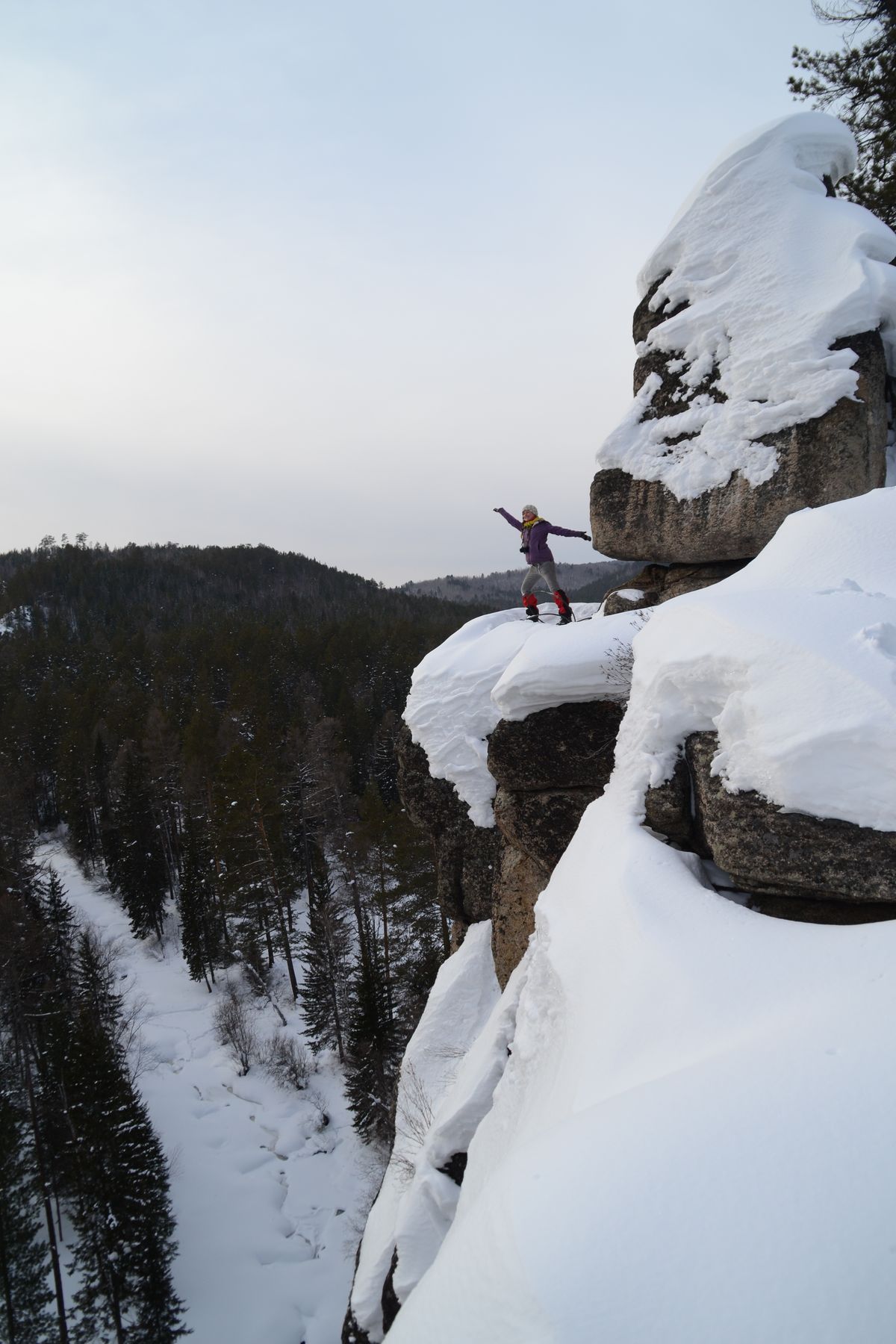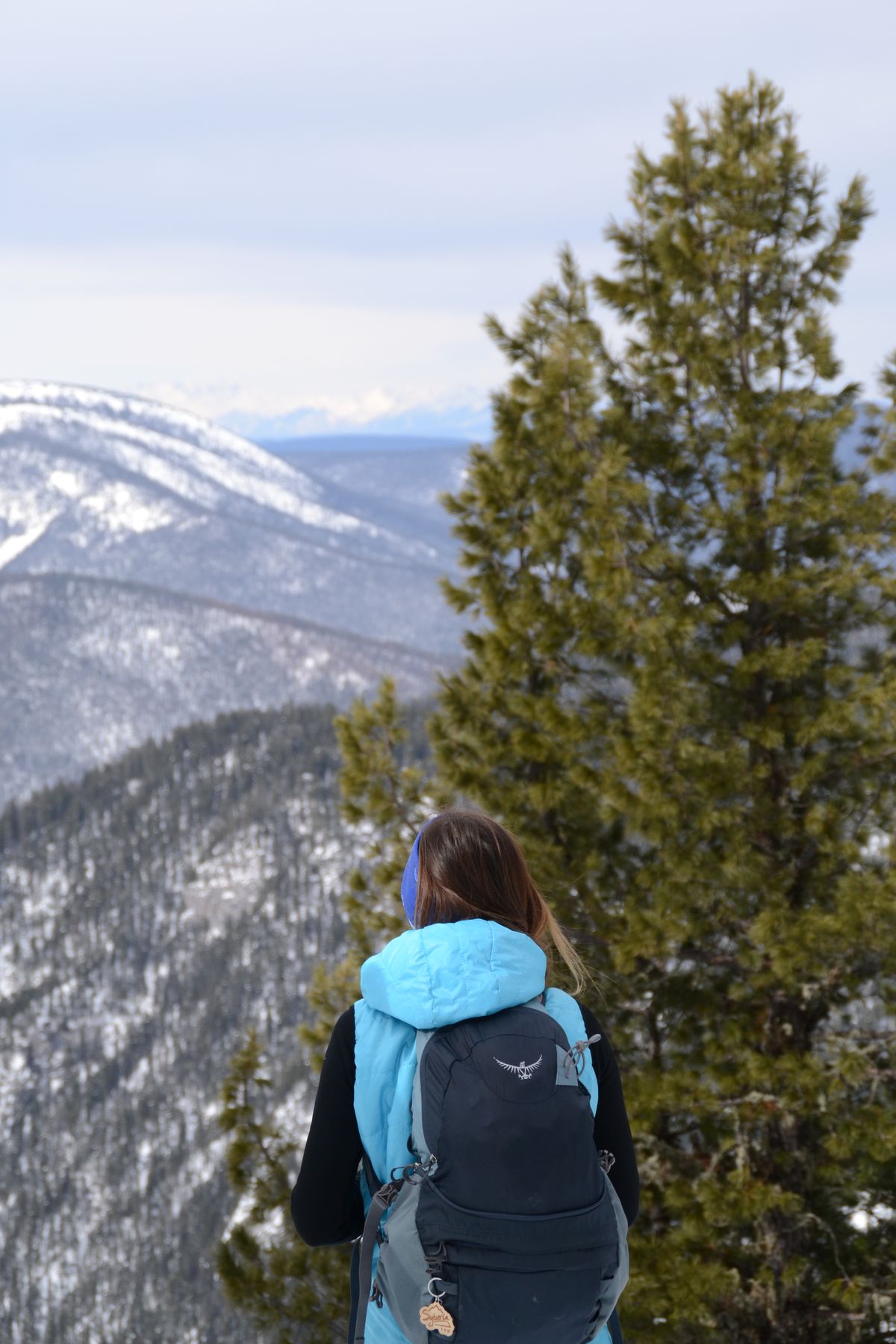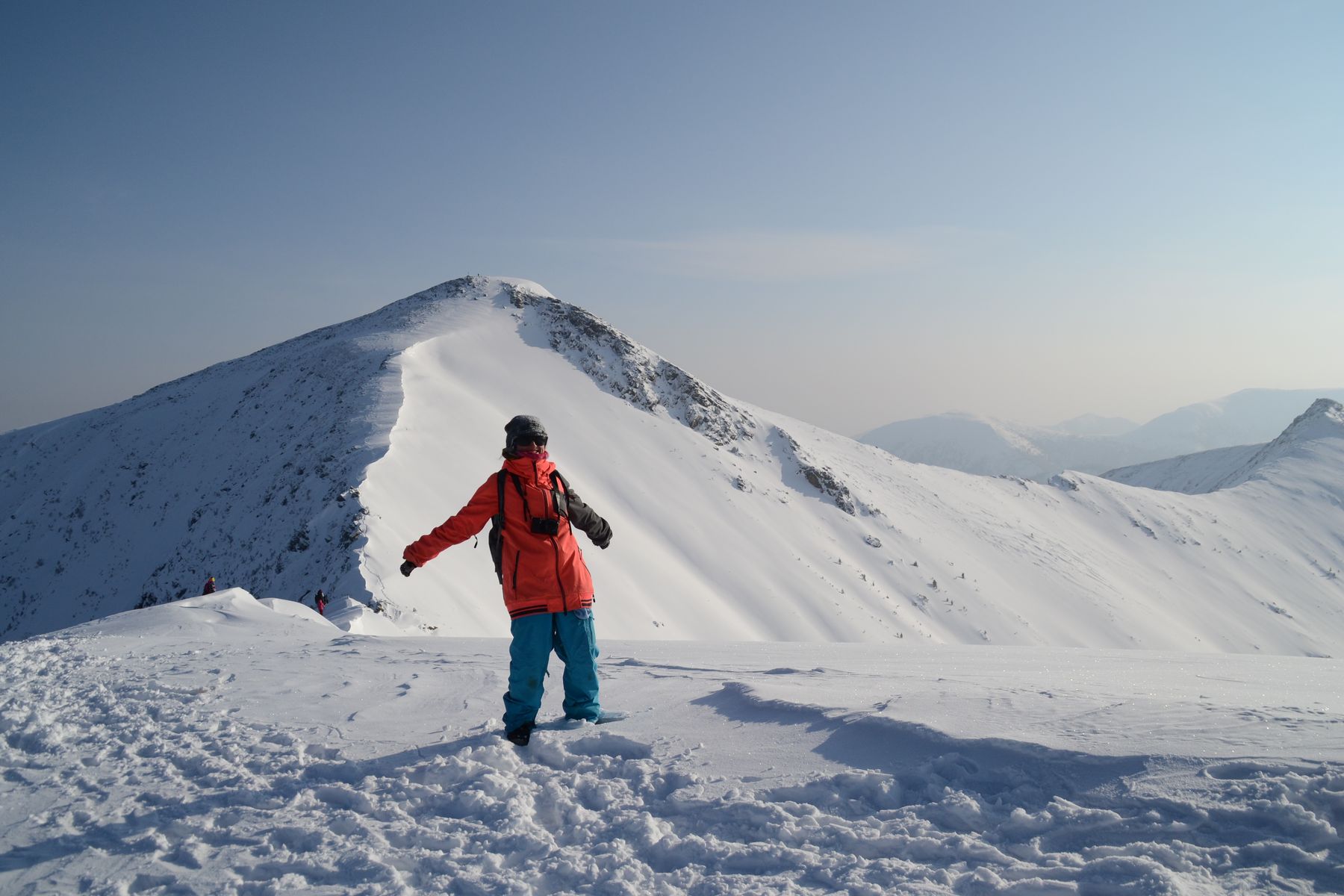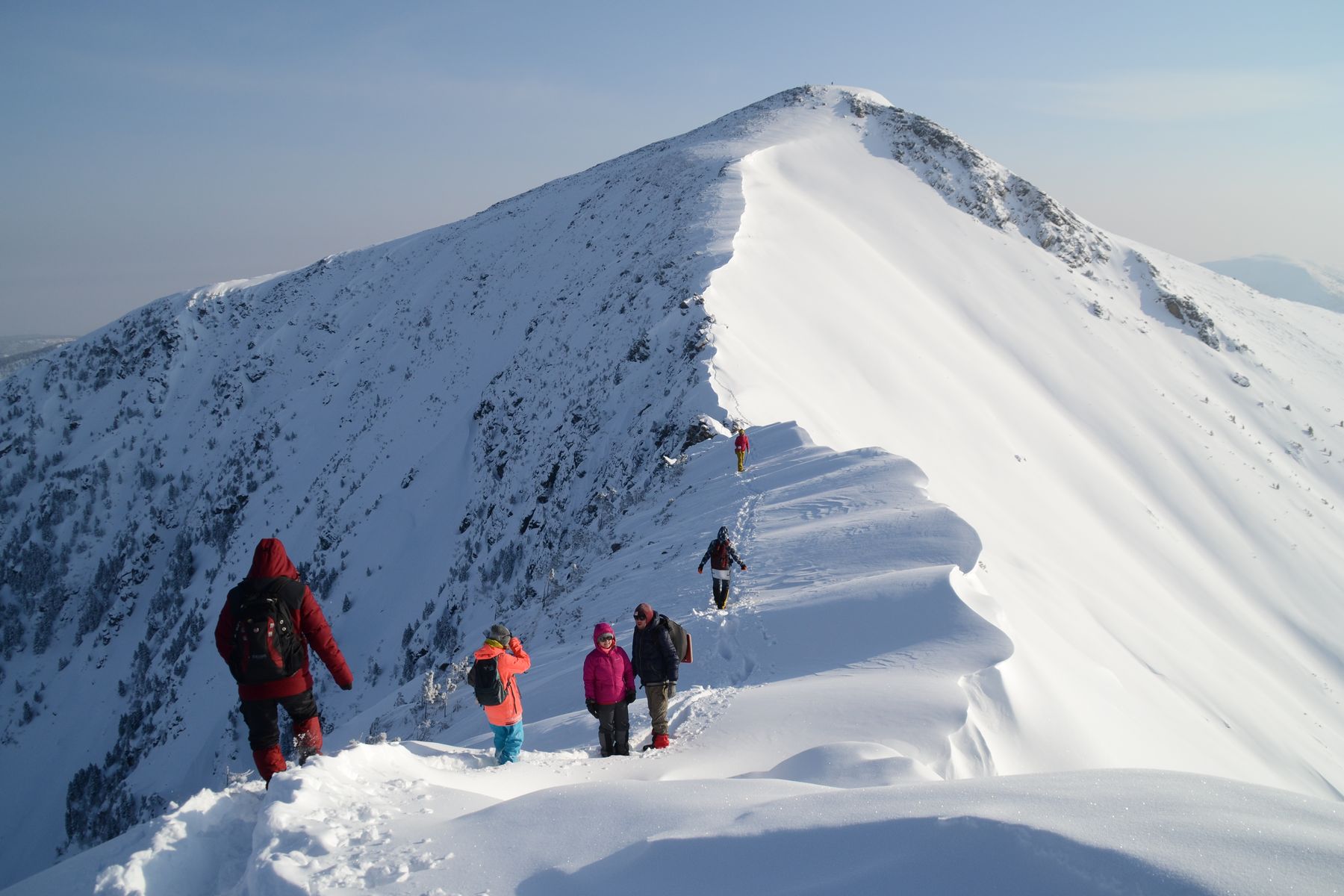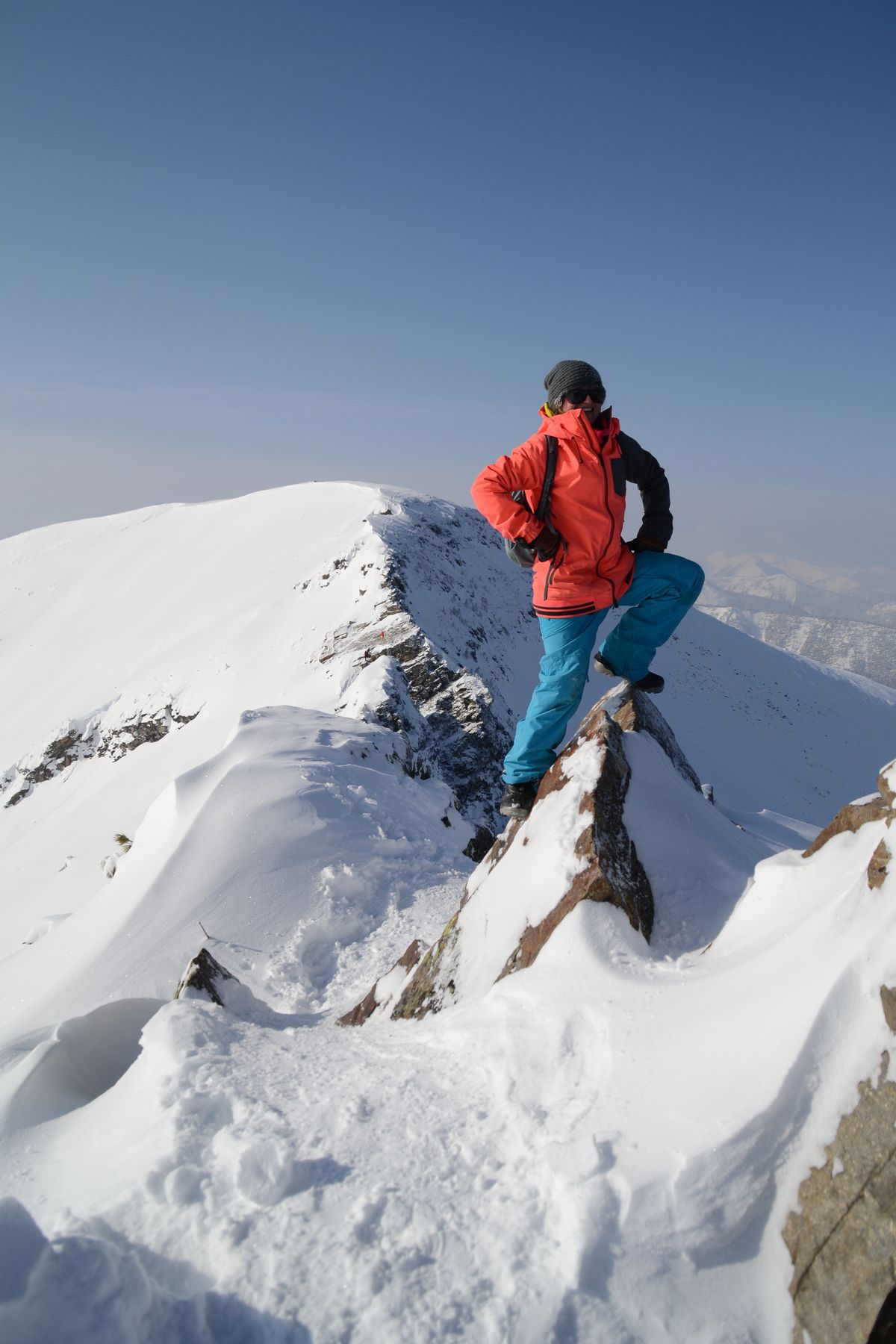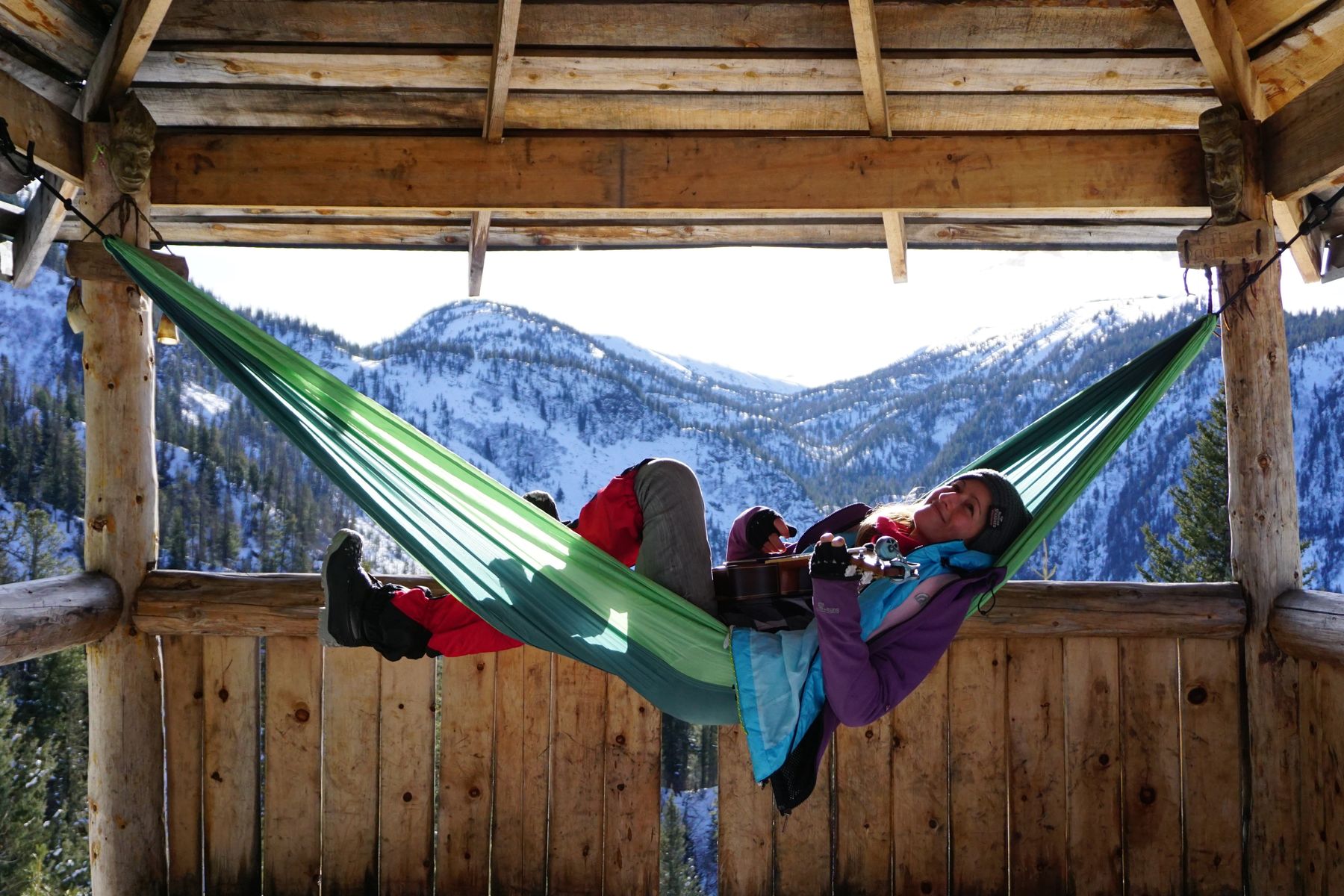 After the hike, I sent a text message to the organizers saying that I had lots of free time to help them out, in case they needed anything. Two weeks later they offered me a job! At that time, they were quite a new organization and only had 3 guides on their team. So the timing of my text message worked out perfectly because this happened to be the only weekend that Syberia Top was organizing two separate hikes and needed one extra guide. After this, they ended up taking me along on all of their weekend hikes, even though they didn't really need me. Oftentimes, we were 4 guides and 10-12 clients :). And no, they didn't do this because they wanted to get into my pants (as one TVP supporter recently implied); the main 2 organizers are a couple, and the 3rd one has a gorgeous girlfriend. They did this because I play ukulele :D And because they're awesome :). I really didn't do all that much on these hikes. I helped out a little bit with making food, but that's really easy; apart from that, I just told some travel stories and played ukulele for everyone. So I told these guys that they didn't have to pay me- I didn't need their money, I was just stoked to go hiking with them! But they ignored that and gave me a bit of money for each trip anyway :).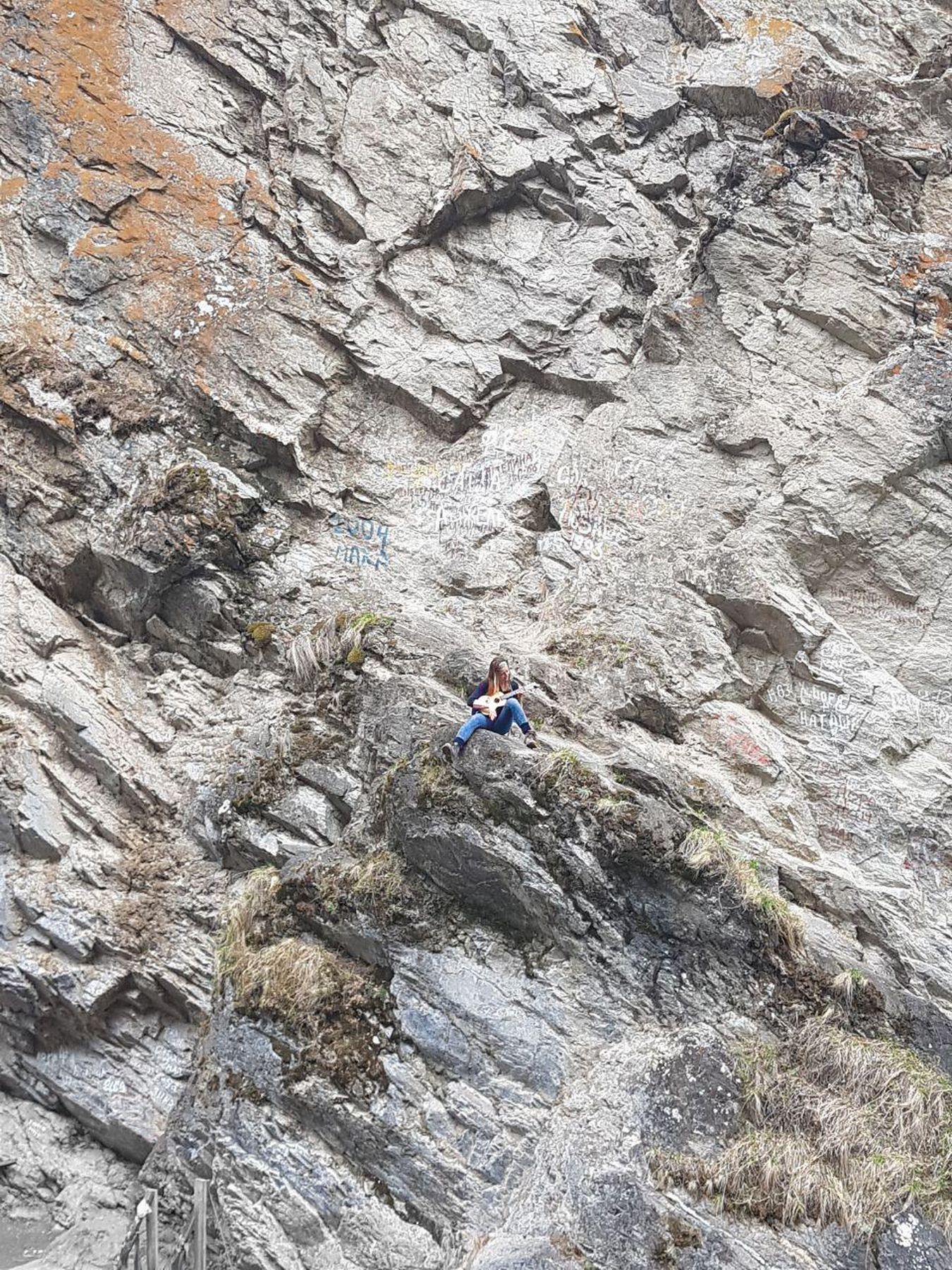 I hiked with Syberia Top every weekend until the end of December. In December, I went to Tatarstan by railway to see my dad and grandma, then went back to Moscow with my dad. I spent all of January with my family, then took a train back to Irkutsk in February, stopping in Chelyabinsk on the way. It takes 4 days to get from Moscow to Irkutsk by train, but it costs less than $100. So this trip was very cheap!
I came back to Siberia and the guys at Syberia Top took me straight back to hiking! Now they're getting busier and busier, doing two or more hikes each weekend, so now I actually get to help! (and not just play ukulele :))
I've been hiking every weekend since February and on the weekdays I've been having way too much fun with ice :D.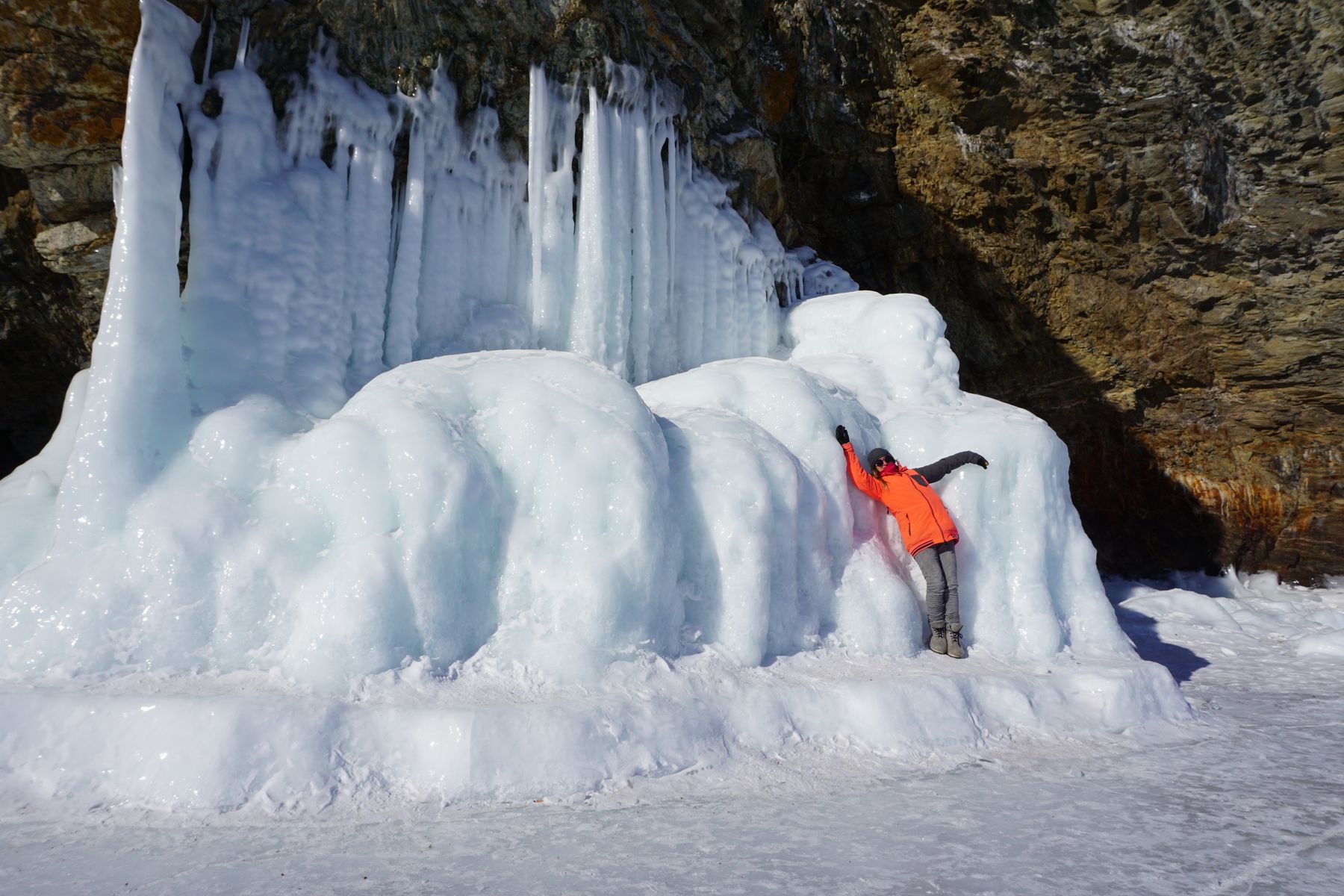 Since Lake Baikal froze over, I took the opportunity to go ice diving, hiking and 4WDing on the lake. I figured out the cheapest ways to do all of these things, so I still have not spent over $500/month on all living expenses while being here.
I had to move out of the cockroachie flat last month because the owner sold it, but I found a beautiful studio apartment in the same area, with a huge balcony, a view of the river and no roaches for about $300/month. I'm still mostly living off of my savings, but I just came up with a new idea that might help sustain my living situation here in Siberia for a bit longer.
This is it- "Siberian Adventures" :)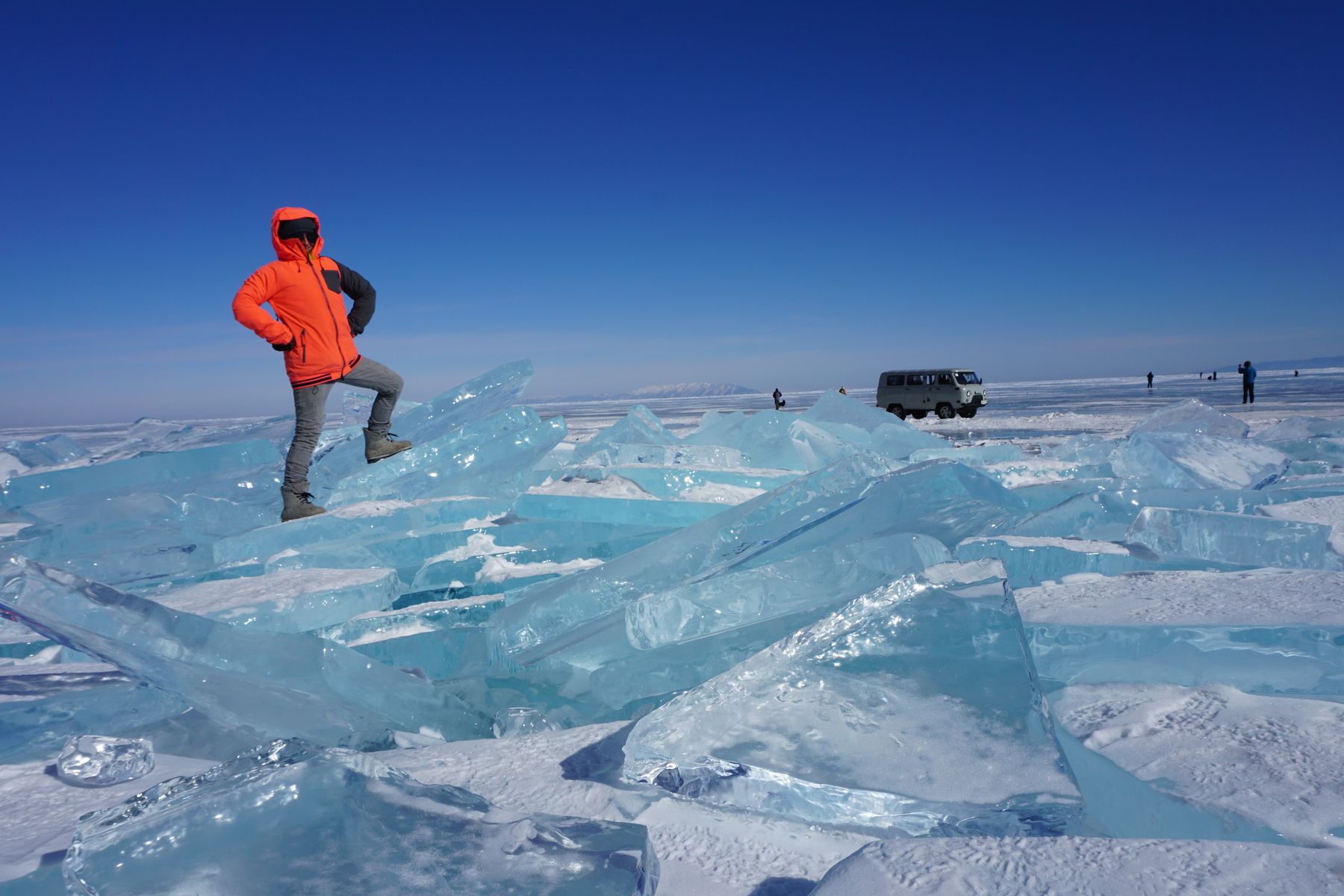 I want to start doing all inclusive adventure tours- hiking with Syberia Top + diving Lake Baikal and 4WDing on Olkhon Island. If it works, that will be awesome- I can make a few bucks doing what I love to do. If it doesn't work, no big deal. I'll live here until I get down to my last $1000 or so and then buy a flight to a rich country (probably Australia) and work for 3-4 months in a bar or something, save, quit, and then go back to doing what I like doing.
Life can be very simple, you see.
You just have to understand that it's all a game, it really is. When you die none of this will matter at all. So what do you really have? Just life, that's all. SO LIVE IT!
And try to understand the game.
One more thing that I decided to do while in Irkutsk is to host weekly English speaking discussion sessions. We will be discussing "The Reality Of Me" TROM :). So I'm kind of tricking people into listening to me :D. These people mostly just want to meet to practice English, but I will try to load them up with all sorts of important subjects :) We'll be watching one or two videos per week from tromsite.com and then we will be discussing them. I made a VK group for these discussions, where I will be posting videos and other relevant material, and I posted this event on couchsurfing to attempt to find attendees. Last Tuesday was our first meeting and 11 people showed up! Half were my friends, half were couchsurfers :).
I am also considering hosting weekly online sessions about the same topics, in case more people around the world want to get together to chat about global problems and realistic solutions. I can connect with anyone in the world (that has internet) through jitsi. If you are interested in this, let me know and I will try to get it going.
And, of course, below are some more photos of 'fun with ice' :D