I'm working on a book right now :) I decided to write this book because I felt like it would be the best way to really explain my lifestyle and give people an understanding of how it is possible to travel around the world with little money. The book is a true story that details my journey and adventures around the world, it will include my struggles with money, visas, laws and more (you can see a timeline on my homepage). And of course, it will also detail my views about our fucked up society.
When I first started my blog, I wrote a few posts that I later decided will be the start of my book. You can read them below.
When I finish writing, I will try to sell a hard copy of the book, but I will also publish a trade-free e-version here. It will include pictures and links in a similar format to TROM books.
I have about another 100 or so pages to write before I can start designing the book. If you would like to help me finish my book, you can support me here. The money will go towards covering my living expenses while writing. I will finish the book regardless of whether I get any support, but it will take me much longer if I have to take time off to play the job game again.
Thank you and I hope you enjoy the posts :)
And here's a small rant from page 78: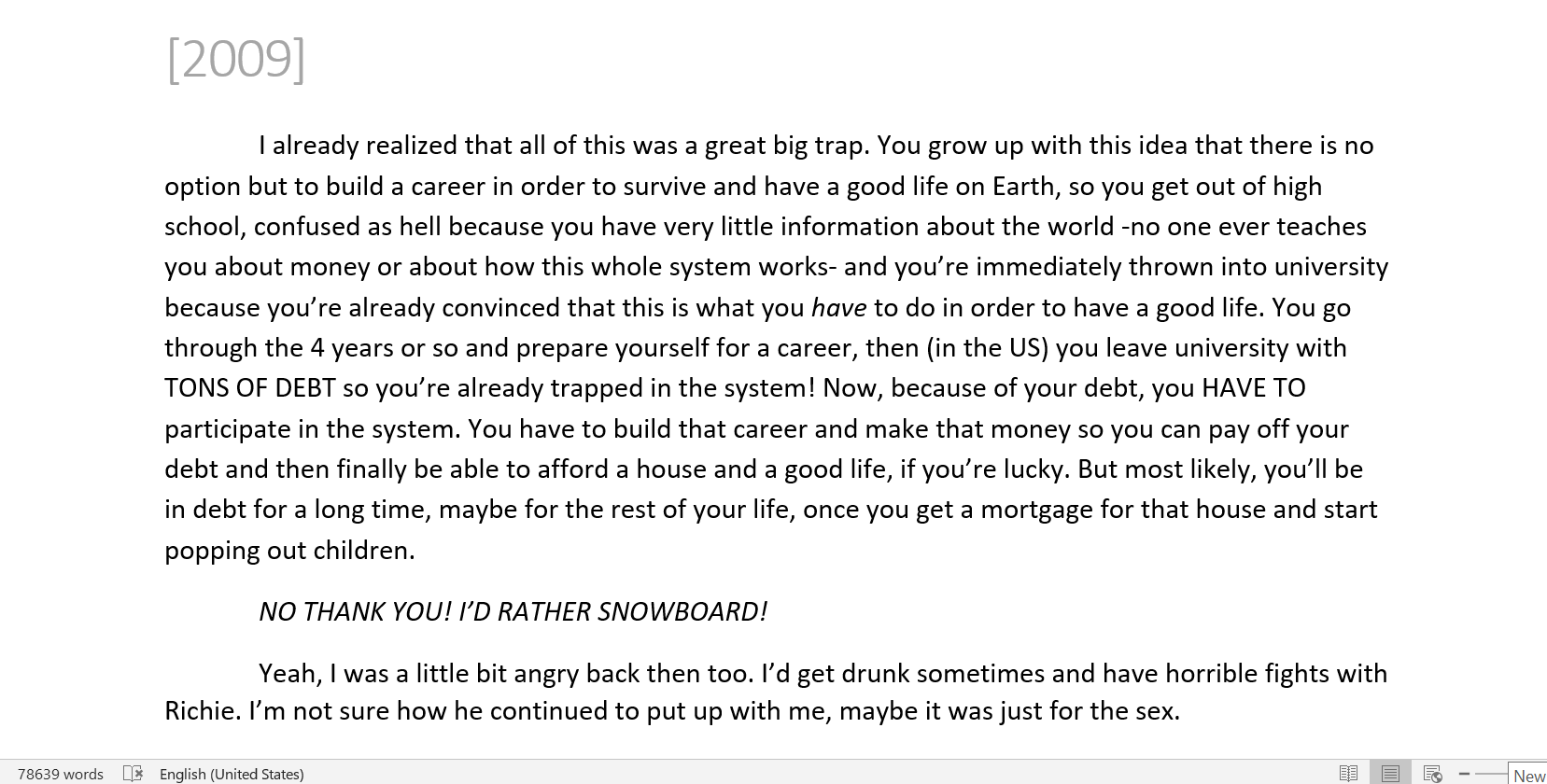 And one more from page 119: